Similar to how you set up email alerts for bullying, grief/self-harm, and violence activities for Gmail, GDrive, or GDocs, you can set up these alerts via the Safety Console.
To begin, enable email alerts for GChat scanning from the Account Settings.
Next, navigate to the Staff tab and select the Faculty Group you would like to set up email alerts for. Under Settings > Configure Email alerts expand the option for Google Chat.
Select the type of activity - grief, bullying, and violence - that you want to receive alerts for. Note that you cannot select the confidence level for GChat activities at this time.
That's it. You should now start receiving alerts for GChat activity.
Your Activities page will also display GChat activity.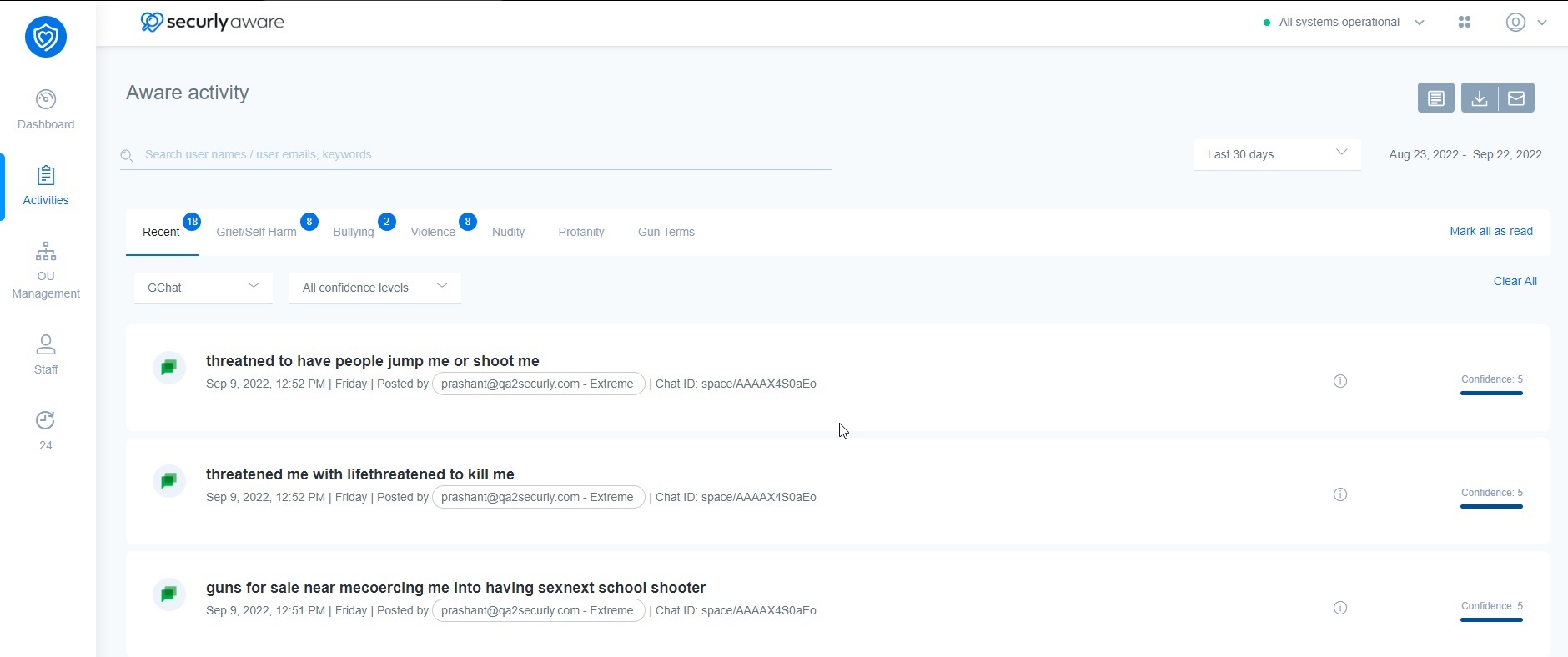 Note that this feature is available only for Securly Extension users.