Think Twice is a new tool that will allow you to preempt bullying by students through any comments, posts, etc. on many of the websites they visit, including social networking sites or social media platforms. Whenever someone types in a potential bullying message, they will be displayed a warning icon and asked to reconsider their words. Note that this is a prompt and does not stop a message from being sent. The user is expected to take action and modify their words or not send the message.
Think Twice can be enabled from the Account Settings page, where a Think Twice tab will be displayed when you opt-in to the feature. A simple toggle button will either turn on or off the feature for all your users.

This is how a message will be displayed to the user when they type in something inappropriate.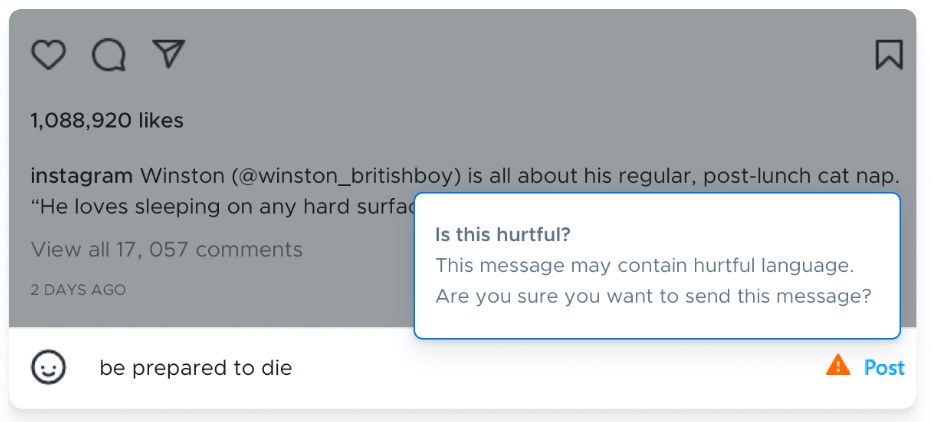 Note that this feature is available only for Securly Extension users.