Securly's Reveal module (previously Device Impact Measurement) enables Administrators and Tech Coaches to collect and analyze student device usage data to make smarter edtech decisions.
The Reveal module automatically collects student device usage data during school hours, as determined by your Blackout Settings, even when teachers are not monitoring! It organizes device, app, and website activity into a single dashboard and delivers essential metrics at a glance.
Administrators and Tech Coaches can use Reveal to:
Review student/device monitoring totals
Identify popular device activity
Spot trending websites and app
View hourly student screen time
Identify training needs
Uncover opportunities for improvement
Identify unused apps or websites

REVEAL
To access the product offering:
1. Log in to your Dyknow account. Administrators and Tech Coaches will be automatically directed to the Reveal dashboard.
2. Click Reveal in the top blue header.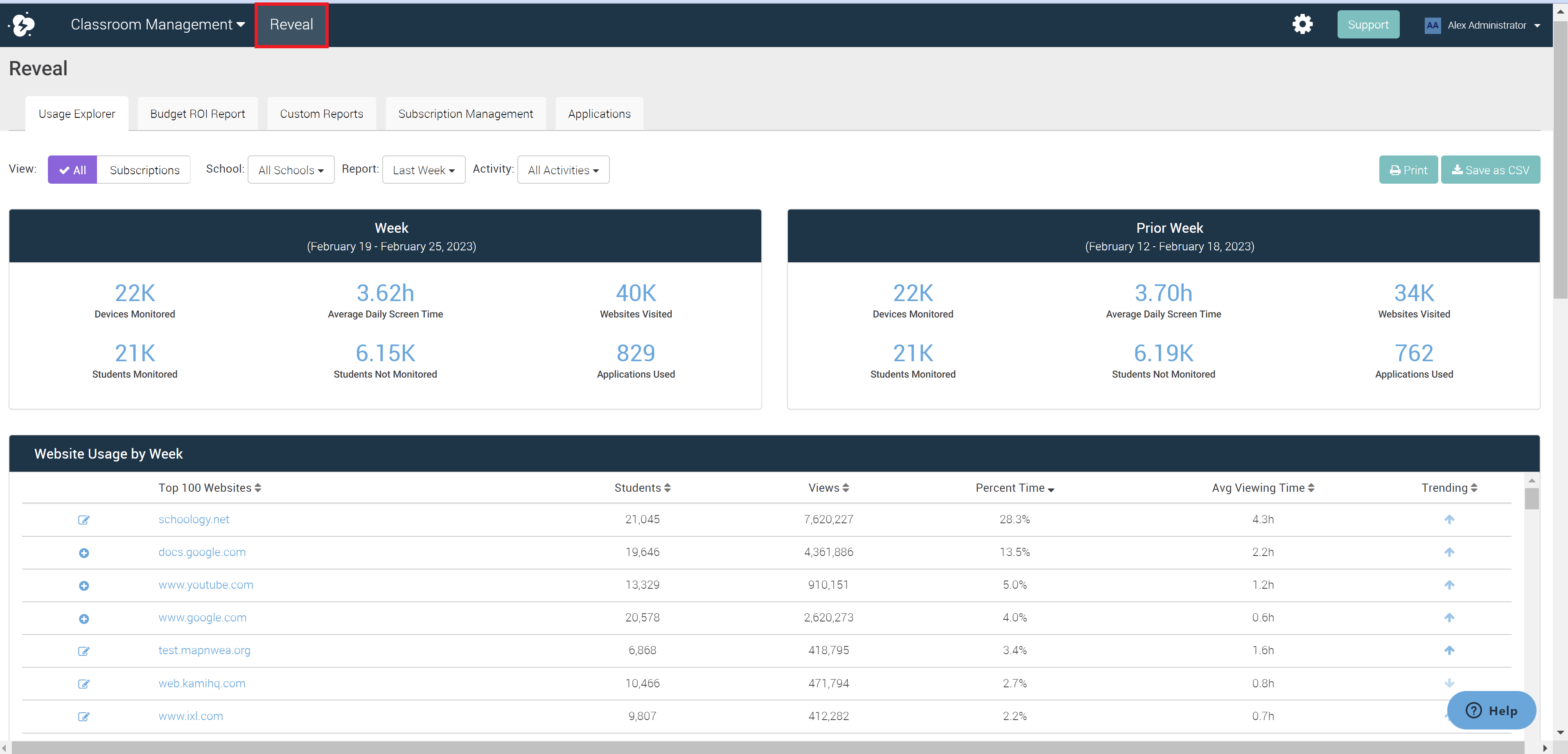 3. Review each section individually, using the guides below: