The Dyknow Classes feature enables an unlimited number of teachers to monitor a class at the same time. SIS-assigned teachers can easily add other teachers to their classes.
For more information on multi-teacher classes, check out our FAQ: Multi-Teacher Monitoring article.
This document is a resource for Dyknow Teachers to understand how to:
ADD A TEACHER TO AN ASSIGNED CLASS
Follow the steps below to add a teacher to an assigned Dyknow class.
1. Log in to Dyknow.
2. Locate the class to which you would like to add a teacher on your My Classes dashboard.
3. Click Edit; the Edit Class modal will appear.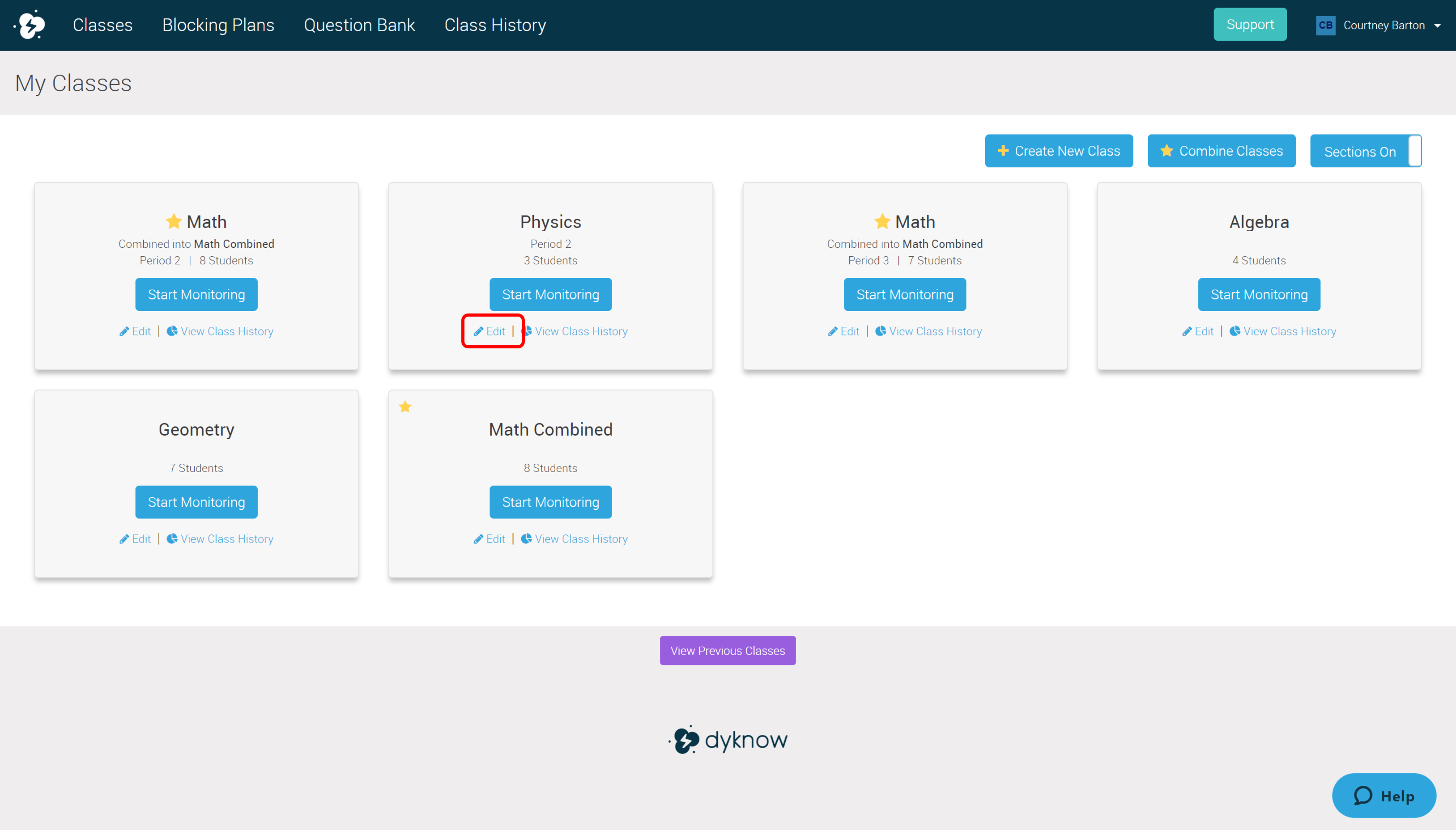 4. Locate the Manage Teachers section.
5. Click Add Teacher; the Search Teachers field will appear.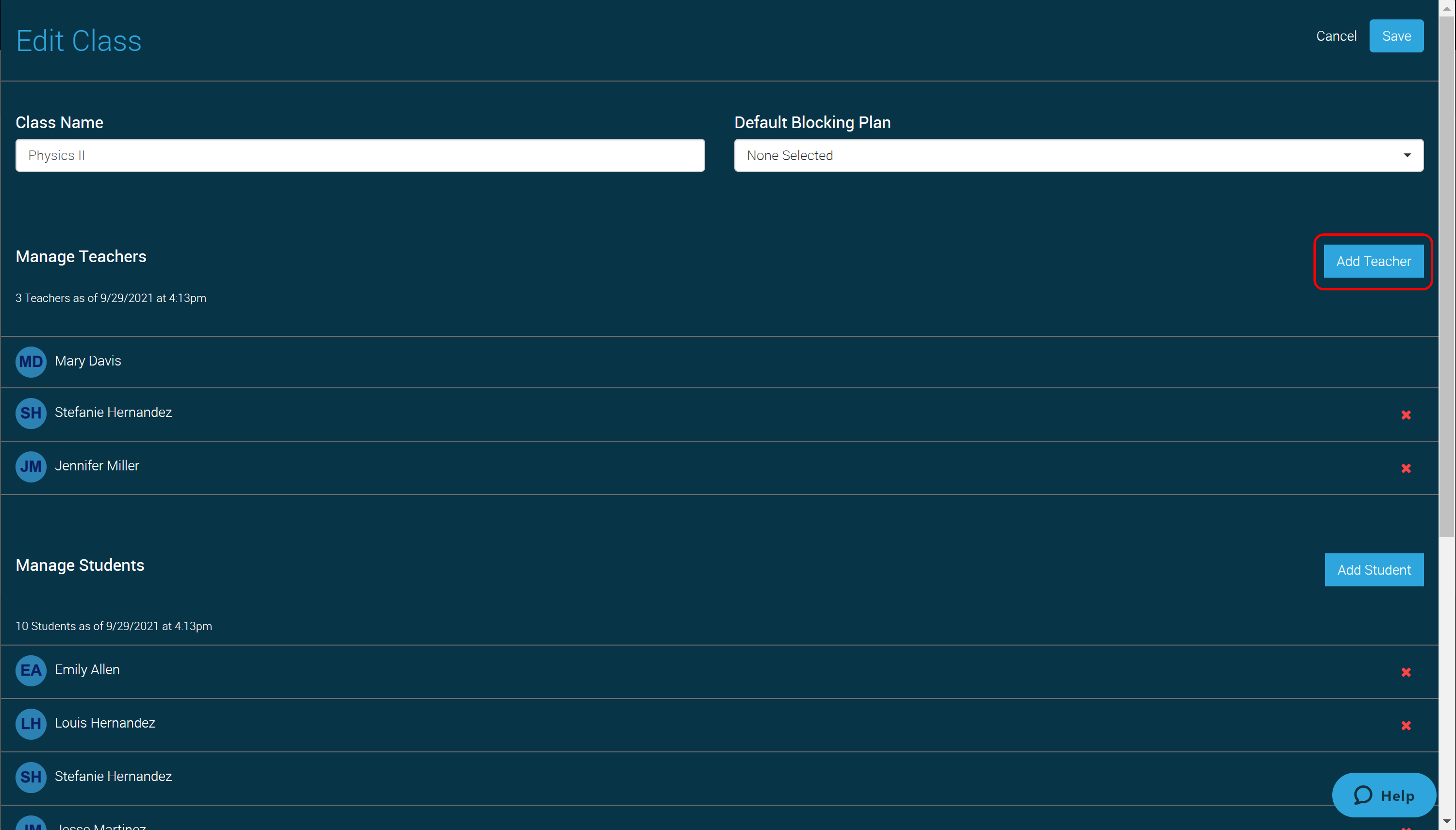 6. Enter the name of the teacher you wish to add in the Search Teachers field.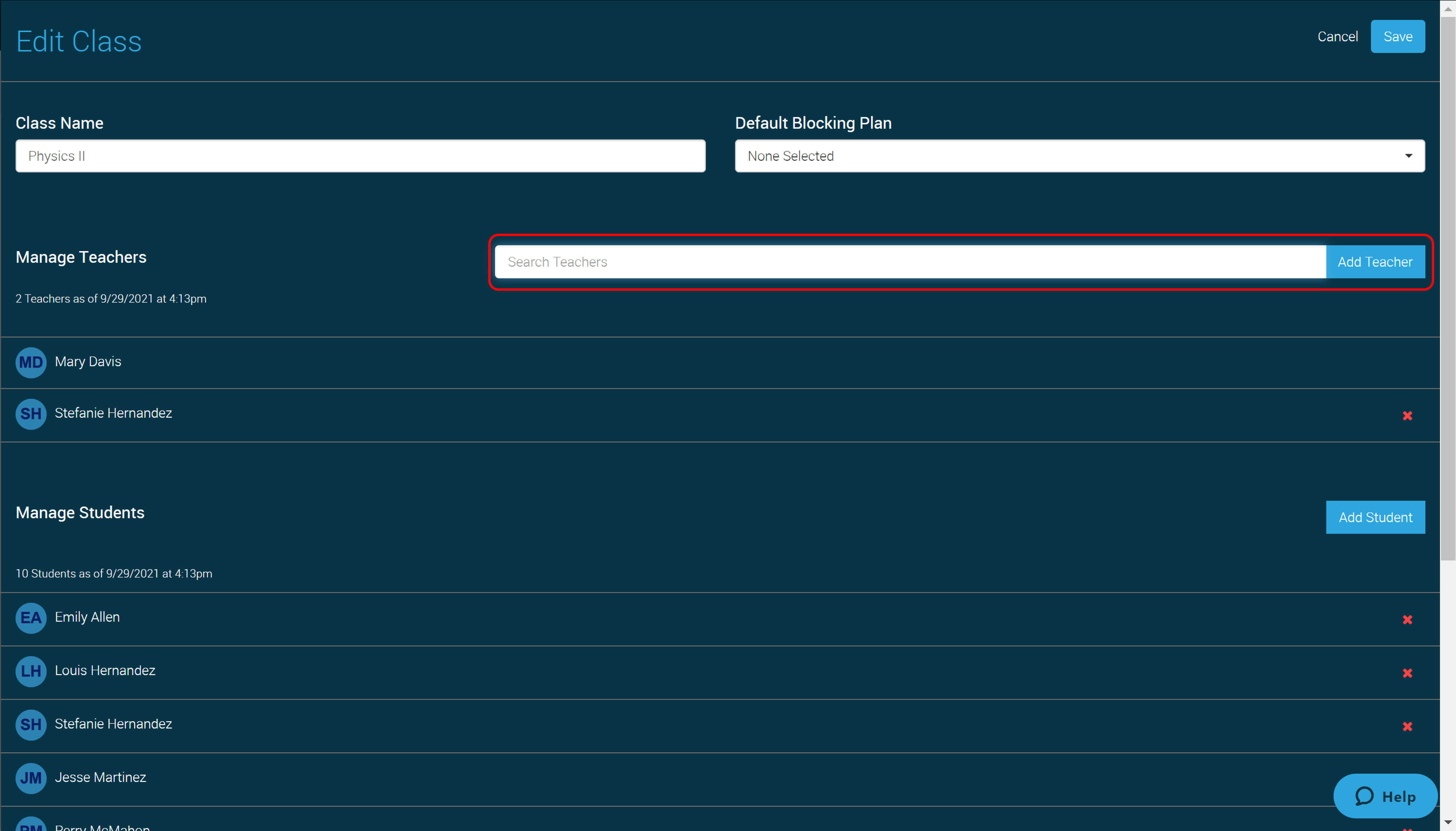 Note: If the teacher name cannot be found and selected in the Search Teachers field, please:
Confirm the spelling of his/her first and last name, then try again; or,
Contact your Dyknow Administrator for assistance as it's most likely this teacher is either:

Not assigned to your same School(s) in Dyknow; or,
Not listed as a Current User in Dyknow.
7. Select the teacher's name as it appears; the selected teacher will appear in the Manage Teachers section.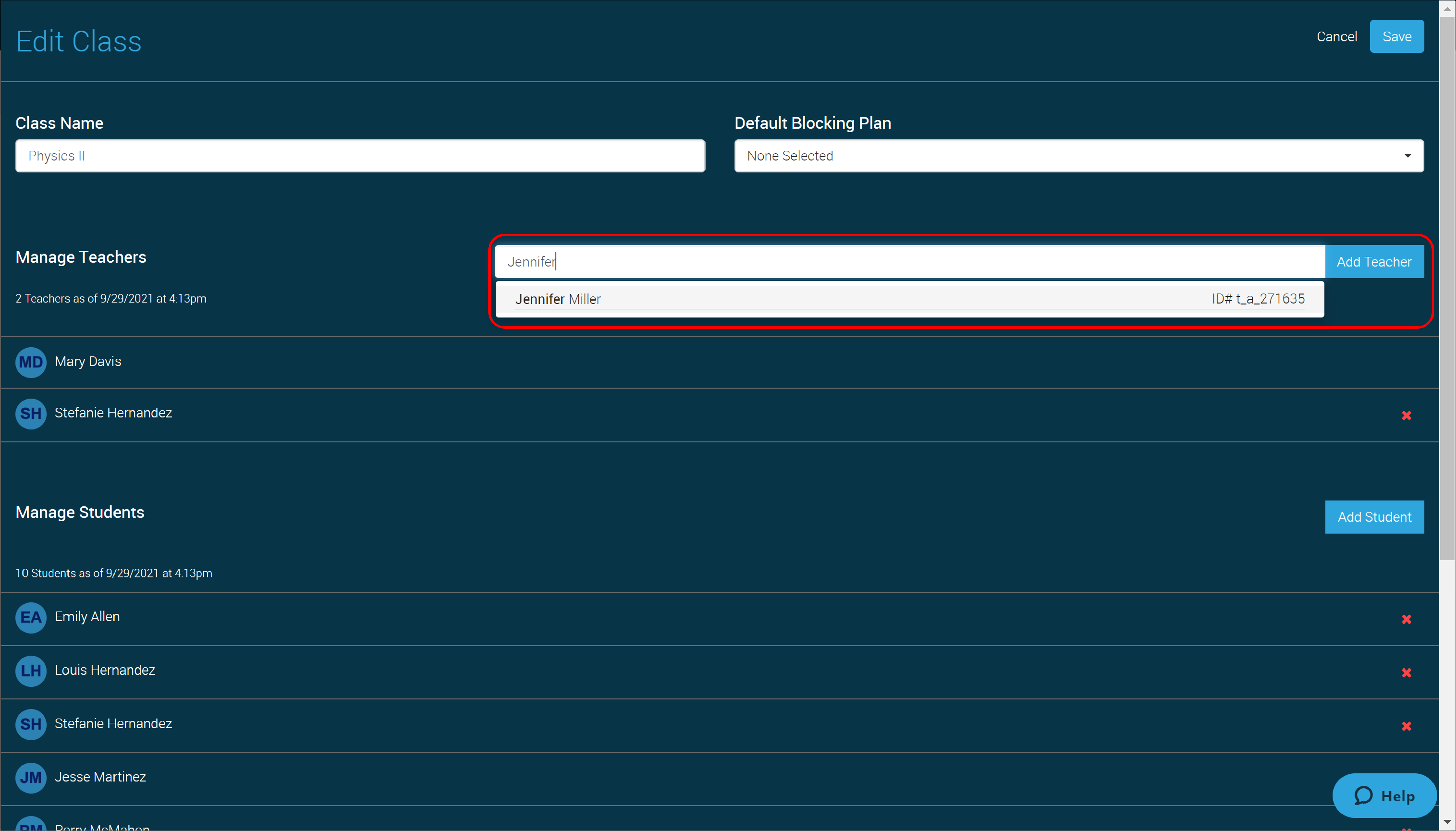 Note: The Manage Teachers section will display all teachers assigned to the class in alphabetical order by last name.
8. Click the white X to exit the Edit Class modal and return to your My Classes dashboard.