We believe that in order for student activity data to be actionable, it should be accessible to the right people including teachers, counselors, parents*, etc. The school admin, therefore, has the ability to create faculty groups to delegate the monitoring of activity and allow users access to student activity reports and email alerts.
Note that only the super admin has the authority to create, edit, and delete Faculty Groups.
New Faculty Group
1. Log in to Securly Filter or Securly Aware.
2. Navigate to the Staff tab
3. To create a new group, click on "Create faculty group". A pop-up will be launched where you enter the group name and the email(s) of the teacher, staff member, etc. Separated by a comma.

Note that you need to enter at least one email to create a group.
Select from the checkboxes for the tabs you want to allow Faculty Group users to get alerts on.

For Aware

For Filter

To enable Filter faculty group users to receive blocked activity email alerts select the relevant check boxes and then click next and the Faculty Group is created.
For Aware flagged activity and Google/Azure scanning email alerts select the relevant check boxes as seen in the screenshot below and set the confidence levels to determine your own threshold for receiving email alerts. This does not mean that we will detect activities only above your selected confidence level; it only relates to the email alerts you receive. We will continue to flag all activities as usual and log them in the Activities tab. They will be available to you at all times.


Add permission to view OUs
Once a new group has been created, you need to assign OUs to the group. Faculty group users will be displaying reports only to students belonging to the selected OUs.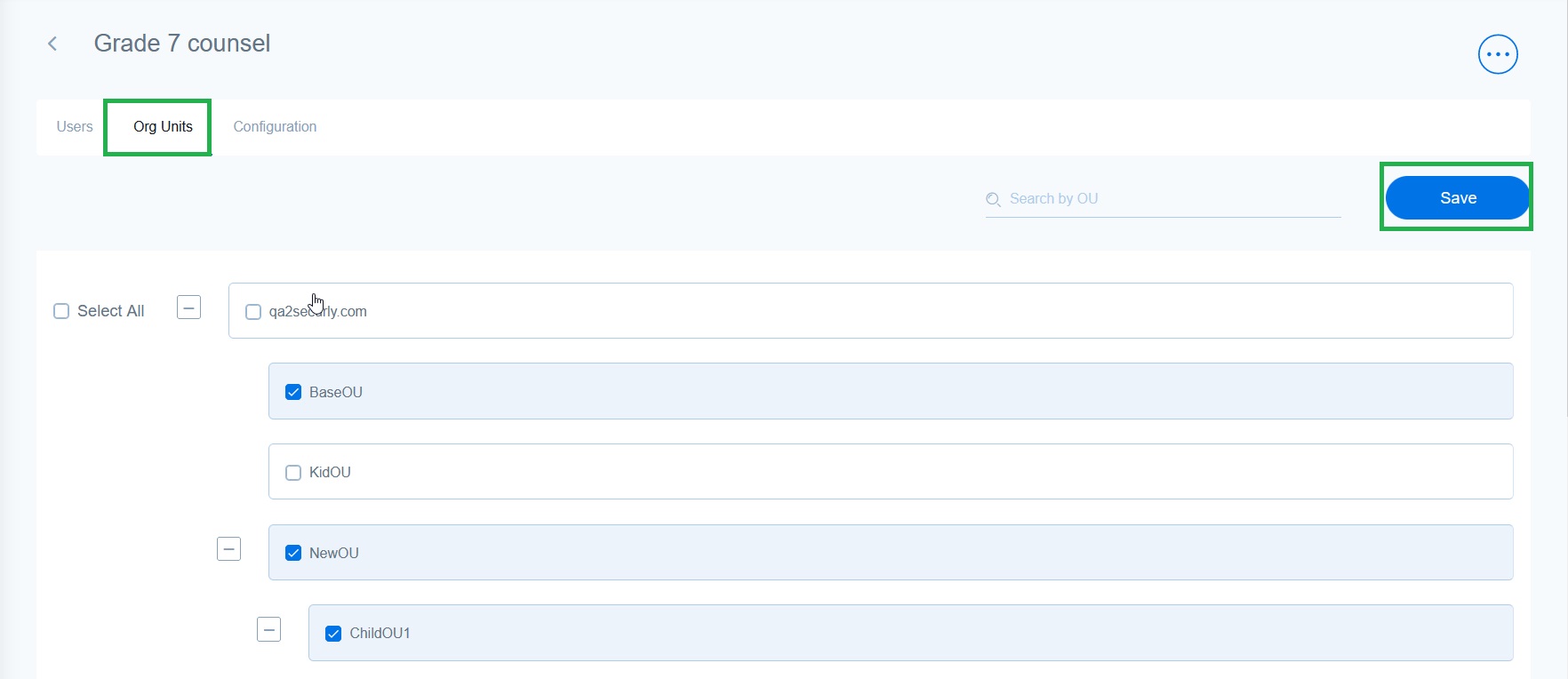 Add users to a group
To add a staff member or teacher to an existing group, click on (...) on the right side of the screen, then click on 'Add User'. A pop-up will be launched where you can enter the email(s) of the teacher, staff member, etc. Separated by a comma.

Managing configurations for a group
It is possible to edit access for the faculty group or change the email alerts they received, the confidence levels, categories, etc. by updating the relevant fields under the Configurations tab for Filter or Settings tab for Aware.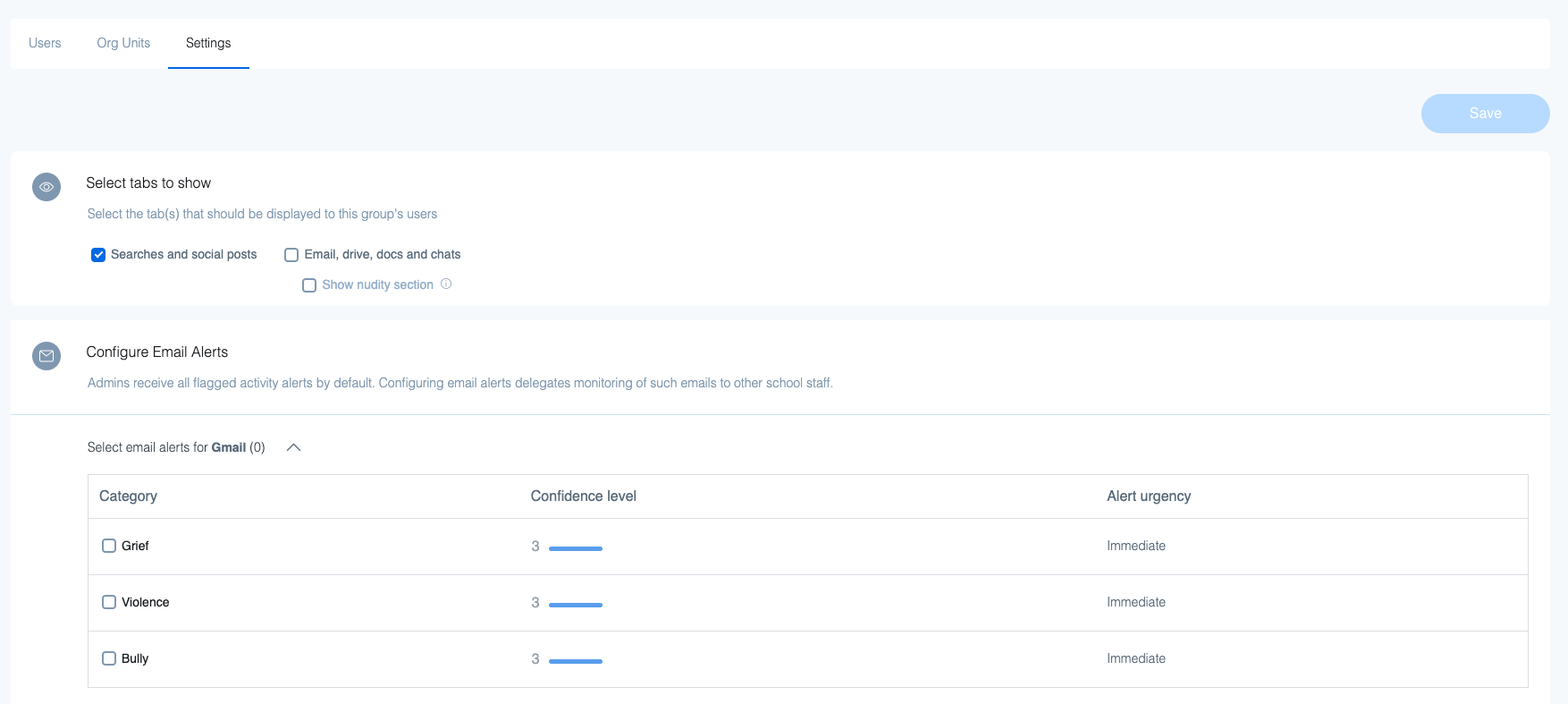 *To learn more about parent's access to their kid's activity click here.