The Securly web filter not only filters harmful websites and malicious content, but also monitors and analyzes Google searches and social media posts for cyberbullying, self-harm, and grief. Social media is an integral part of students' lives today and bullying has shifted from locker-room to the virtual world. Students also google a lot of harmful stuff pertaining to self-harm, suicide, etc. It is therefore imperative that while allowing students to access these sites, we monitor them for the students' safety as well.
Understanding the Flagged Activity Page
Your Securly account gives you a detailed view of students' social media activity (Facebook, Twitter, and Google+), and separates out all suspicious and disturbing activity under the 'Flagged' tab. While positive activity is logged under 'Reports', any disturbing activity gets a place of its own.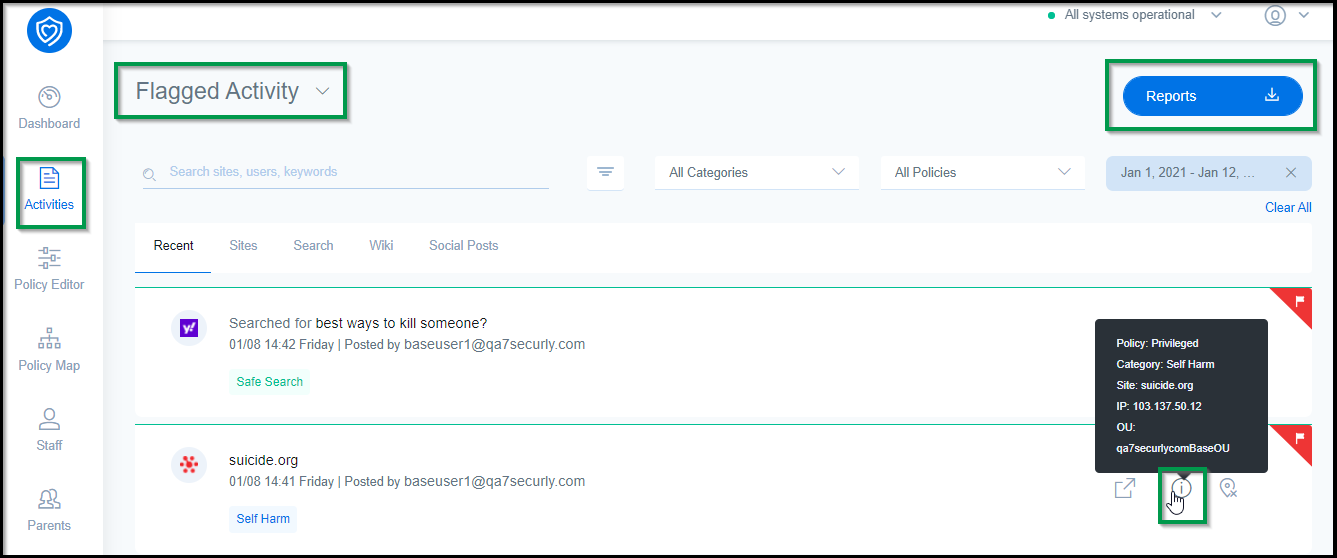 2. The icon next to each entry will let you know the source of the activity. For example Facebook, Twitter, and Google Searches.
3. We use a sophisticated sentiment analysis algorithm that can distinguish sentiments of depression, grief, self-harm, and bullying and list them out for you. You can filter these flagged reports by site, keyword, or sentiment to help you understand the data better.
Flagged Activity, therefore, displays information in three distinct sections.
I. Flagged Sentiments: This will display the activity that detects the following sentiments
a. Grief
b. Bullying
c. Self-harm
II. Flagged Sites
III. Flagged Keyword
IV. The 'All Flagged Activity' option will display all the activity from the three sections together.
4. If you do not see any data you will see.

5. You can select a date range of activity by clicking the date to view the reports for that period.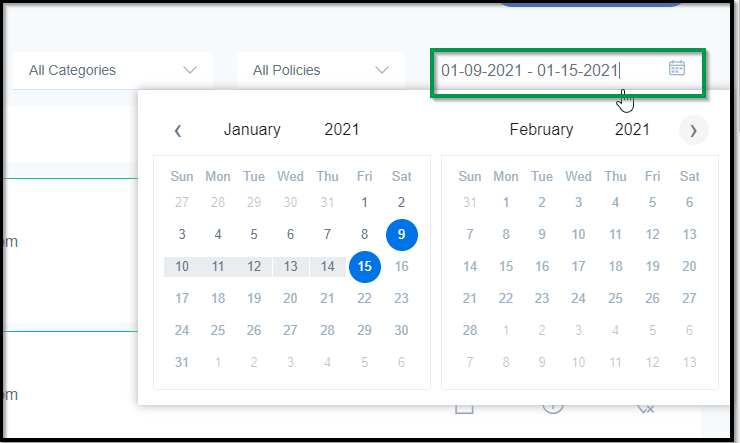 To learn more about how Securly detects bullying and self-harm, check out the video here.