The Securly status page provides information about the latest Securly releases, maintenance updates, and service disruptions if any. You can visit the page at https://status.securly.com or access it via the Safety Console as well.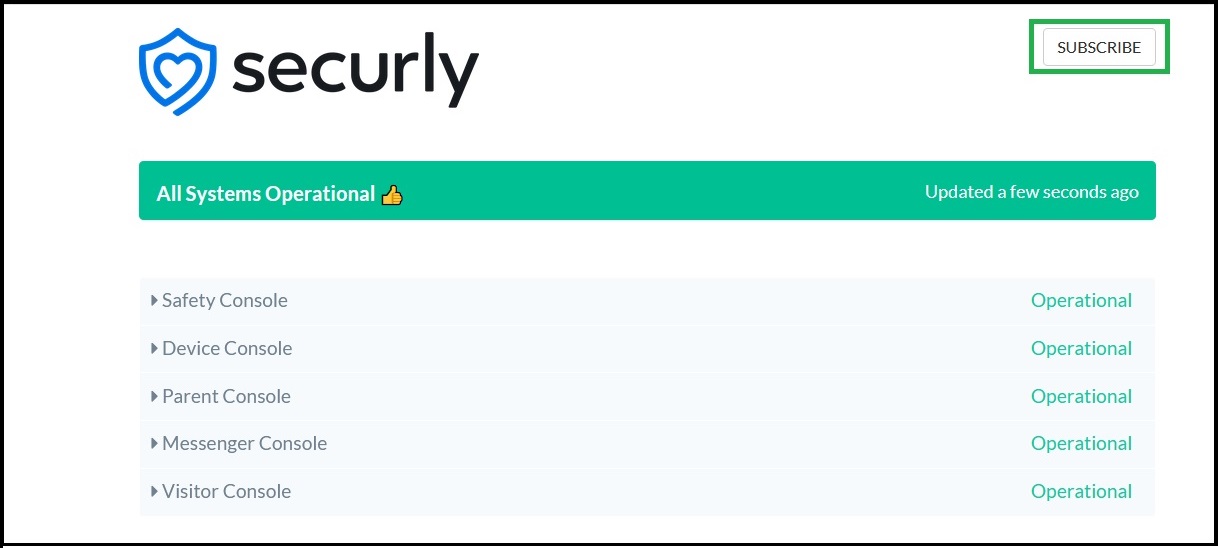 Click the "Subscribe" button at the top right-hand corner to sign up for updates via email, RSS feed, Slack, or Webhook. If you would like to receive text messages for alerts you subscribe to - you can subscribe in the format of telephonenumber@carrier.com
(Check out this page for a list of carriers.)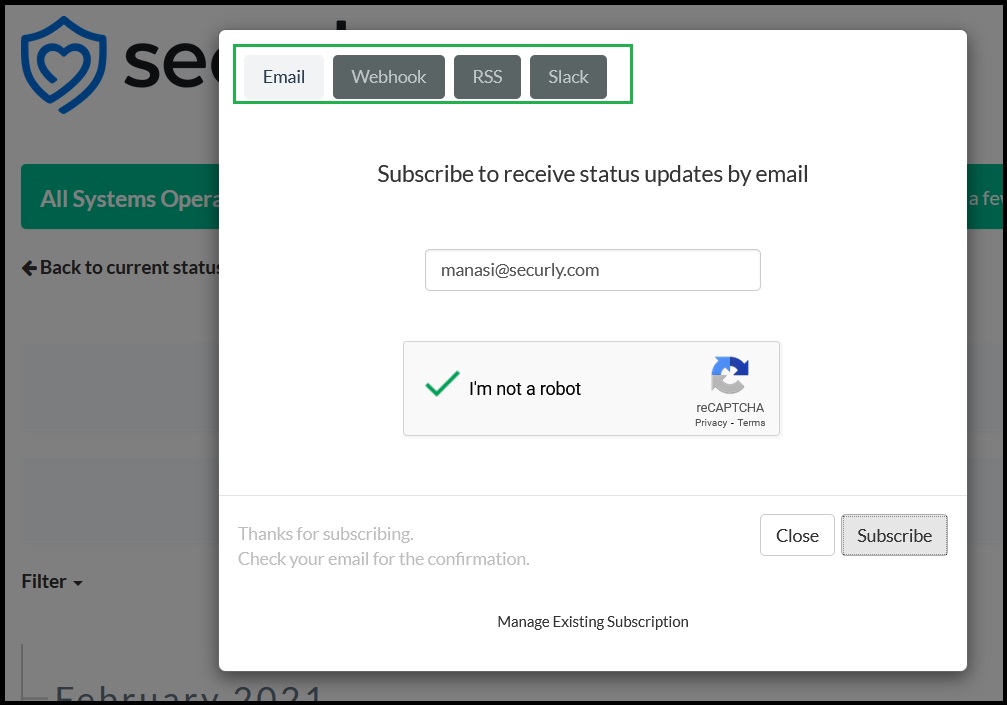 You can select what type of updates and products you receive updates for. It is possible to edit and update your preferences at any time.