To begin sending weekly email reports to parents about their kid's online activity on school-owned devices, you need to establish the parent-student relationship by uploading a CSV mapping parents and students.
You can upload the CSV either via the Admin UI or FTP*. If you choose to upload via the Admin UI, please follow the guidelines here.
To upload via FTP, you would first need to set up your FTP account.
FTP Setup Steps
Login to your Securly Admin UI.
Navigate to Parents > Manage Parents
a.If you are an existing parent portal user and have already uploaded a parent CSV file previously, you would see an 'Enable FTP Upload' button. Click that button.

b. If you are a new user, you would first need to upload a parent CSV file via web upload. Once the file is successfully uploaded you would see the 'Enable FTP Upload' button. Click that button.

Check the 'After a successful FTP upload, web upload will be disabled' checkbox. (Note that you cannot go back to web upload once you sign up for FTP upload.)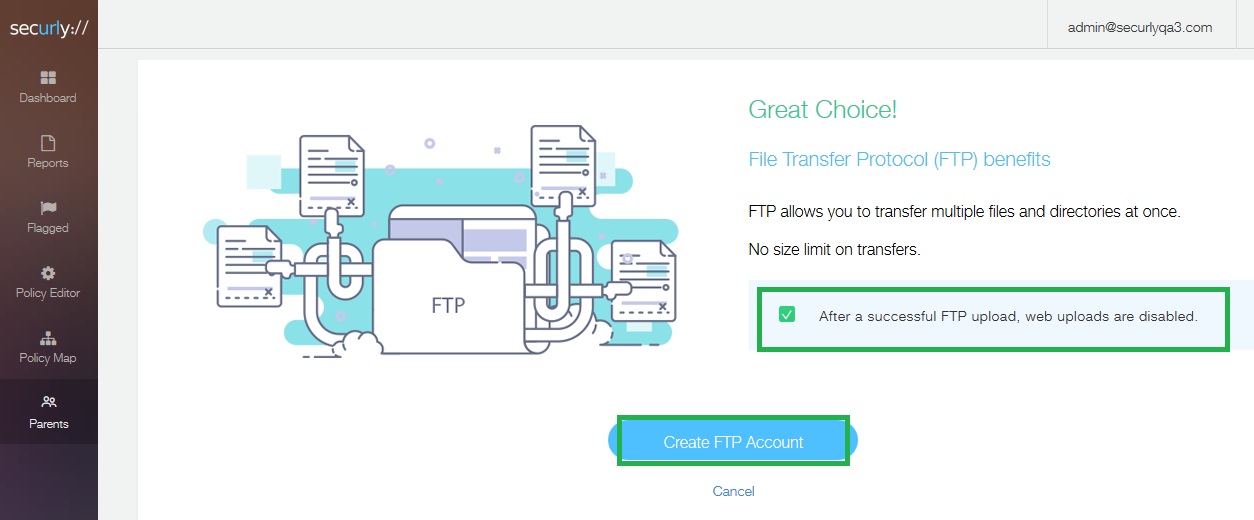 5. Click 'Create FTP Account'.
6. Your username will be created by the system. You can set your password and click 'Save Password'. (Note that the password should consist of at least eight characters.) To learn how to change your password, click here.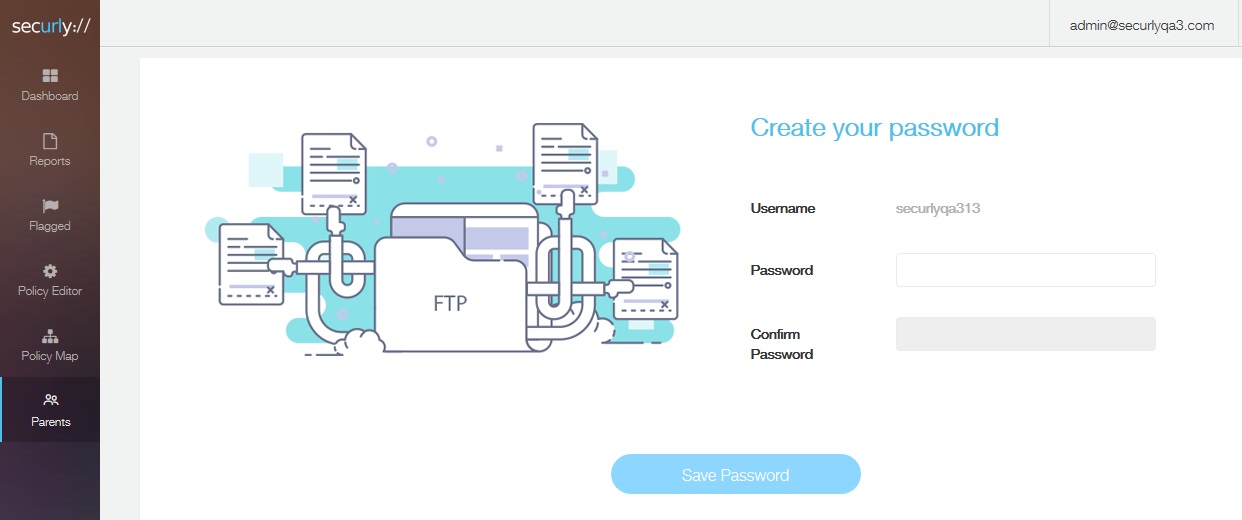 *Note that we use the SFTP File Protocol to ensure that your file transfers are totally secure.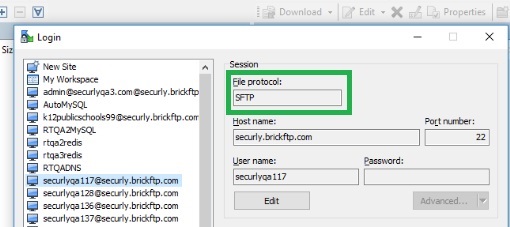 Note: If you encounter problems connecting to the SFTP server please check your firewall settings and ensure that you have allowed connection to securly.brickftp.com over outbound port tcp/22.
You are now all set to begin using your FTP account to manage your parent CSV files. To learn how to upload the file via FTP, follow the guidelines here.