Securly Classroom provides simple classroom management to help teachers engage every student and lead class with confidence. With Securly Classroom, you can view student screens so you can know that their students are engaged in classwork, as well as block sites, push URLs to student devices, freeze screens, and more.
Are you a teacher who's new to Securly Classroom? Are other teachers at your school using it but you don't know where to start? Here's the perfect place to begin.
How to log in to Securly Classroom
To get started, go to deviceconsole.securly.com.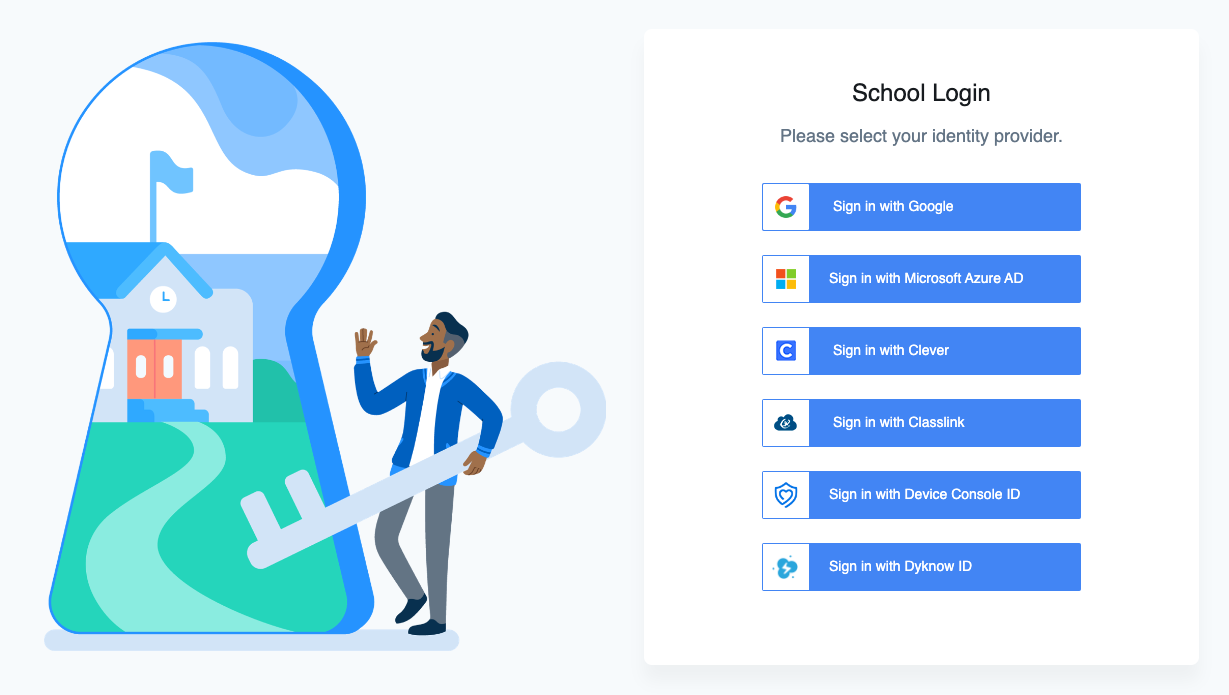 On this page, select your identity provider. You can choose from Google, Microsoft Azure AD, Clever, or Classlink. You can also sign in with a Securly Device Console ID if you don't use a third-party SSO provider. For Dyknow customers, you can also use a Dyknow ID to sign on to both Securly and Dyknow products.
If you aren't sure which identity provider to use, contact your school's IT team.
Starting Classes
To start a class session, begin by going to the Classes menu. Here you will see all your classes listed as cards.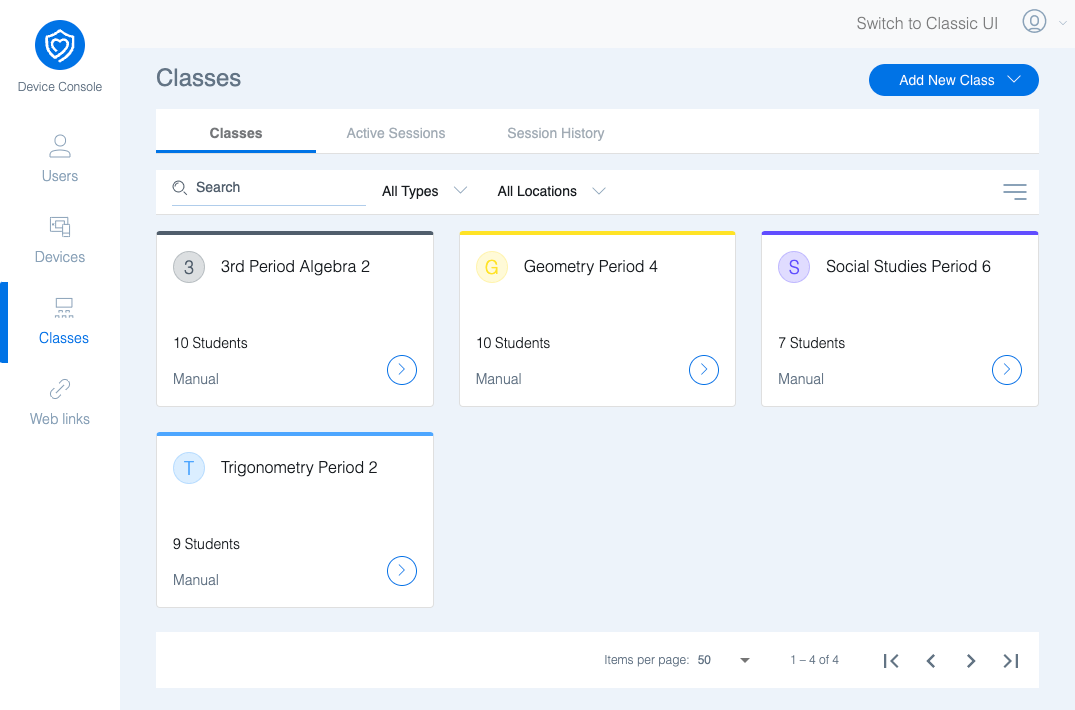 If you don't see your classes syncing from your SIS, contact your school's IT team.
For more info on starting classes, see this article.
Additional Training Materials
Have you gotten the hang of Securly Classroom, but are eager to learn more about how you can use it to your advantage? Take a look at our training materials!
Classroom Video Tutorials

These videos go over everything you need to know about Securly Classroom. These videos are also available on YouTube (For Teachers and For Admins).

Teacher's Training Manual

This PDF manual outlines all the functionality a teacher needs to know about using Securly Classroom. This manual is only to be distributed to those school / districts that have paid for the Classroom Teacher Virtual Training and have completed the training.

Cheat Sheet

This quick reference PDF guide gives teachers a quick rundown of the basic functionality Securly Classroom offers when running a class.

User Guide

A web portal with a comprehensive outline of all the functionality of Securly Classroom, for teachers and administrators.

What to do when a student is off task

This short guide details what options you have when a student is off task.

How to troubleshoot when a student's screen isn't showing up

This article goes into details on how to troubleshoot when student screens aren't appearing in Securly Classroom.