Introduction
The Budget ROI Report is powered by Applications and Subscriptions. Subscription data is added by school administrators based on their investments.
Filters
Current: Subscriptions that are past the activation date and before their expiration date

Expired: Subscriptions that have their end date in the past.

Search: Enter three or more characters to search your existing subscriptions.
Subscription Management
Subscription Details
Click the dropdown icon on the left to inspect Total Assigned Licenses and Assigned Licenses by school.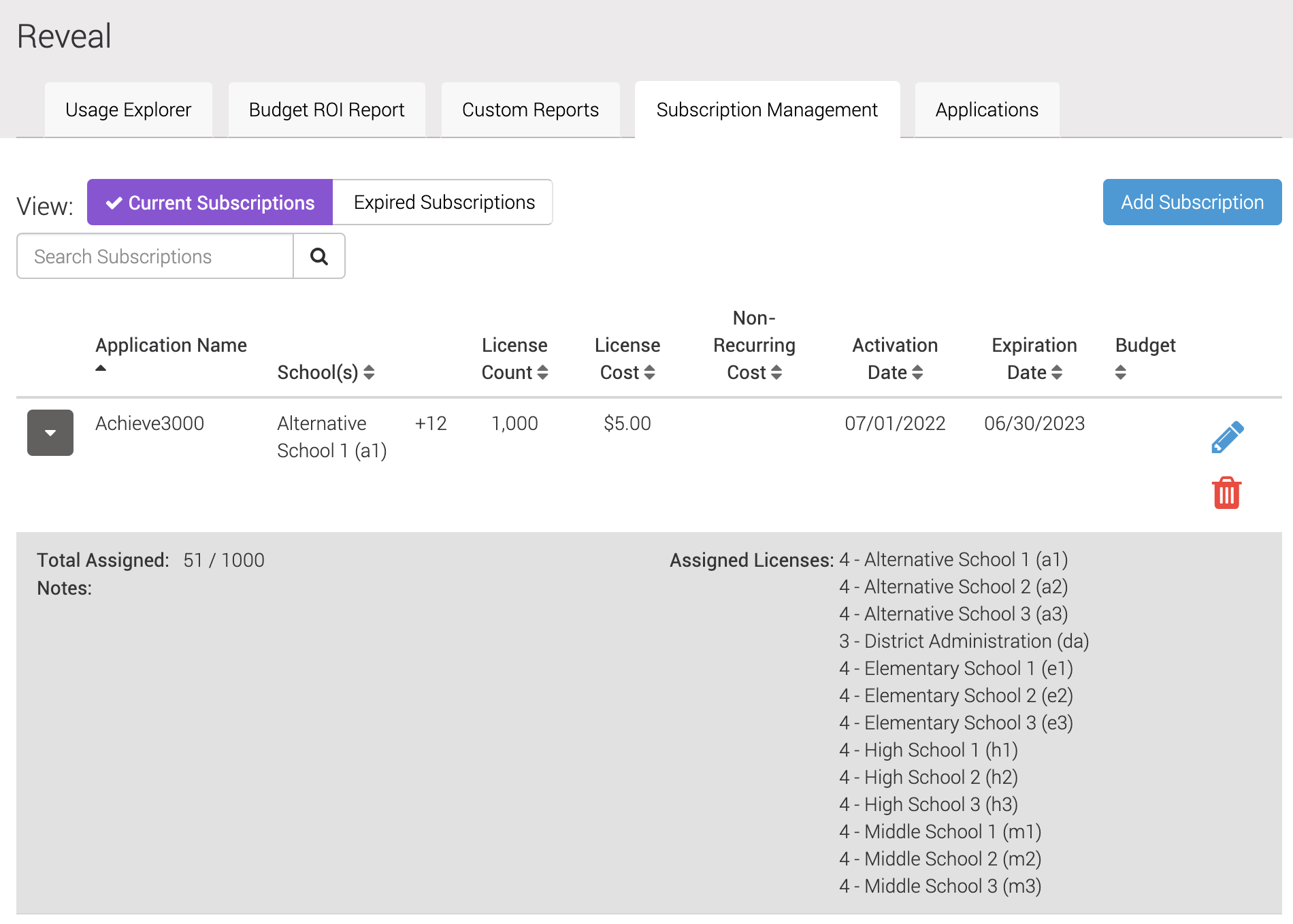 Add Subscription
Click the Add Subscription button to add a new subscription.

Notice the form has two tabs. Subscription details must be added before Assignments can be made.

Application

License Type

License Count

Cost per License

Non-recurring Costs (optional)

Activation Date

Expiration Date

Budget (optional)

Fill in the details, then click Assignments to associate a number of licenses to a school.

Edit Subscription
Click the pencil icon (

) to edit an existing subscription. Details and license assignments can be adjusted.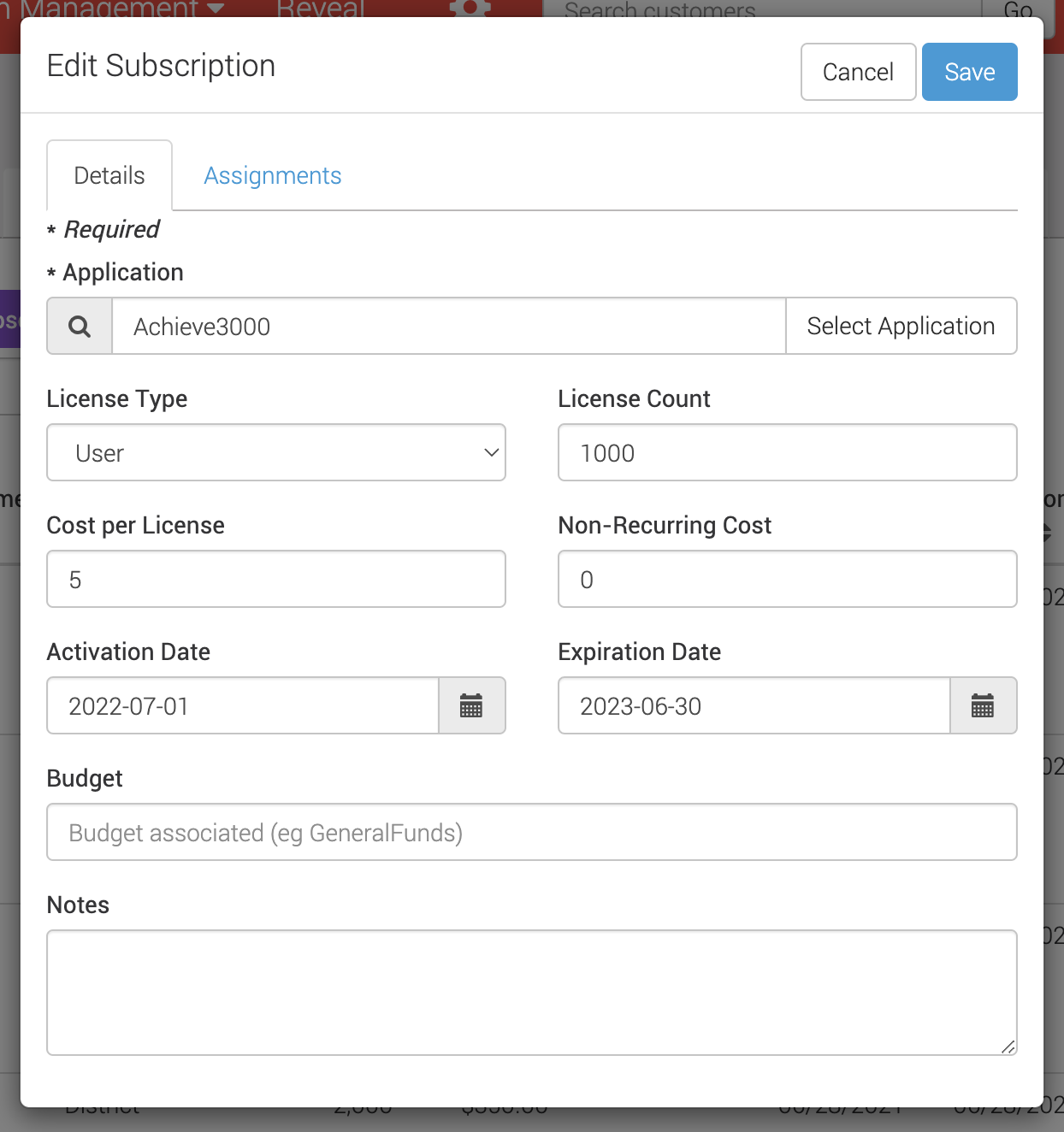 Delete Subscription
If you wish to remove your subscription, click the red trash can (

) to remove it from your account.
Applications
The list of applications has been curated by the Securly team to ensure consistency and validity. We encourage you to request new applications if you cannot find the application you're looking for.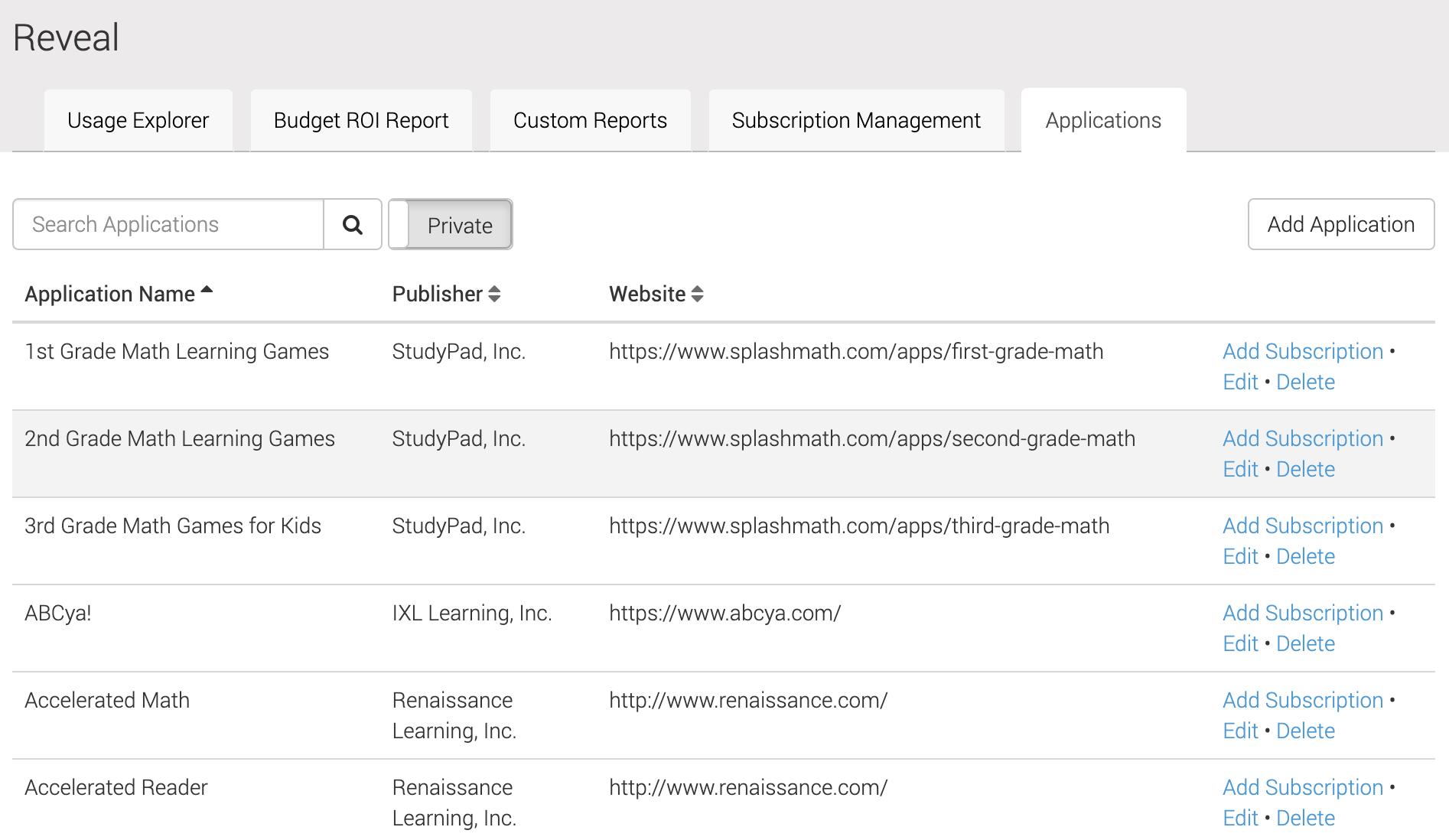 Search Application
To find your application in the list, begin typing the name and the list should auto-complete.
Request Application
If you do not find your application in the list, please click the Add Application button.