The Edit Class feature enables Dyknow Teachers to edit their assigned classes, including:
Class name;
Class roster;
Co-teacher(s); and,
Default Blocking Plan.
This document is a resource for Dyknow Teachers to understand how to:
EDIT CLASS NAME
1. Log in to Dyknow and locate the My Classes dashboard.
2. Click the Edit hyperlink for the associated Class; the Edit Class modal will appear.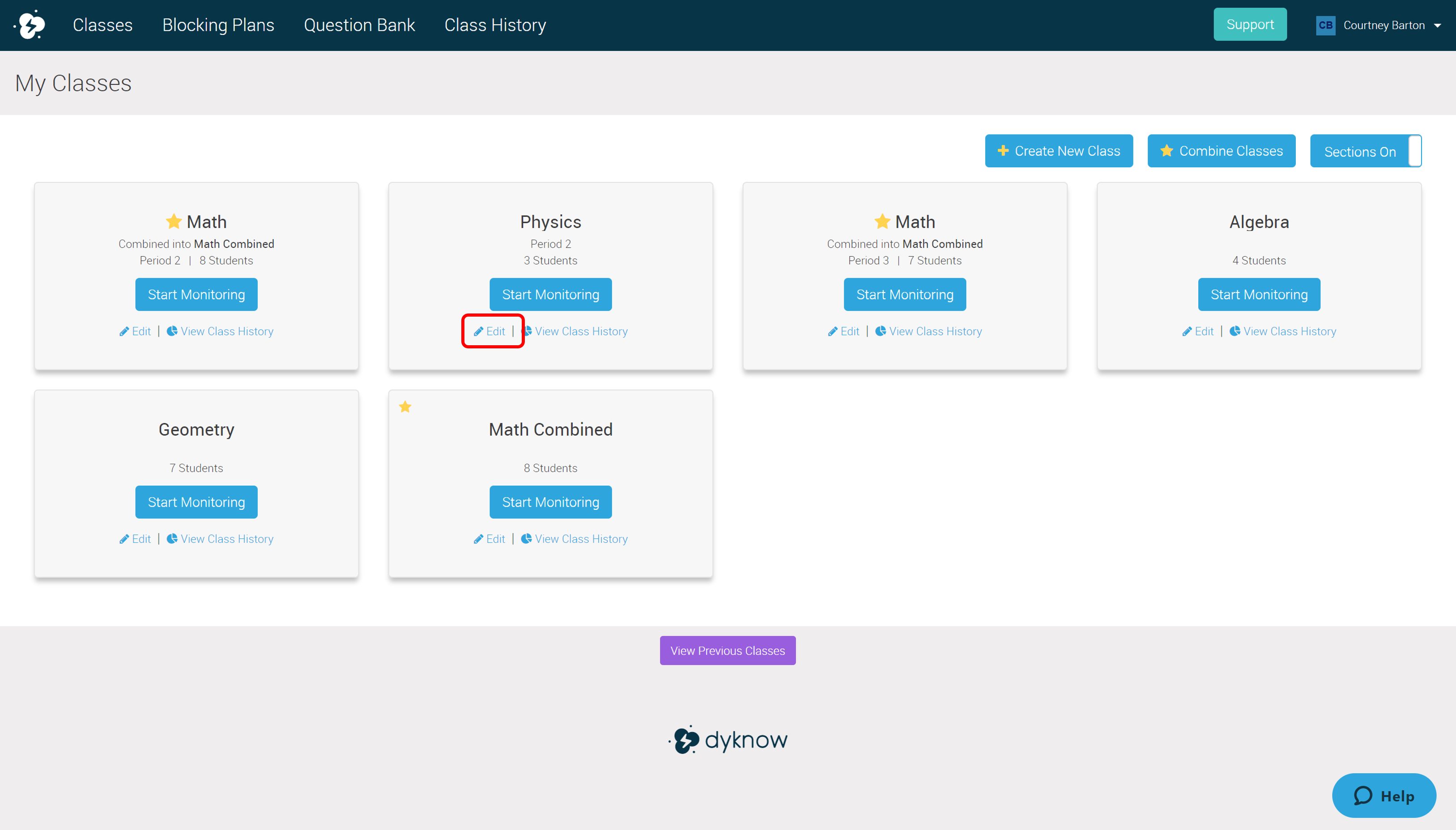 3. Locate the Class Name field.
4. Enter the new/desired Class name in the Class Name field, replacing the original.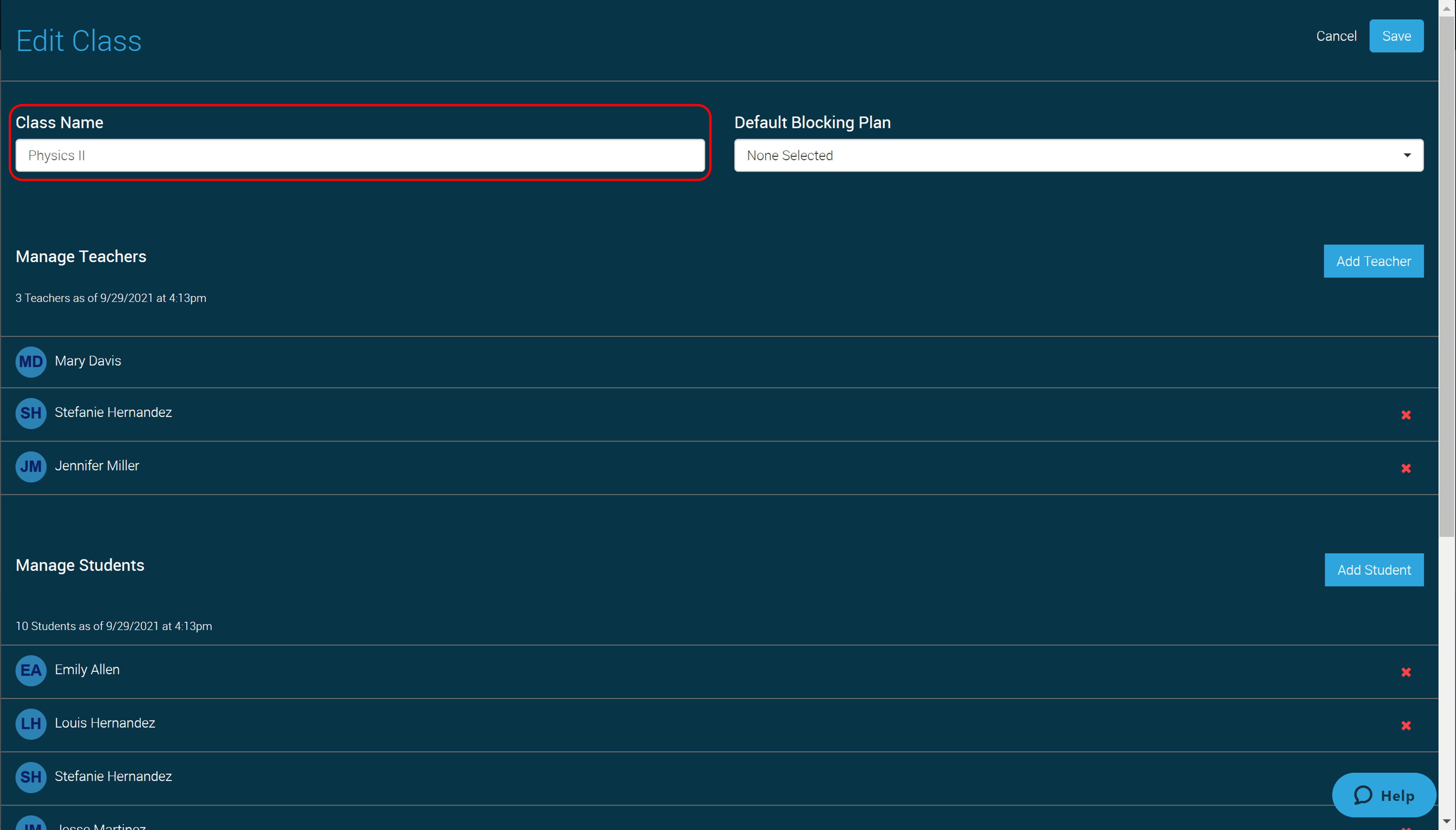 5. Click the Save button; you will be redirected to your My Classes page.