Google Chromebooks and the Chrome operating system (OS) have specific requirements about sharing a student's screen. Specifically, Dyknow is restricted from capturing a screenshot of a Chromebook desktop.
Dyknow Teachers are able to monitor, block, and review Class History data for students' Google Chrome browser activity.
Dyknow Teachers are unable to monitor student Chromebook activity outside the Google Chrome browser due to ChromeOS restrictions.
In the event a student has not opened and is not active in the Chrome browser, Teachers will see a thumbnail message that says Student is out of browser, even if part of the Google Chrome browser is still visible by the student. To be "active" in the Chrome browser, the Chrome browser window/tab must be selected by the student's cursor.
Dyknow Teachers have the option to ask students to get back in the Google Chrome browser.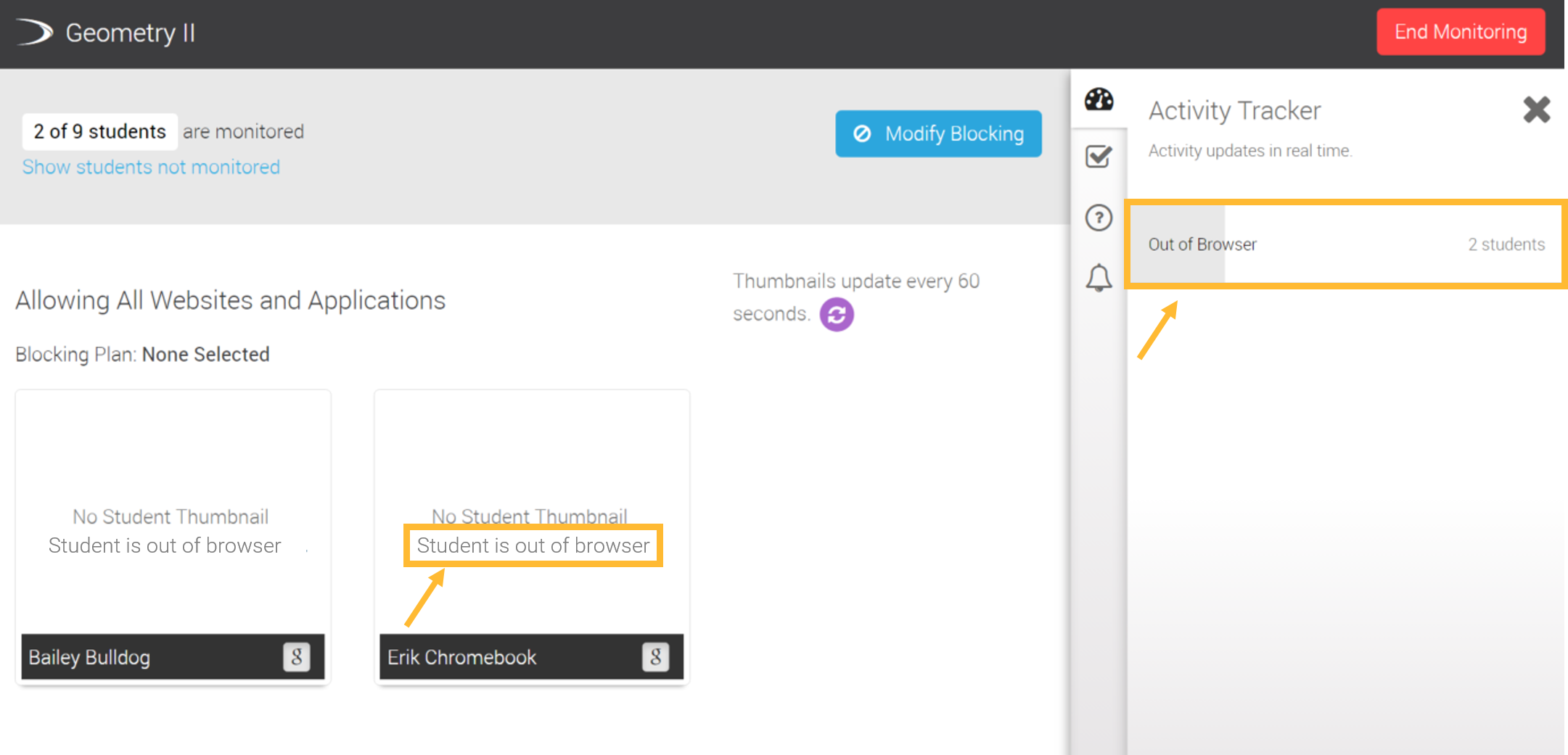 HOW DO I GET STUDENTS BACK IN BROWSER?
1. Hover your mouse over the student's thumbnail and click the expand icon to bring the thumbnail into Big View.
2. Click the Send "Get Back in Browser" button. A locked message will be sent to your student's device; it will unlock automatically after a few seconds.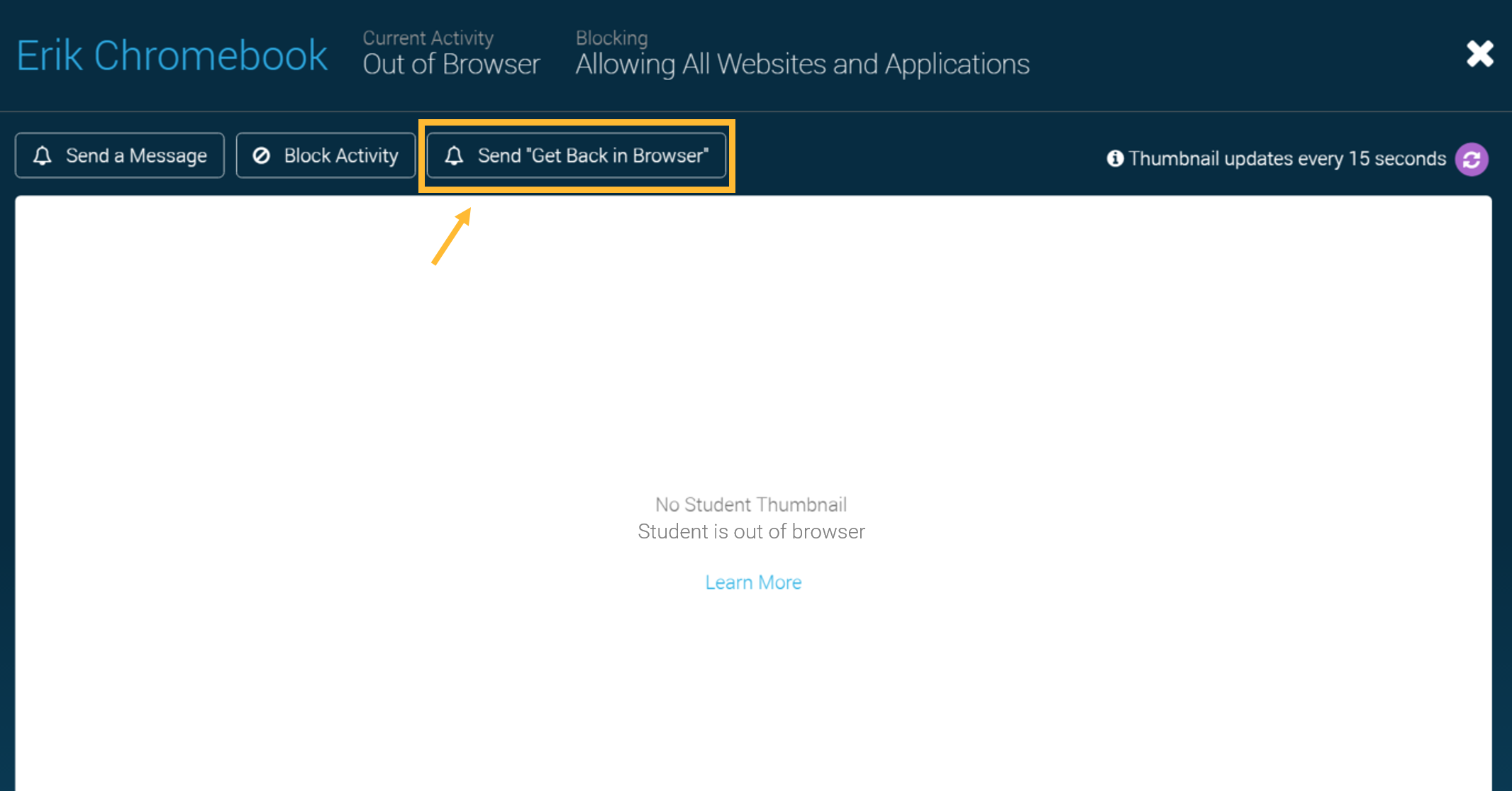 3. You could also push a URL to students using the Send a Message feature, which will automatically redirect students to that URL on the Chrome browser.