Securly Classroom 8.0 introduces our new user interface, Nucleus UI! Beta testing has come to an end and the full and final release is now available. All administrators have access to use Nucleus UI by using the "Switch to Nucleus" link at the top of Device Console. Administrators can enable it for teachers and other roles from Permissions.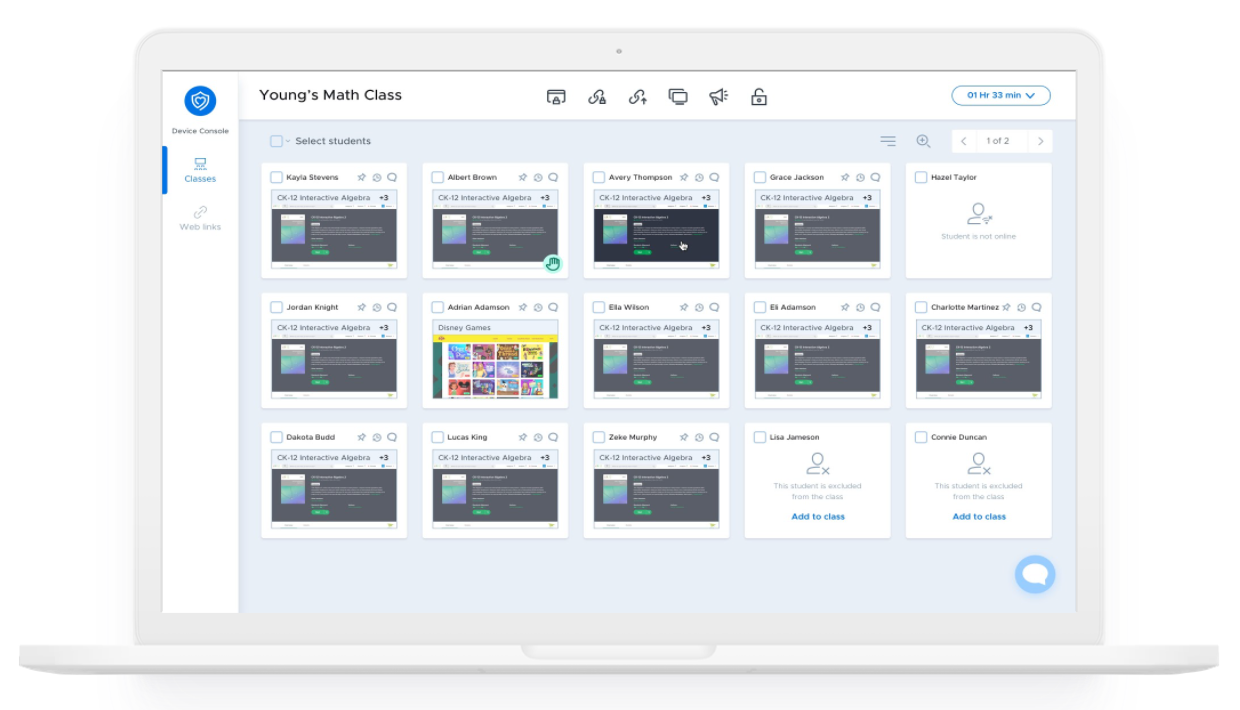 New since Beta:
Full documentation has been updated to reflect the new UI and is now available in the Securly Classroom User's Guide. The guide is accessible at docs.securly.com and also from the Help menu in Device Console

Tab View now shows the page name of the site rather than the URL. The URL is available when hovering the mouse over the site name.

When using filters at the top of a table, the filter will be remembered when returning to the table from another screen. For example, if a filter is applied to the Classes table to show only classes that have the word "Math", then a class is selected from the list for editing, returning to the list from the edit screen will preserve the search filter for "Math".
When adding a site to a web collection, there's now an option to search the web links list
In Settings > School Schedule, adding and editing holidays has been reworked
Selecting the class length when scheduling a class is now easier. The entire list of choices in the drop-down now fits and manual entry of an exact time is possible.
The option for "Do not open tabs" is now available on the Site Lock screen. This is useful when using site lock to restrict students to large group of web sites saved as a web collection when you don't want a tab to open automatically for every site in the list.

The IP address column is now visible on the Location card for lost devices.
The calendars for choosing a date range filter in student history has been reworked
Fixes:
The aspect ratio of large screen images in detail view was not always correct, resulting in stretched images. This has been corrected.
In detail view, the buttons for Print, Save, and Expand are now properly positioned below the large screenshot image instead of on top of it.
Classes set to start at a scheduled time using the Nucleus UI were not always starting as scheduled.
When exporting class session history, the wrong time zone could be shown.
The system was allowing a student to be added to a class even when the class was from a sync source rather than a manually created class.
Status and Last Sync fields were not updating after Canvas sync.
Users in the Technician role were unable to save changes to block lists.