As a partner/ITC managing filtering for multiple school FIDs, our Multi-tenancy Dashboard provides a dropdown to let you flip across different schools without having to log in separately each time.
To do that, navigate to Policy Editor, and click the down arrow to display a complete list of schools.
Click the school you want to work to switch to that school's settings.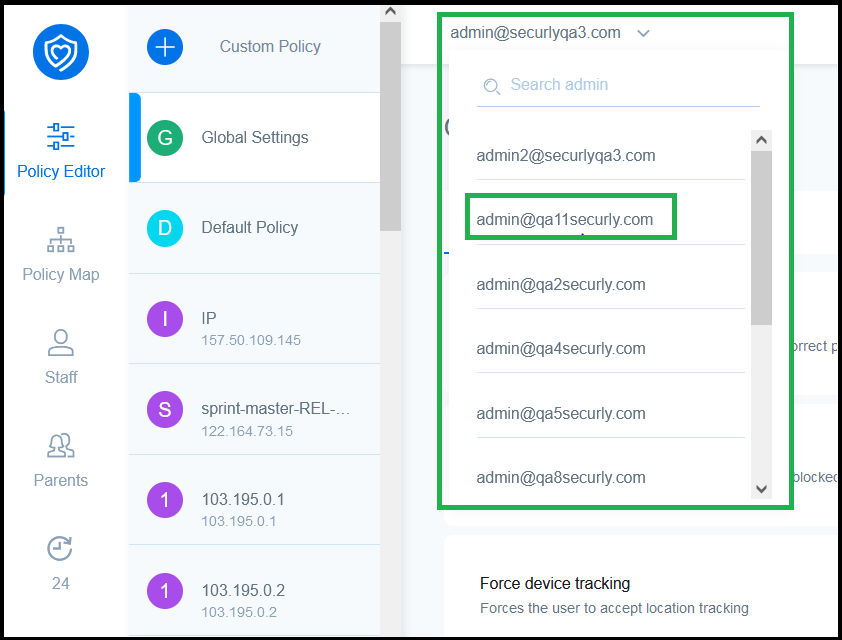 There is no restriction on how many schools you can manage in this manner.
Note that partners will not have access to the Activities tab or the Aware tabs; they contain user activity data.
All partner activity is also logged in the Audit log for that specific school and can be viewed by the school admin in the Multi-tenancy view.