Allowing users to edit proxy settings can help them bypass filtering. It is therefore recommended that you prevent users from changing the proxy configuration.
To disable the proxy settings on Mozilla Firefox:
Double-click the Mozilla Firefox icon.
In the Mozilla Firefox window, click on Tools then click Options.
Click Advanced.
Click on the Network tab, then click on the Settings button.
In the Connection Settings window, ensure that the No Proxy option is selected. Then, click on the OK button to apply the changes.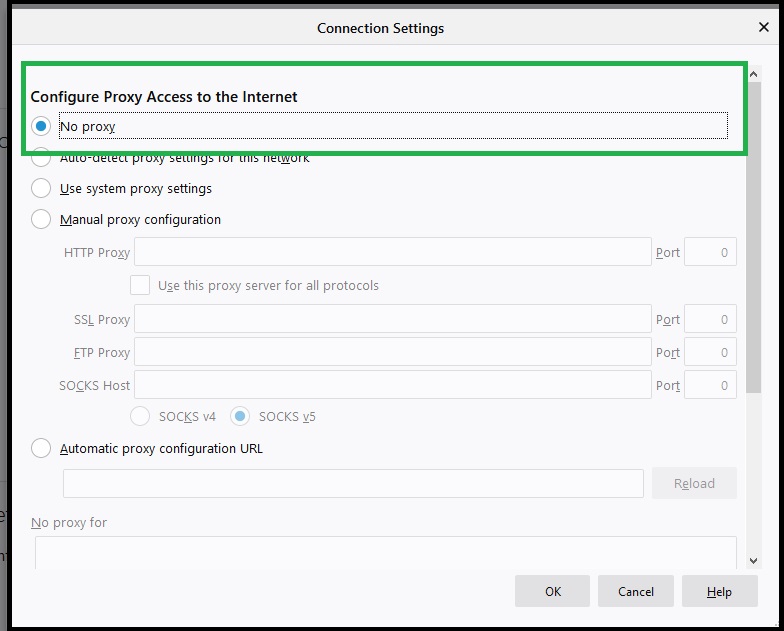 Note that the latest versions of Firefox trust the internal certificate stored by default. This is for legacy versions of the browser only.