You would want to install the Securly SSL certificate in your Chrome browser to ensure the best browsing experience. The certificate does not control the level of filtering or what sites are allowed. The certificate will prevent errors on sites that Securly decrypts. Without the certificate, sites like Google.com and Facebook.com will show privacy errors, users will perceive this as the internet being "broken".
To install the Securly SSL certificate manually in Chrome, open 'chrome://settings' in your Chrome browser (version 59.0.3071 and above)
Installing on Chromebook (ChromeOS)
Download the Securly certificate. (securly_ca_2034.pem)

On the chrome://settings page scroll down to 'Advanced'.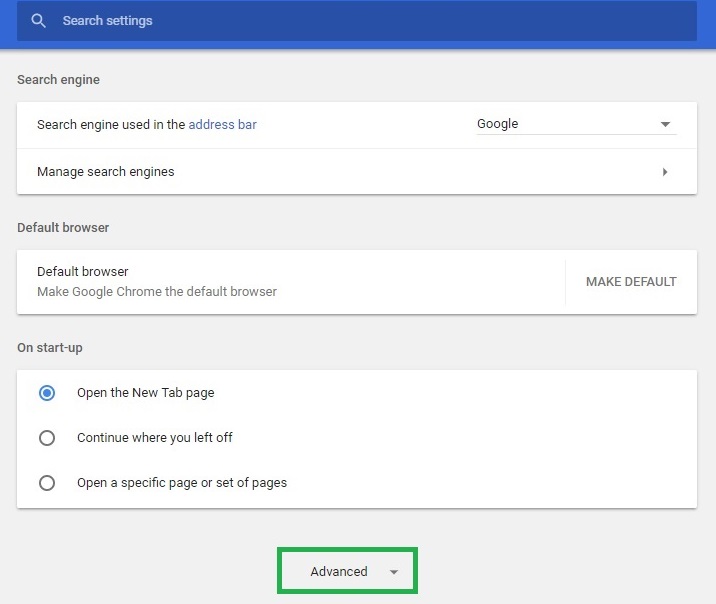 3. Under 'Privacy and Security' click 'Manage Certificates'.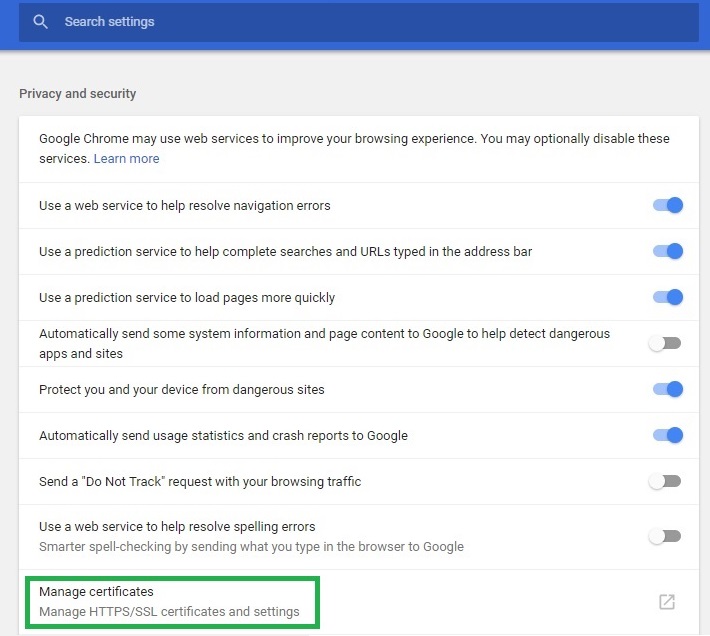 4. On the following screen for 'Manage certificates', select the 'Authorities' tab and click 'Import'
5. A certificate import wizard is launched. Select the file downloaded in step 1 and click 'Open' to proceed.
6. For the Trust Settings, please select 'Trust this certificate for identifying websites' and click 'OK' to complete the wizard.