Yes, you can stop receiving flagged and blocked activity alert emails for Filter. It will only be available as logs in your Flagged and Activity tabs.
To stop receiving emails:
Log in to your Securly Safety Console and navigate to the "Accounts" page.

Under the "Notifications" tab, toggle the switch to switch off the alerts.
Nucleus UI view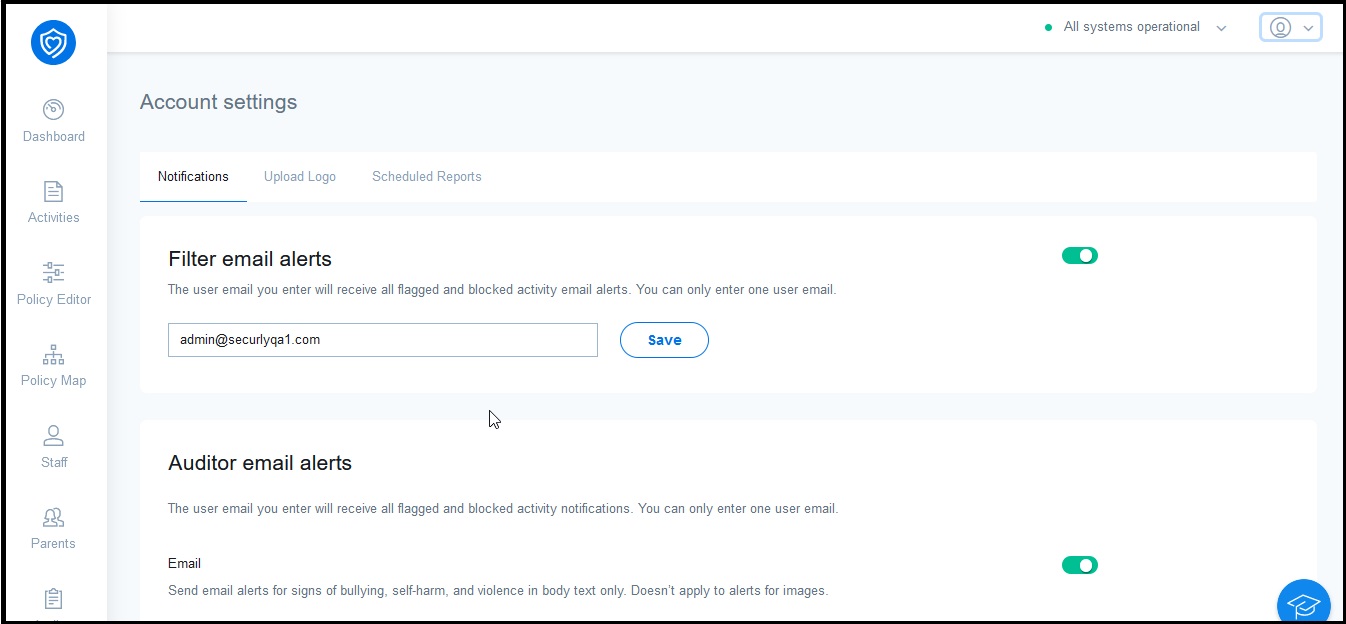 Older UI view

Note that when you switch off the notifications, the following settings will also be impacted:
The self-harm notifications field under Global Settings will be grayed out and uneditable.

Nucleus UI view Older UI view
All alerts for the various Blocked Categories will also appear grayed out and uneditable.

The 'Email Alerts' for all sites in the Block/Deny list of any of your policies will also be grayed out.
If you do not want to receive emails on a particular email ID, you can designate a different email ID to receive such Filter emails. To learn how to, click here.