If you have an iPad and want all the benefits of supervised mode with your MDM, you may use the Apple App Configurator to put your iPad into supervised mode. Please note that the iPad must run iOS 12.5 or higher to enroll in an MDM. Please follow these steps:
1. On an Apple computer, install, and open Configurator.
2. Connect your iPad to an Apple computer with a USB charging cable. Turn on the iPad.
3. If prompted on the iPad - select Trust.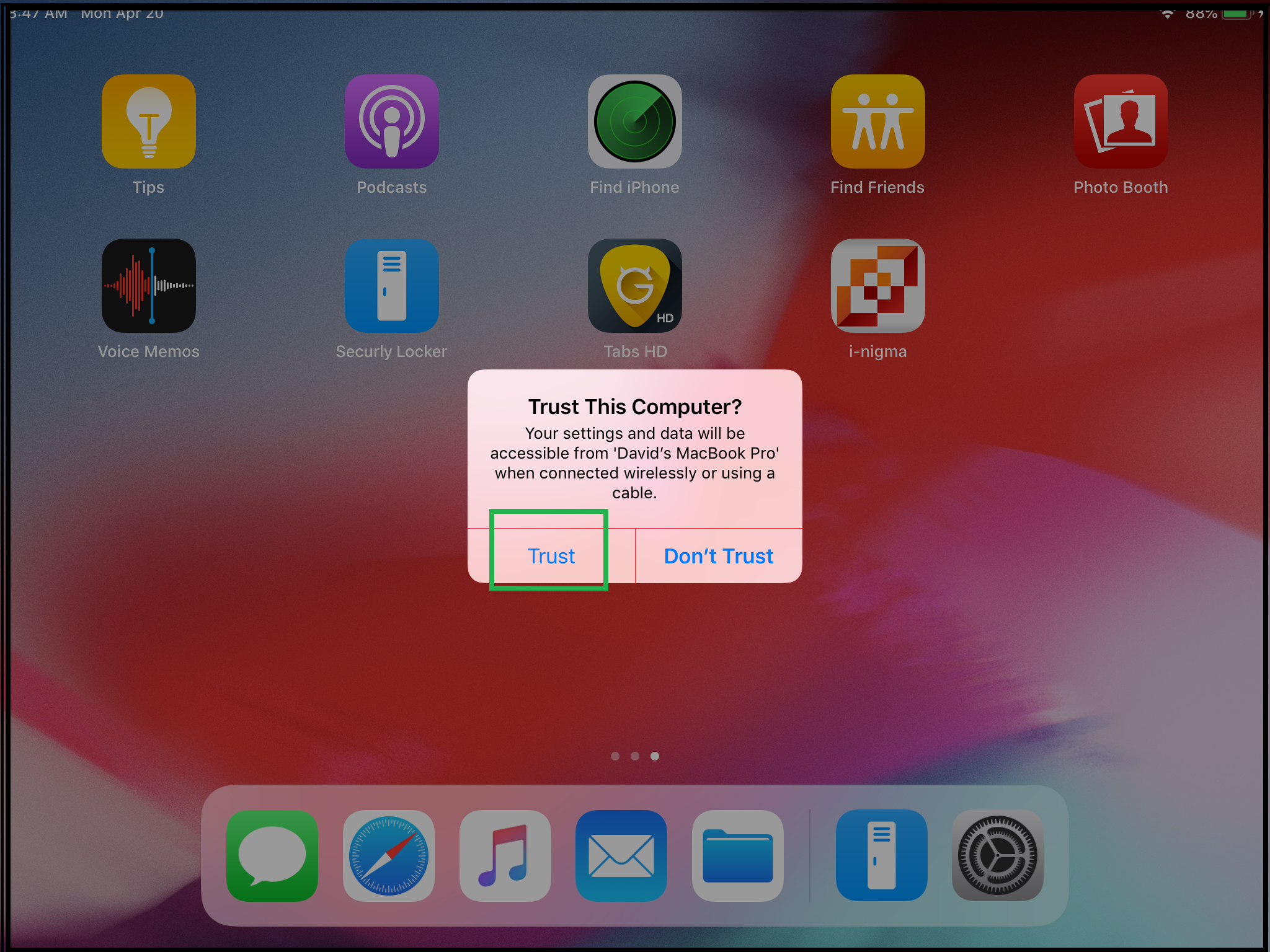 4. In Configurator, right-click on the device and select Prepare.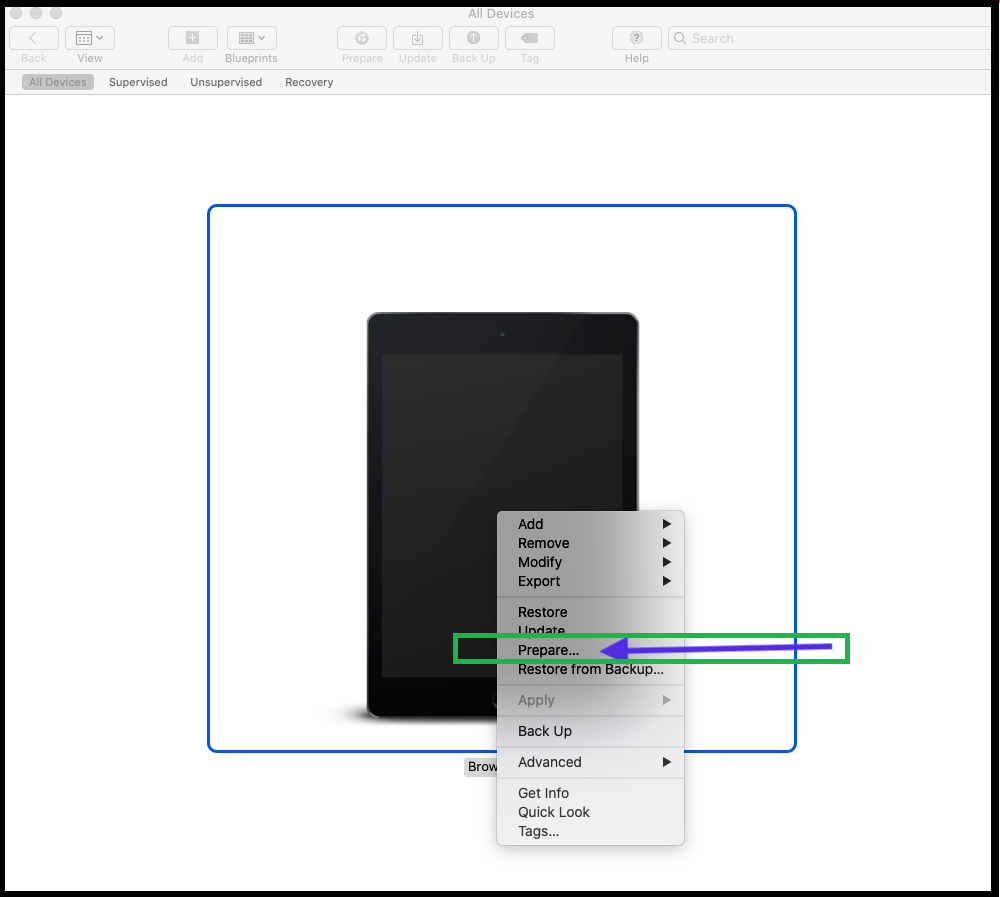 5. Select Manual configuration > Supervise Devices > Allow devices to pair with other computers > Next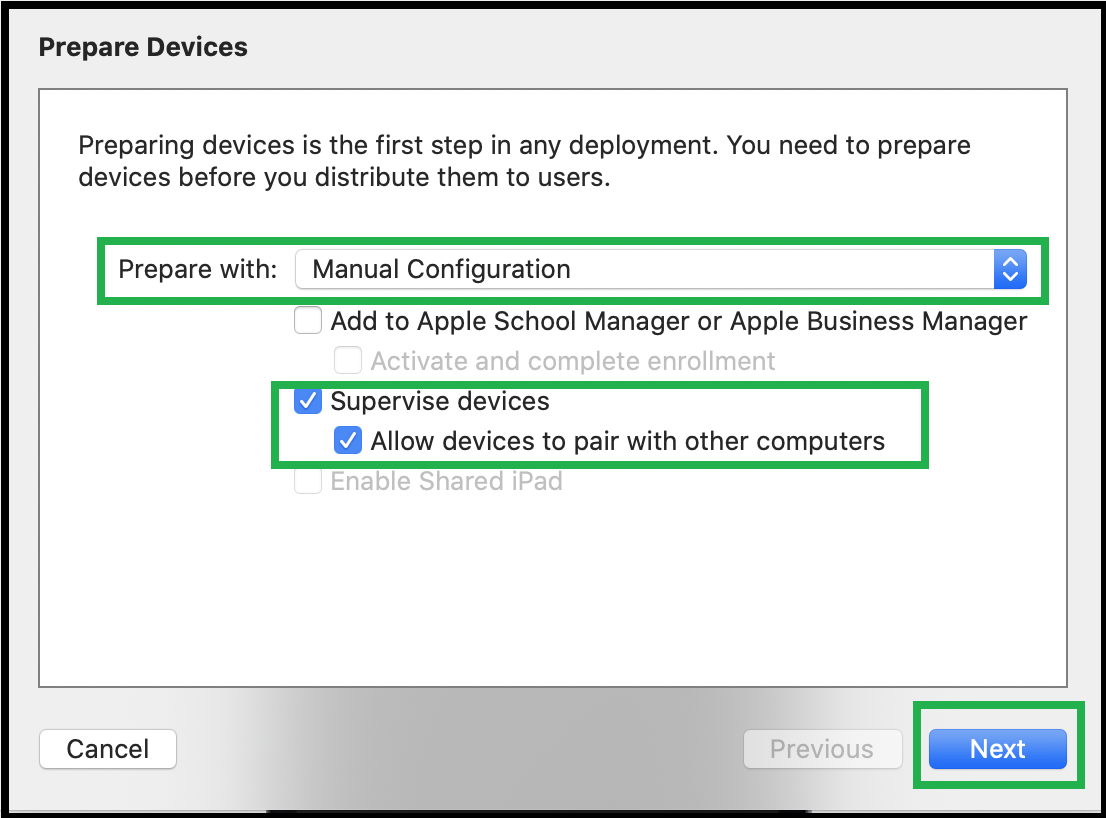 6. Do not enroll in MDM > Next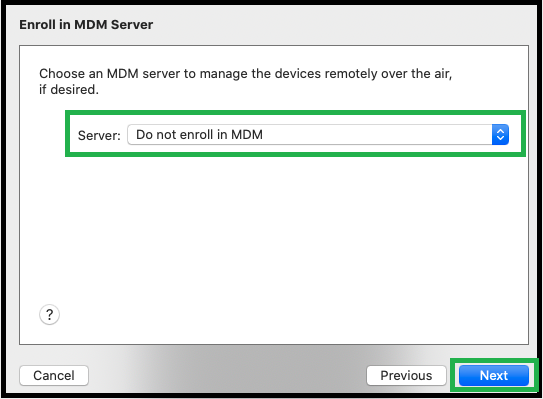 7. Choose the organization to assign to. If this is the first time you have run Configurator, you might have to create your own organization.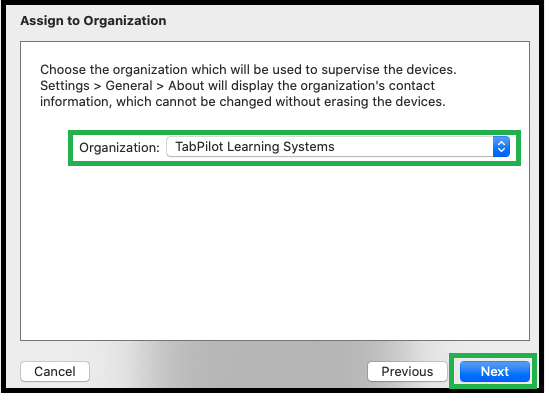 8. Select which steps you want to see upon iPad restart. > Prepare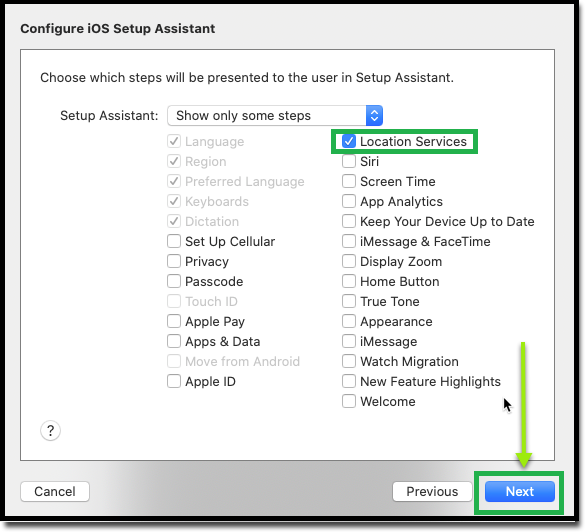 9. If prompted to erase, select erase.
10. Wait for the iPad AND Configurator to finish. The iPad should be on the Hello screen and the Configurator should show a normal iPad.
THE iPad IS NOW SUPERVISED.
You may now unplug the iPad and enroll the iPad Manually into Securly MDM. Please see section 3.4.1 Enrolling iPads manually (non-DEP) of the SchoolMDM User's Guide found on the support site. First, finish the setup process on the iPad.
OR you have two more options for Configurator.
1. You may add your WiFi configuration to the iPad.
Create a Wifi Profile in the Configurator that you save to your desktop. Create WiFi Profile in Configurator
Drag and drop the profile on-top of the iPad. Your profile will now be installed onto the iPad.
You may now unplug the iPad and manually enroll (see above) OR
2. You may download the MDM profile from Securly MDM and directly enroll the iPad into the device group.
Open Securly MDM > Devices > click on the name of the device group you want to enroll the iPad(s) in > Device Group Details Tab.
Download the Enrollment Profile and save it to your desktop.
Drag and Drop the Enrollment Profile onto the iPad in Configurator.
Now unplug the iPad from the computer and finish the setup. The iPad should now be on WiFi and enrolled in Securly MDM.