A parent may not receive a student report if his/her child does not have sufficient activity to report for that week. Students must generate at least one entry for at least one of the following categories of data displayed in the activity report email:
Educational Sites
Searched for words
Videos
Sites
Note that we only display sites or searches from the allowed list in the email activity report. If a kid accesses a blocked site or a blocked keyword, it will not be considered as an entry for triggering the weekly activity report email (the activity will be logged in the activity tab in the Securly Home app or Parent Portal view). This is to ensure that parents are not distressed by the active snapshot of their kid if a kid has been accessing too many blocked sites or words.
It is also possible that you have selected the 'Home Activity Only' option in the Report Settings in your Parents tab. Selecting this option can lead to insufficient activity for active report emails to be sent.
Nucleus UI view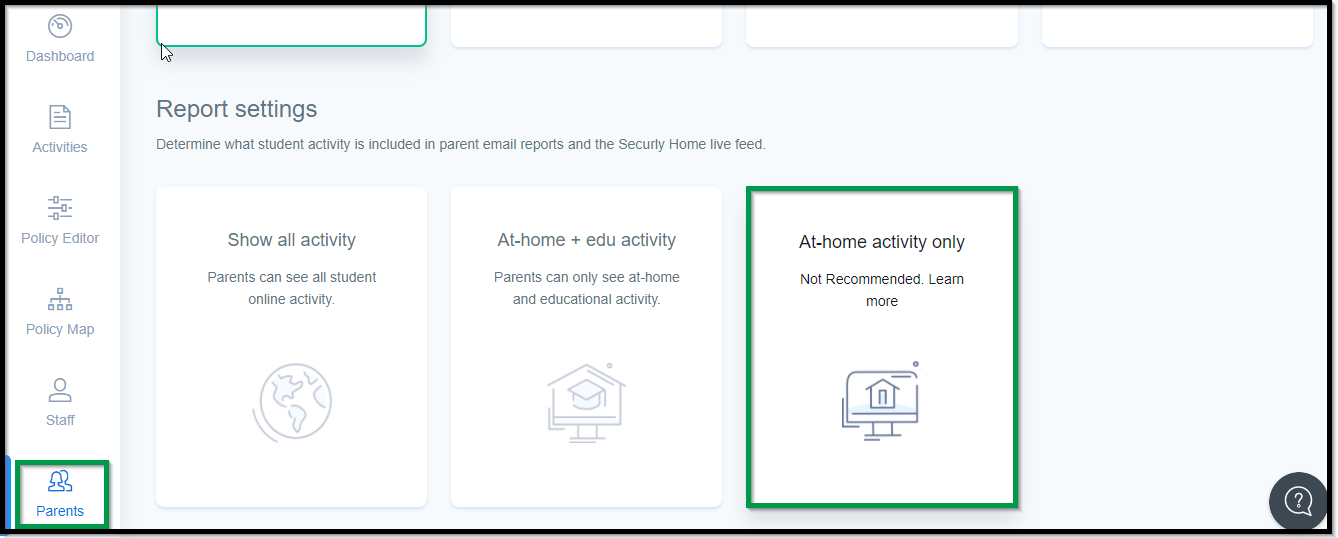 Older UI view