Issue: How to deploy Securly to your iPads with Apple Configurator
Environment: iPads
Solution: 
1.) Click on the + symbol, and "Create New Profile..."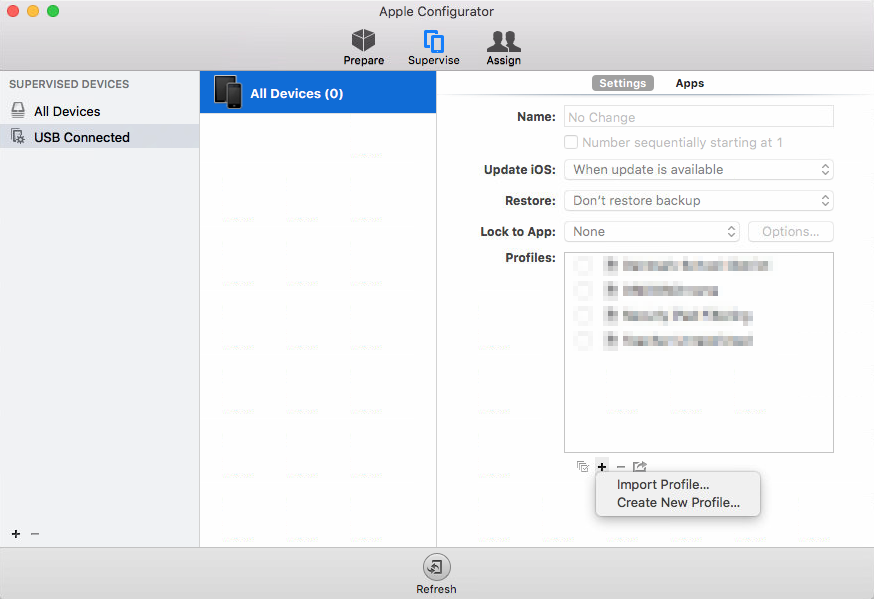 2.) Name the profile appropriately.  This section does not matter.  Just make it easy to identify.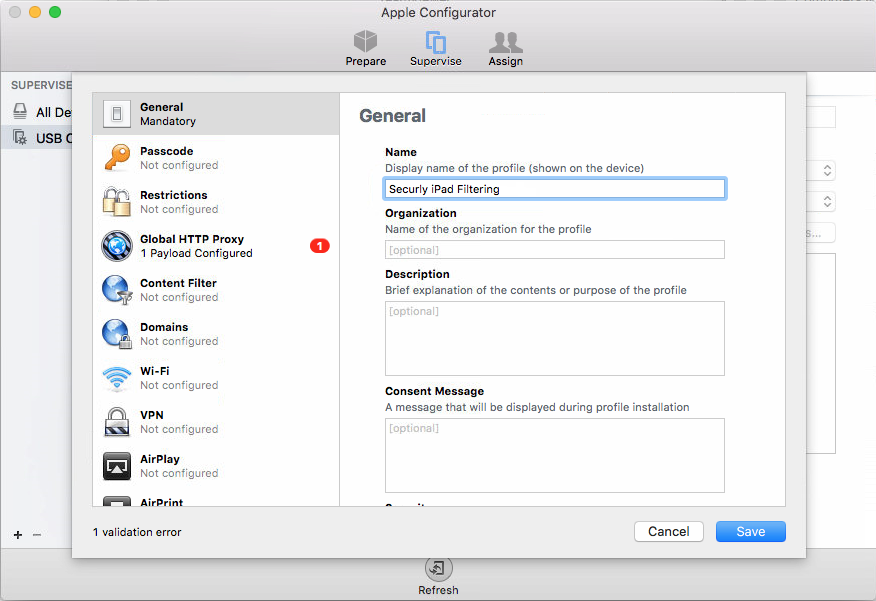 3.) Choose option "Certificates" then add the Securly certificate securly_SHA-256.crt (included).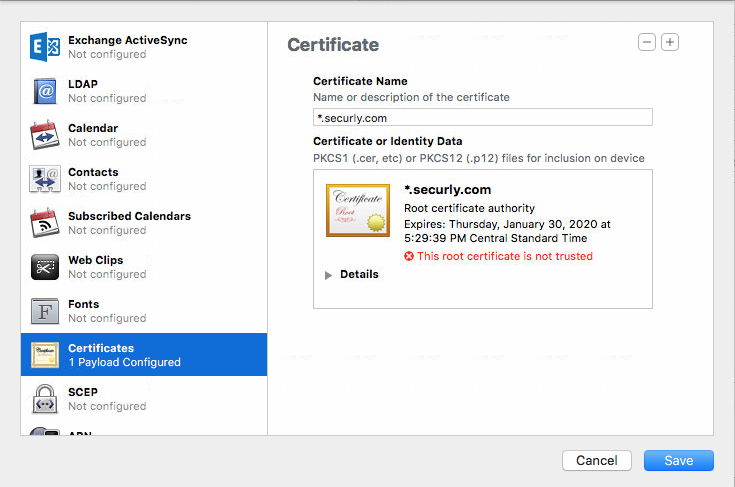 4.) Go to "Global HTTP Proxy" and choose Proxy Type "Auto".  Paste the PAC file URL provided by your Sales Engineer.  
Option 1: "Allow direct connection if PAC is unreachable" tells the iPads to fail open if the PAC file is unavailable.  This will permit internet access, but the iPads will not be filtered in this event.
Option 2: "Allow bypassing proxy to access captive networks" instructs the iPads to not respect the PAC file and proxy any traffic if they are redirected to an Acceptable Use Policy (AUP) landing page, or a captive portal.  These generally exist at public hot-spots, like coffee shops and hotels.  THIS OPTION IS REQUIRED TO BE ENABLED IF YOU WANT USERS TO BE ABLE TO ACCESS INTERNET WHEN THEY ARE GREETED WITH SUCH A PAGE.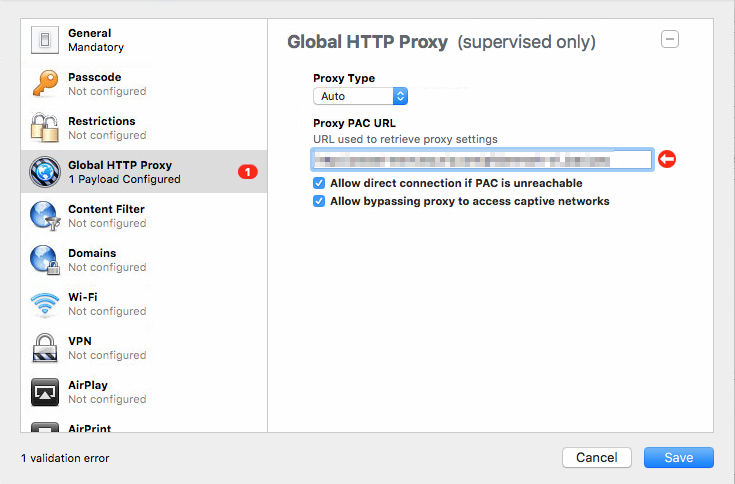 5.) Press Save.