You can choose to deploy the Securly solution to your iPads using any of the MDMs such as FileWave, TabPilot, Airwatch, etc. We support most of the popular MDM solutions.
To deploy Securly using Apple Configurator, you will need to undertake the following steps:
1. Go to your Apple Configurator > Settings and click the '+' symbol and select "Create a new profile".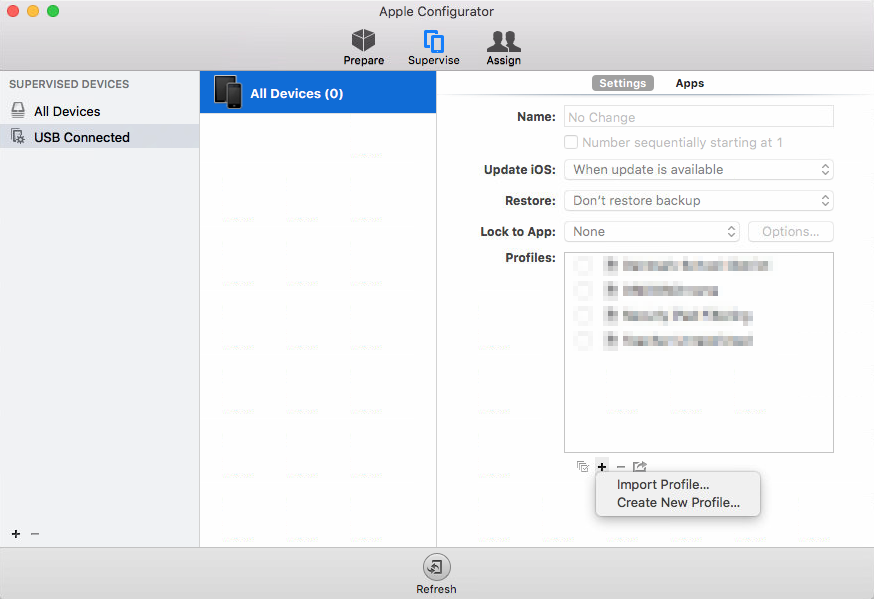 2. Provide a unique name to your profile such as 'Securly iPad Filtering'.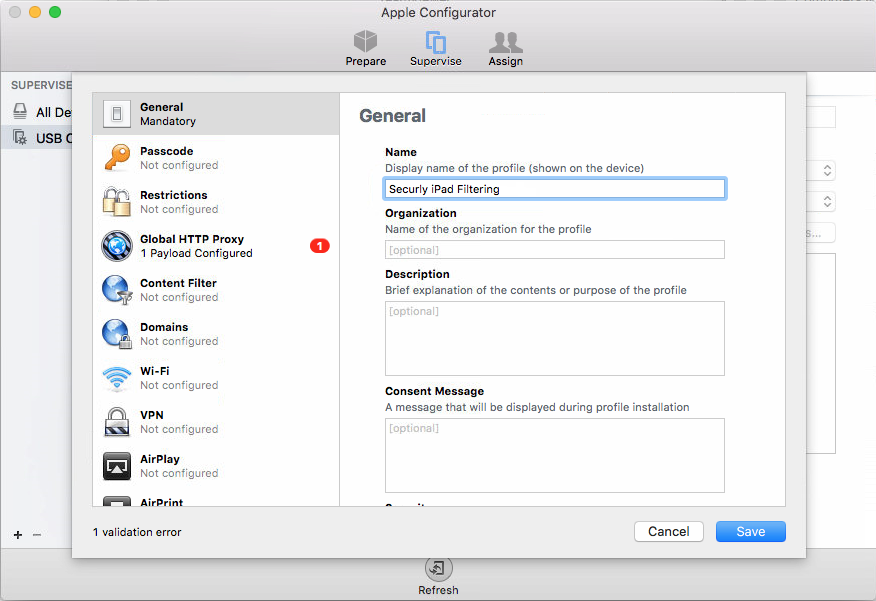 3. Under the left-side menu, scroll down to "Certificates" and add securly_ca_2034.crt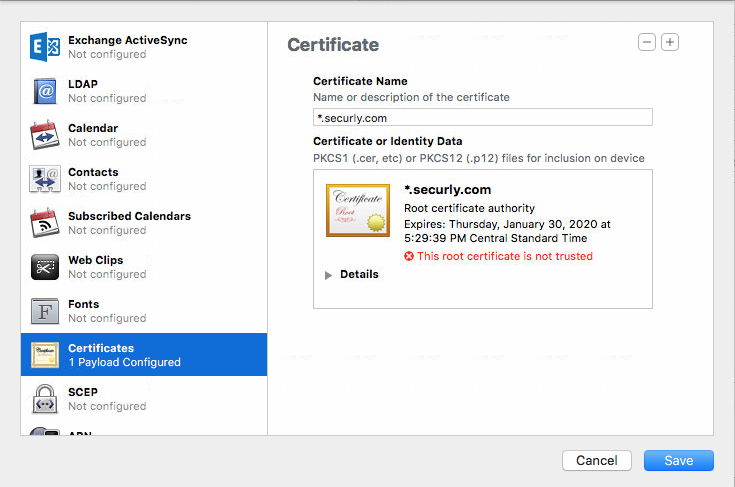 4. Under the left-side menu, scroll down to "Global HTTP Proxy" and select "Proxy Type" as "Auto".
5. Input the PAC File URL provided by Securly in the 'Proxy PAC URL' field.
6. Check the checkbox for "Allow direct connection if PAC is unreachable'. Note that this tells the iPad to fail to open if the PAC file is unavailable. This will permit internet access, but iPads will not be filtered for this event.
7. Check the checkbox for "Allow bypassing proxy to access captive networks'. Note that this will proxy any traffic if they are redirected to an Acceptable Use Policy landing page or a captive portal. These generally exist at public hotspots such as coffee shops, hotels, etc. Choosing this option will allow users to access the internet whenever they encounter such a page.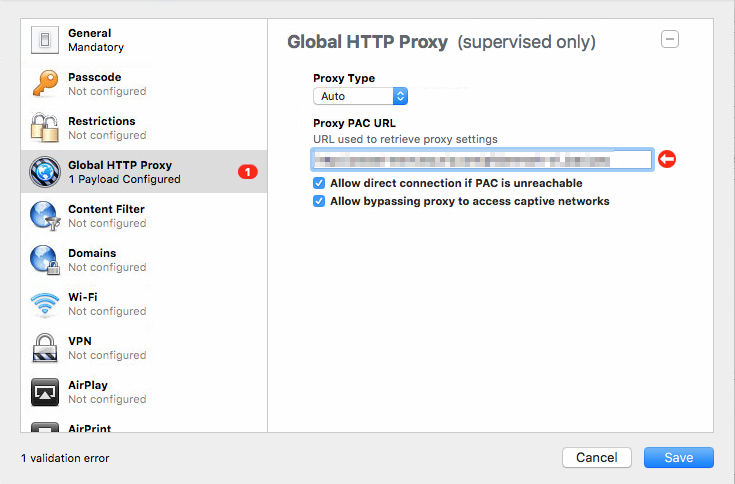 Note that you can follow the same method to install the Securly SmartPac solution. Please contact the Securly support team for your SmartPac URL.