Whenever a user attempts to access a blocked category/domain/URL, a blocked page is displayed to him. The content on this blocked page can be customized if required.
You can customize the following aspects of the blocked page:
Custom message

Contact Admin or Temporary Allow button

School Logo
Button Options
Disable Contact Admin is set in global settings.  (Policy Editor > Global Settings > Disable Contact Admin)

Policies with Allow Teachers to Approve Sites (Policy Editor > Each policy > Allow Teachers to Approve Sites)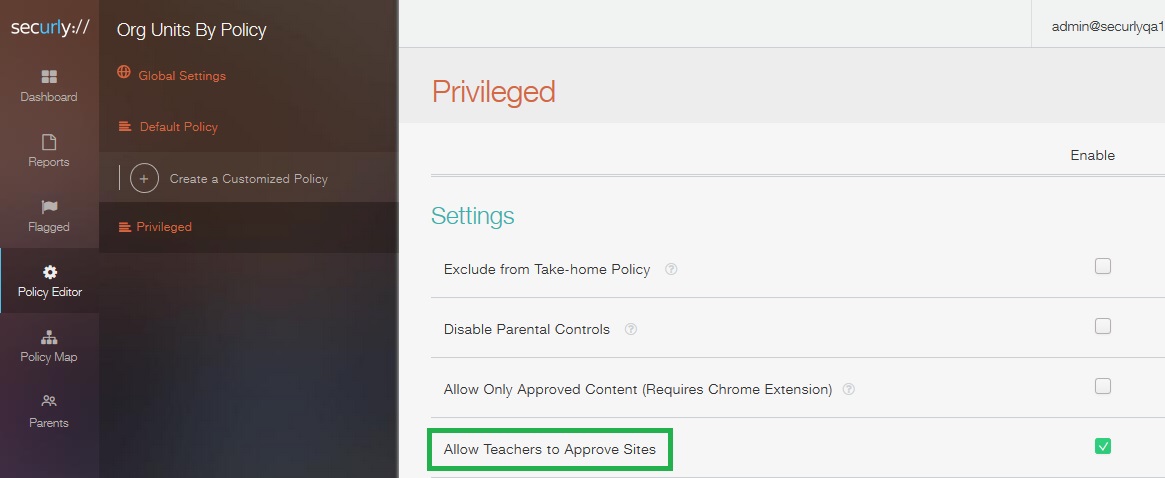 Button Setting block page results
No Button: Disabled Contact Admin checked. No policy with 'Allow Teachers to Approve Sites' or coming from an out of school IP address.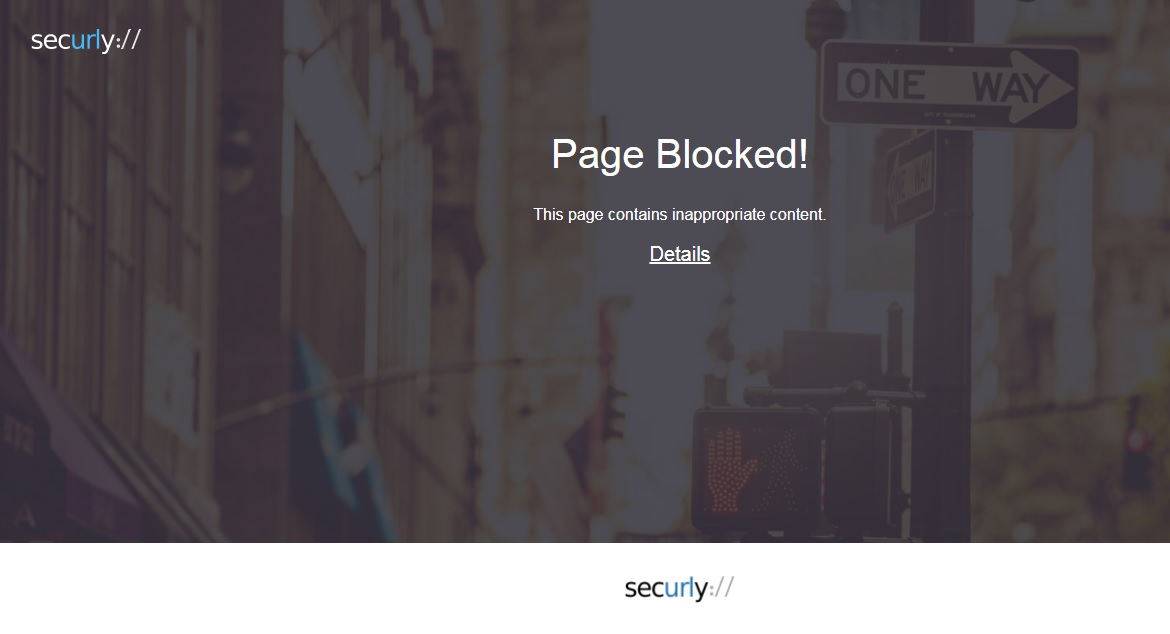 Temporarily Allow Button: The temporarily allow option is only applicable in school with at least one policy with Temporarily Allow privileges.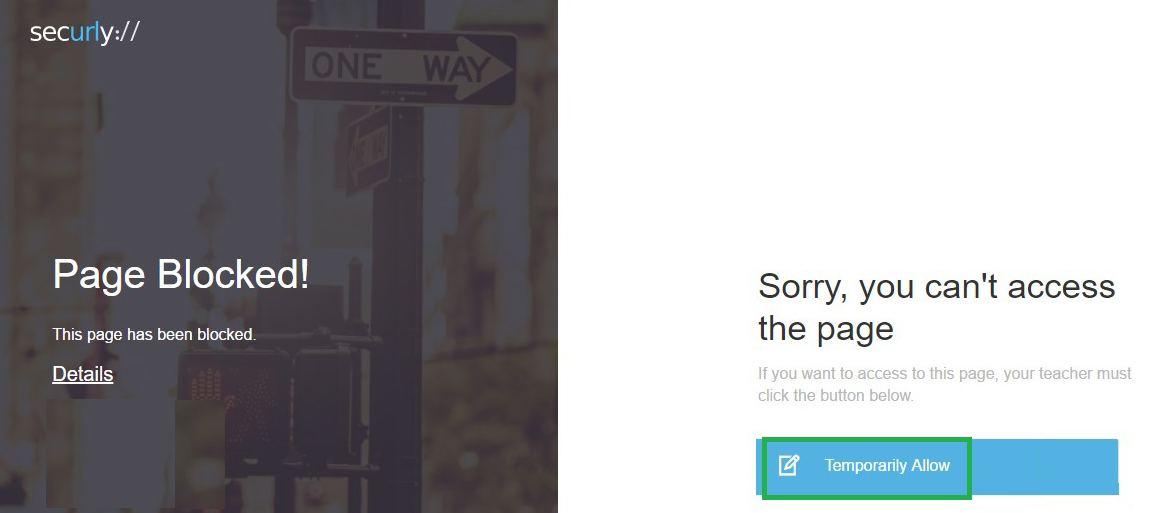 Contact Admin Button: In all other cases, the contact admin button will be displayed. Clicking the contact admin will open your default email client with information from the blocked event.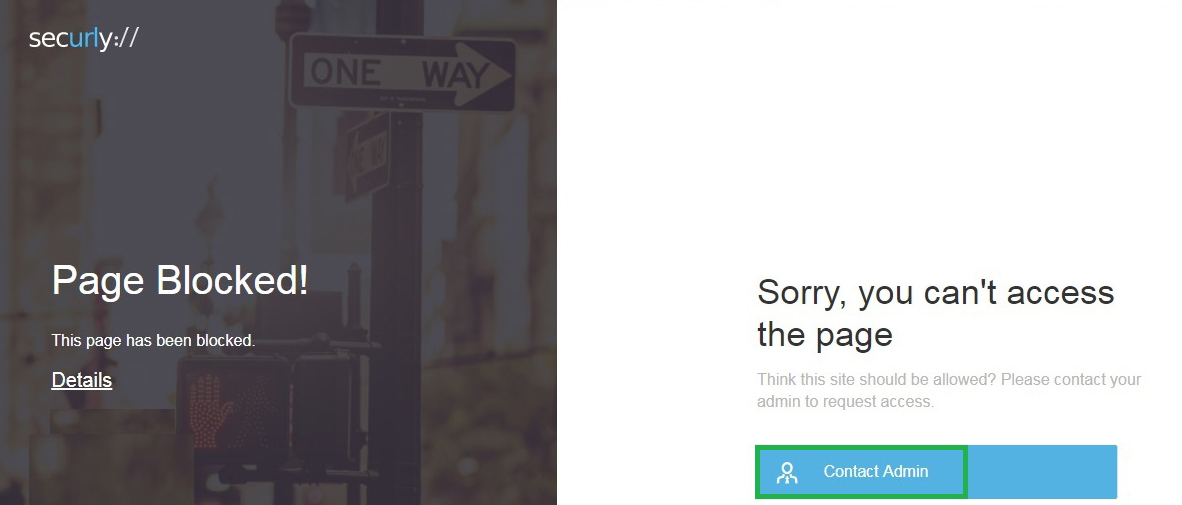 *Note that it is possible to temporarily allow a blocked site if the teacher deems it necessary. To learn how click here.
Change the Block Page Disclaimer Text
Login to your Securly account

Navigate to Policy Editor > Global Settings and enter your content in the 'Blocked Page Disclaimer Text' field.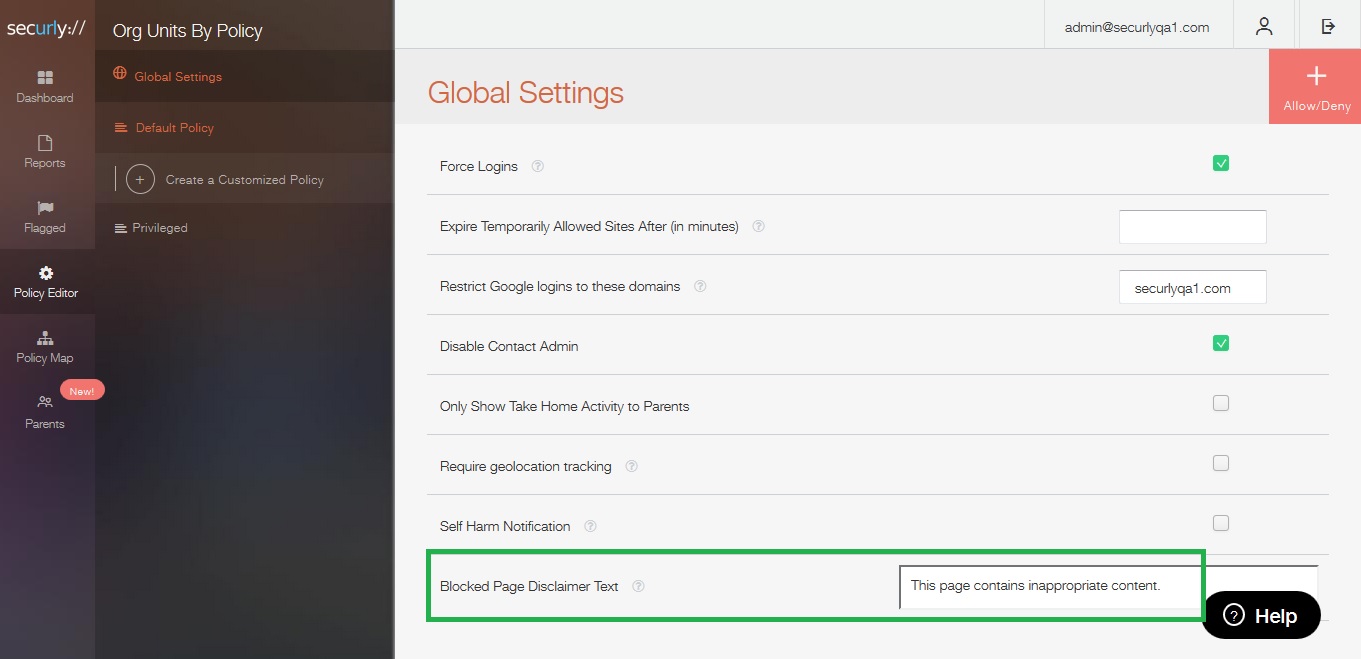 Change school logo
The school logo can also be customised.  Please email support@securly.com for logo changes.