Issue: You need to install the Securly SSL certificate manually in Firefox. Errors when visiting HTTPS site that Securly decrypts.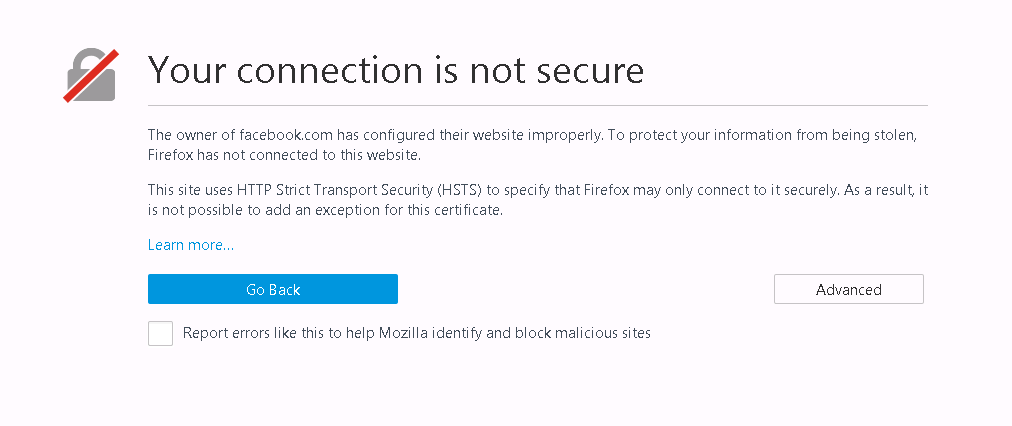 Solution: While Firefox on Apple Mac OS X and Firefox on Microsoft Windows are similar, the process to view the certificate store differs slightly. This Knowledge Base Article will explain the process for Firefox on both OS X and Windows.
Windows - In the Firefox window, click on Tools and select Options from the drop down menu.
In the Options window that appears, click on the Advanced section at the very top. This is denoted by a gray gear.
Once you have selected the Advanced gear at the top, click on the Encryption tab if it is not already selected. The bottom contents of the Options window change.
Click on the View Certificates button. The Certificate Manager window should appear.
Once the Certificate Manager window appears, use the tabs to navigate through the certificate store that you would like to view. Below is an overview of each tab.
Mac OS X - In the Menu window, click on Firefox and select Preferences from the drop down menu. Click on Advanced>Certificates>View Certificates.
Inside of Firefox For All Systems
From the Firefox View Certificates menu
Click the Authorities tab
Click Import
Navigate to the location that you saved the Securly SSL certificate file to

(you can download the file below)

Import the "securly_SHA-256.crt" file into "Authorities"
Check the box for "Trust this CA to Identify Websites" Then Click OK
Verify the SSL certificates: Issued To "*.securly.com" is installed