In order to fully investigate why a single user may not be able to log in, we recommend that you take the following troubleshooting steps:
Consult with a Flex admin at your school (or as an admin) verify that the user who can't log in is listed in "Users" and has the correct email address. 
If you're using a third-party SSO (Single Sign-On), double check that your users are using the correct SSO logo to log in.  Manual logins will not work if you're set up to use SSO.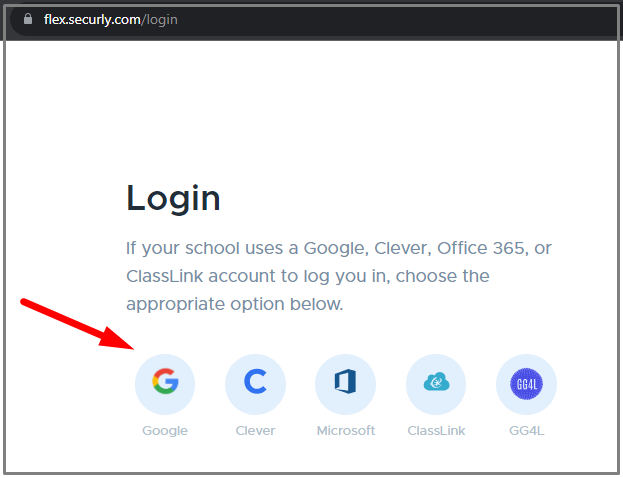 Clear the cache.  Your browser saves information from websites in its cache and cookies.  Clearing the cache can fix certain issues, like loading or formatting issues on certain sites.  As there are several different browsers, clearing the cache can vary from browser to browser.  Below are links to articles explaining how to clear your cache for a couple of browsers.  
           Google Chrome (Brave)
 Log in via an incognito window.
 Log in with a different browser, such as Chrome, Safari, or Brave.
 Log into Flex on a different device. 
If none of the above fix the user's login issue, please create a Help Desk ticket so we can assist in troubleshooting the issue.  Please provide what steps you have tried, the name and email of the user, any errors received, and other helpful information such as screenshots.