The status page lets you know about scheduled maintenance, the latest releases from Securly for its various products, any disruption of service incidents, and their current status. You get real-time granular information about all such incidents as seen in the screenshot below.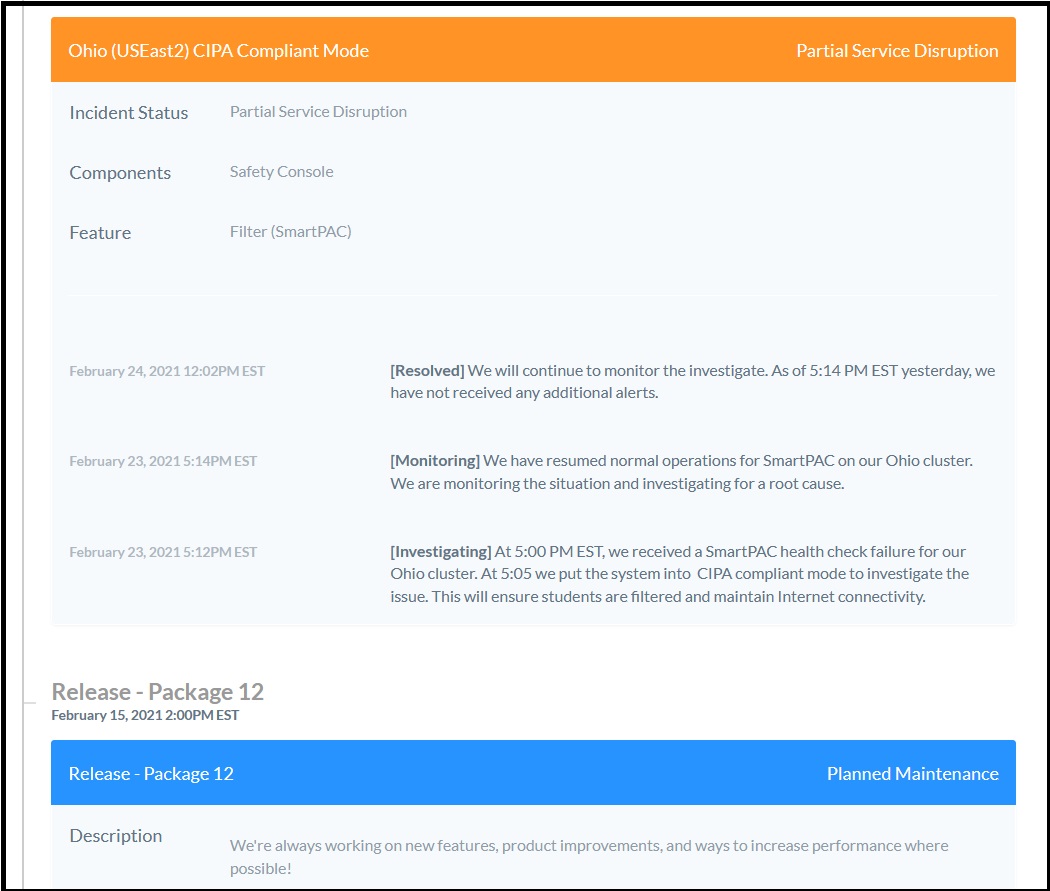 The Current Status page gives you information about
The health of each Securly product
A quick view of upcoming maintenances and active incidents,
Links to file a support ticket, visit the Lounge, and our Idea portal as well.