Yes. It is possible to access the status page from the Safety Console. To do that:
Log in to the Safety Console and navigate to "All systems operational"
You will see a snapshot of the latest updates to the page in the dropdown.
Click "View History" and you will be redirected to the Status page.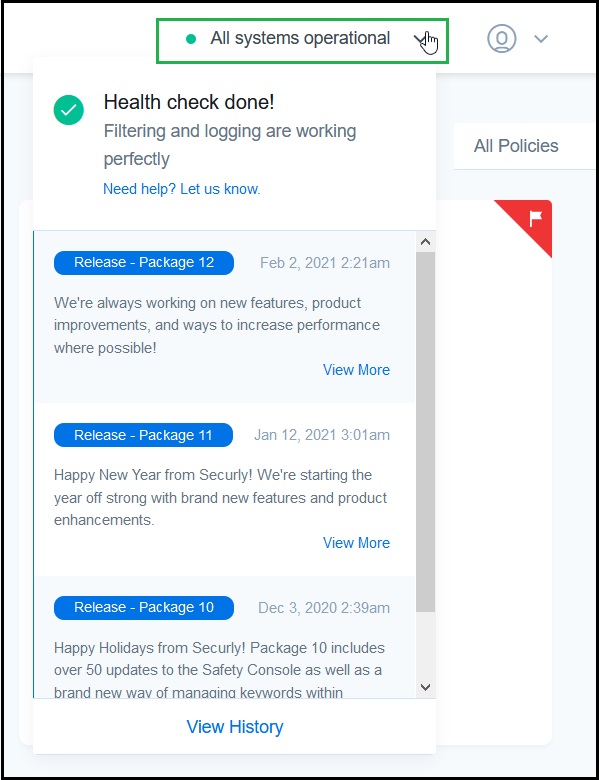 The status page will provide you with the latest information about releases, maintenance updates, and any service disruptions. You can also subscribe and stay updated via email, Slack, RSS feed, or Webhook. To know how to subscribe, check out this KB.