The Status page displays two types of events - Incident and Maintenance events.
An Incident event is anything that might affect the end user such as infrastructure outages, performance issues, and such other events. To ensure that our customers are always updated about the most recent status of such incidents, the Status page and your Safety Console will display color-coded updates till the issue is fixed.
Example: As soon as we smell a problem we will let you know that there might be an issue and change the icon on your system updates dropdown to an orange triangle. As our engineers look into it deeper, the event changes from being a "Degraded performance" to "Service Disruption" or "Security Issue" indicated by a red triangle. As soon as the issue is resolved, the icon will turn back to a green dot indicating that everything is working as expected.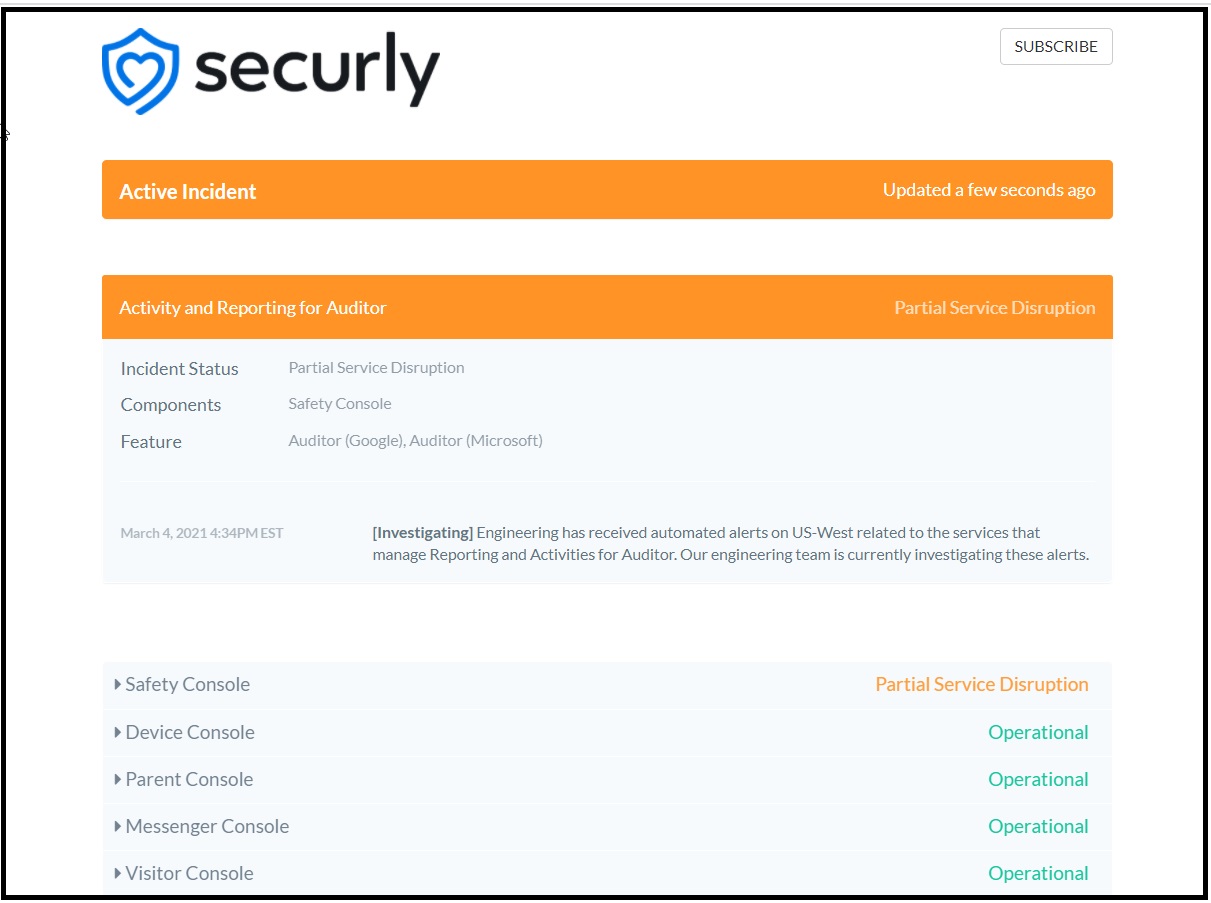 A Maintenance event refers to the periodic build and release cycle for product enhancements and bug fixes. These are pre-planned and do not impact the end-user detrimentally. These are indicated by a blue dot.
You will find detailed information about the progression on both these events on the Status page and any emails or feeds you may have subscribed to.