How do I sign up for Securly's customer training program?
Securly's customer training program - Extra Credit - is designed to help you make the most of your Securly products. To sign up:
Navigate to learn.securly.com
As a new user, click "Create an account".
Enter your first name & last name.
Select your role within your district.
Enter your school email address.
Create a strong password for your account. We do not support single sign-on at this time, so make sure you have a strong password you can easily remember.
That's it, you are done. You can now register for courses and start learning. For every subsequent visit, just log in at the same URL with your school email address and password.
Can I sign up with my personal email address?
No. You must use your school email address to sign up for Securly's customer training portal - Securly Training.
How do I register for a course?
Registering for a course is free and simple. Simply browse through the portal or search for a course with a keyword.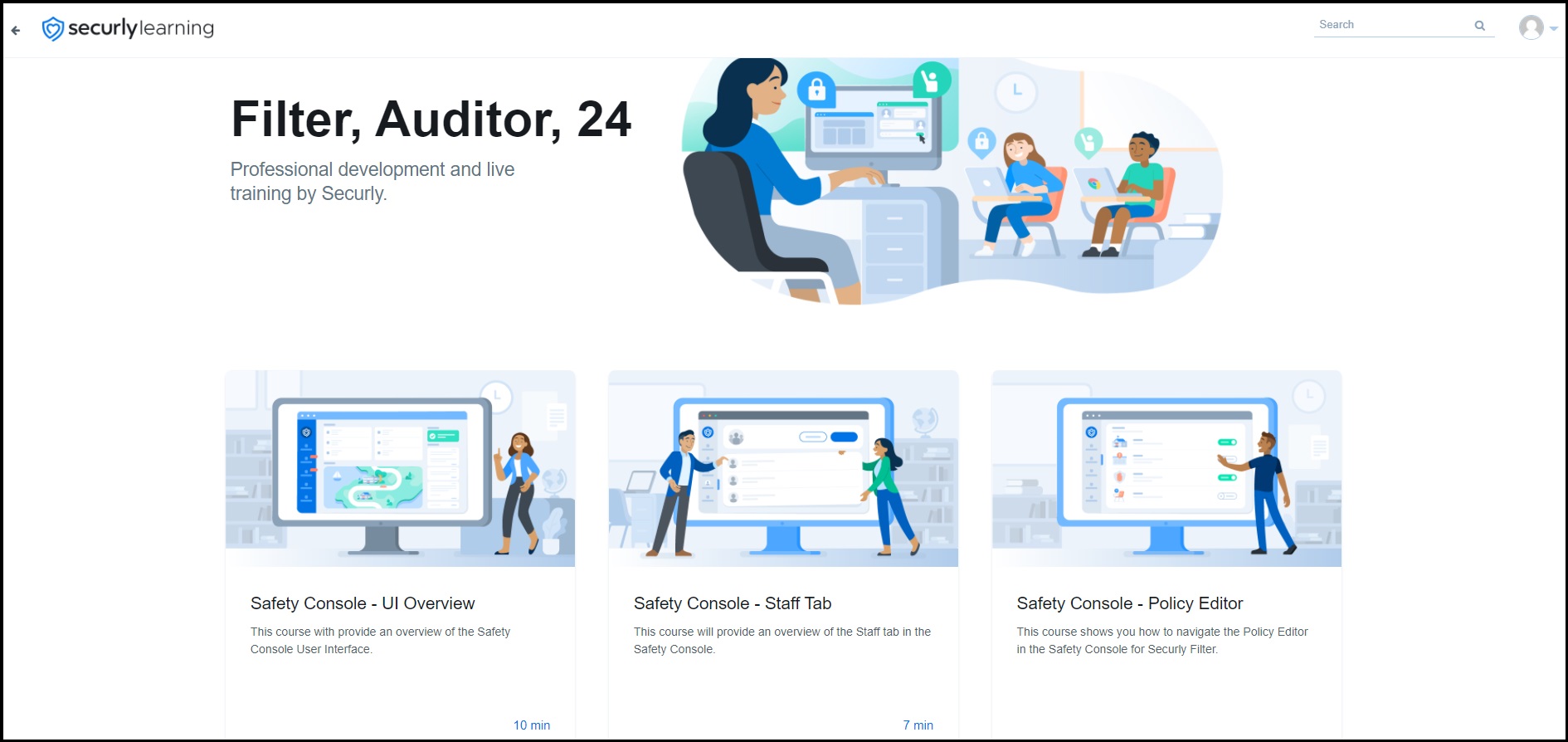 Click the course title and you will be displayed the details page with a "Register" button.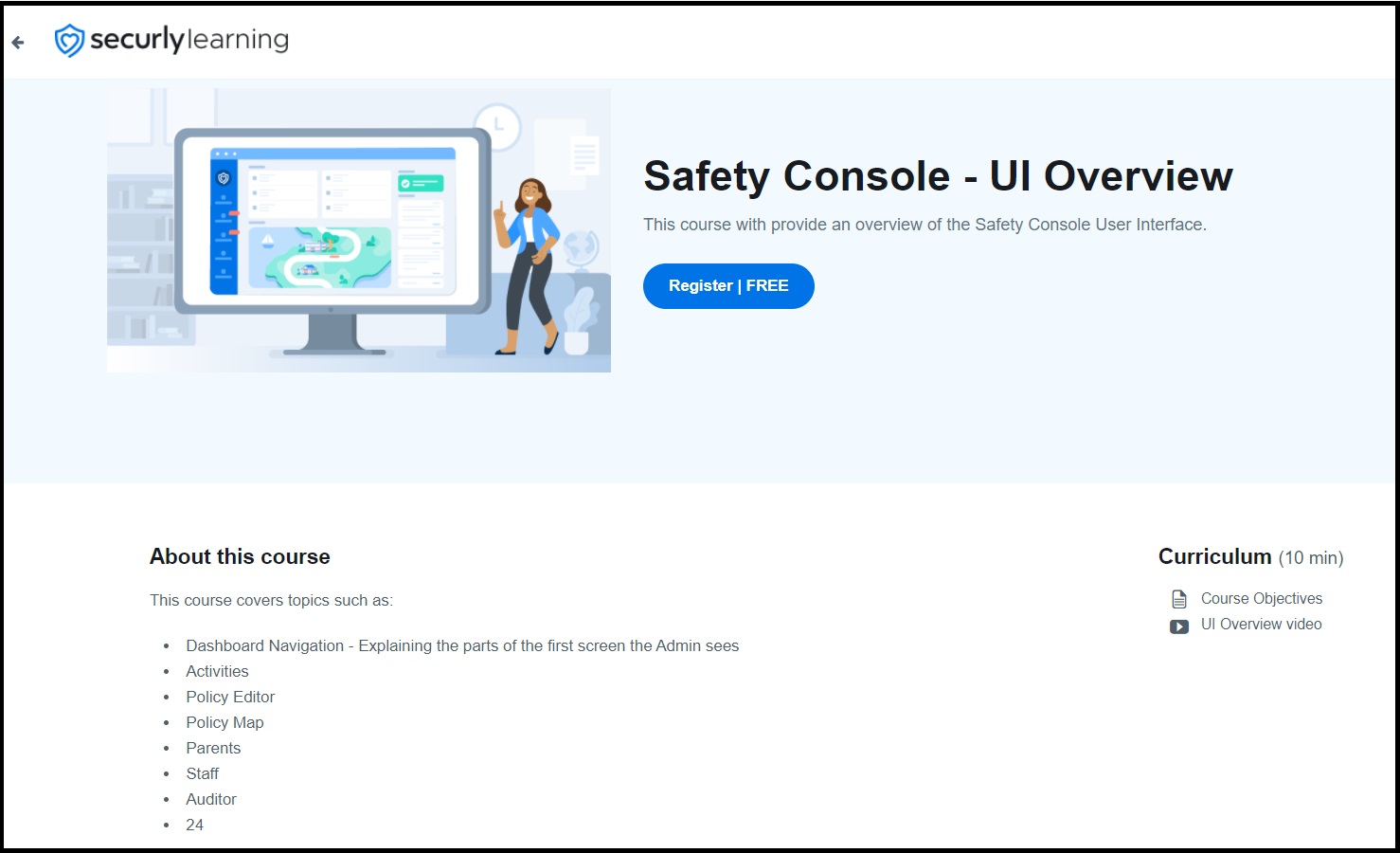 Click the "Register" button and you are all set. You can take the course right away, or at your convenience at a later time.
Which courses can I sign up for?
You can sign up for any or all of the courses displayed to you within the customer training portal. Each of the courses is designed to help you use Securly's products to their fullest.
Can I sign up for multiple courses simultaneously?
Yes. You can sign up for as many courses as you want simultaneously. Once registered, the courses will be displayed to you with a "Registered" tag. You can complete courses in any order, at your convenience
Is it possible to pause a course and come back to it later?
Yes. You can pause a course halfway and pick up where you left off any time. You can also rewind a lesson and start over again if you wish.
How do I find out about new courses on the portal?
We will reach out to you once we have a new course ready for you.
Can I share my course certificates on social media?
By all means! We'd be honored if you strut your Securly stuff on LinkedIn. To do so, simply click the "View Profile" button from your LinkedIn page, click the "Add Profile Section" drop-down menu, then select "Licenses and certifications" to add your certificate.