Version 8.9 of Securly Classroom releases April 2023.
Rhithm Score available in Classroom
For districts with Rhithm integration enabled, a new feature is now available that allows teachers to check the Rhithm score for their entire class at a glance to help determine if the class is ready to learn. Selecting any student will also link to that student's record directly in Rhithm.
For those unfamiliar with Rhithm, the emoji-based wellness check-in solution from Securly, visit the Rhithm page on our website.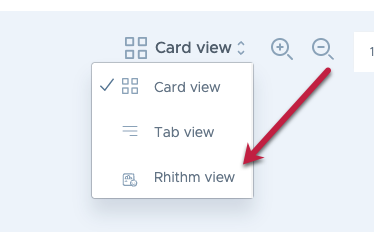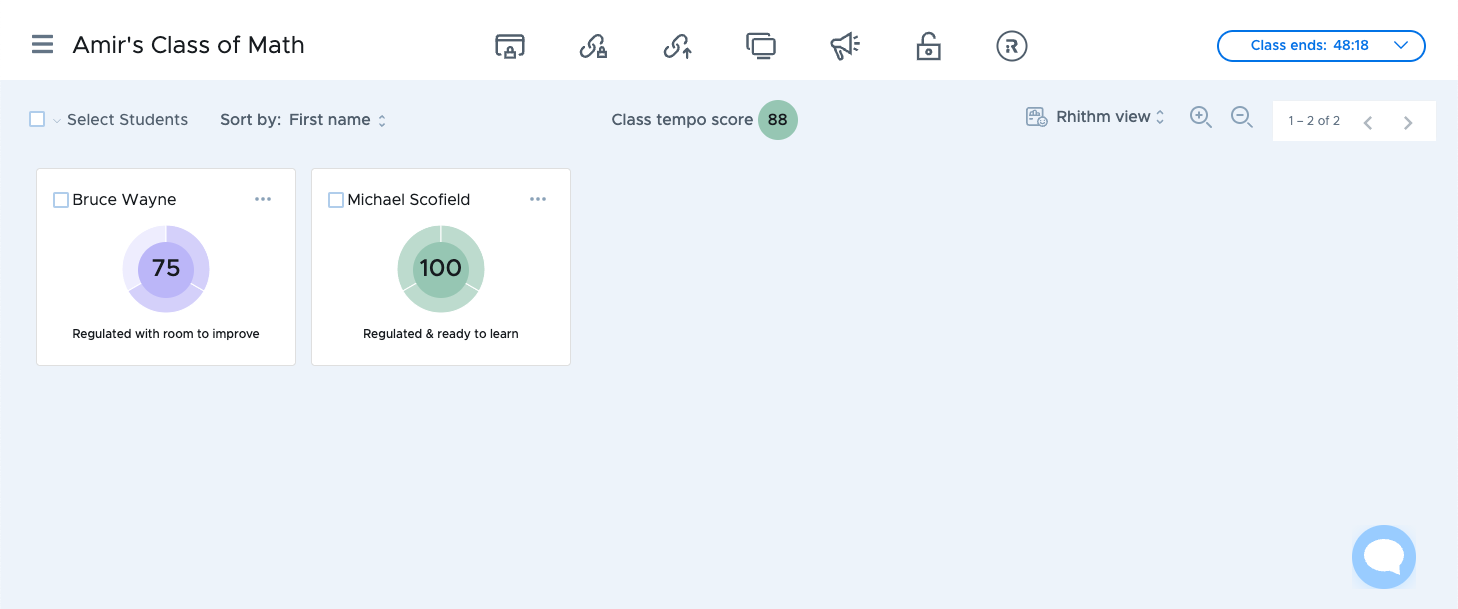 Automatic Dependency Detection for Web Links and Site Lock
When using Site Lock, some websites would not work correctly without identifying and adding site dependencies (sites that the main site needed to access in order to function properly). With this release, Site Lock is able to automatically determine which other sites are needed in most cases. The need to identify and add dependencies should now be rare.
New Permission for Adding or Editing Manual Classes
A new permission is available to allow administrators to choose which roles are allowed to create manual classes or change the student roster for existing ones. Some districts have requested this to prevent teachers from creating their own classes in addition to the ones that sync from their SIS or LMS. It's possible to reserve this permission for other roles who could create manual classes as needed on behalf of the teacher, which the teacher could then use, but not change the list of students.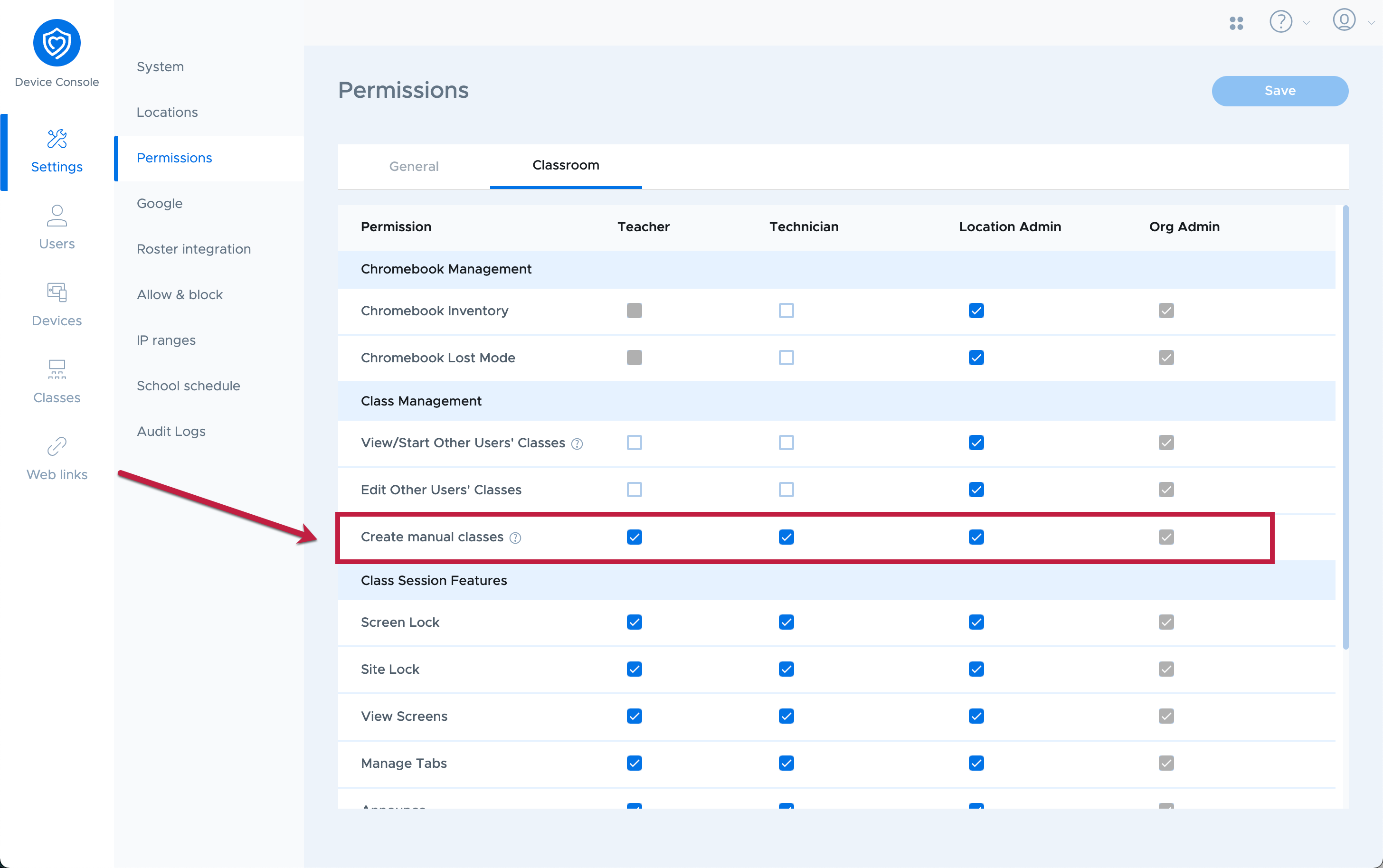 Quickly see all classes a student is enrolled in
The Student Details view now displays a list of all the classes for which the student is enrolled for quick reference.
Thanks to Joshua from Caldwell County Schools for the suggestion!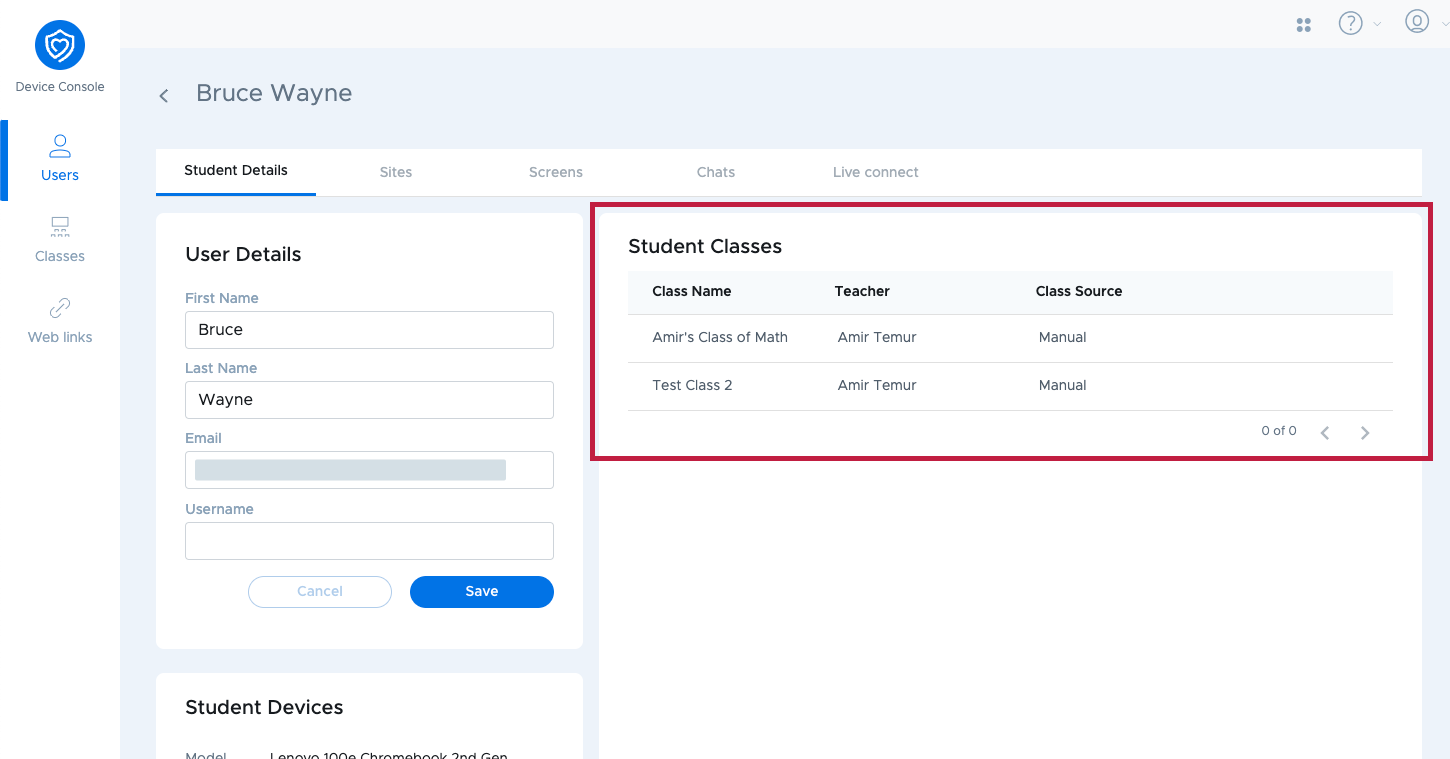 Live Connect enters Open Beta
Live Connect allows teachers to connect 1-on-1 with remote students to provide assistance using full video, audio, and screen-sharing capabilities.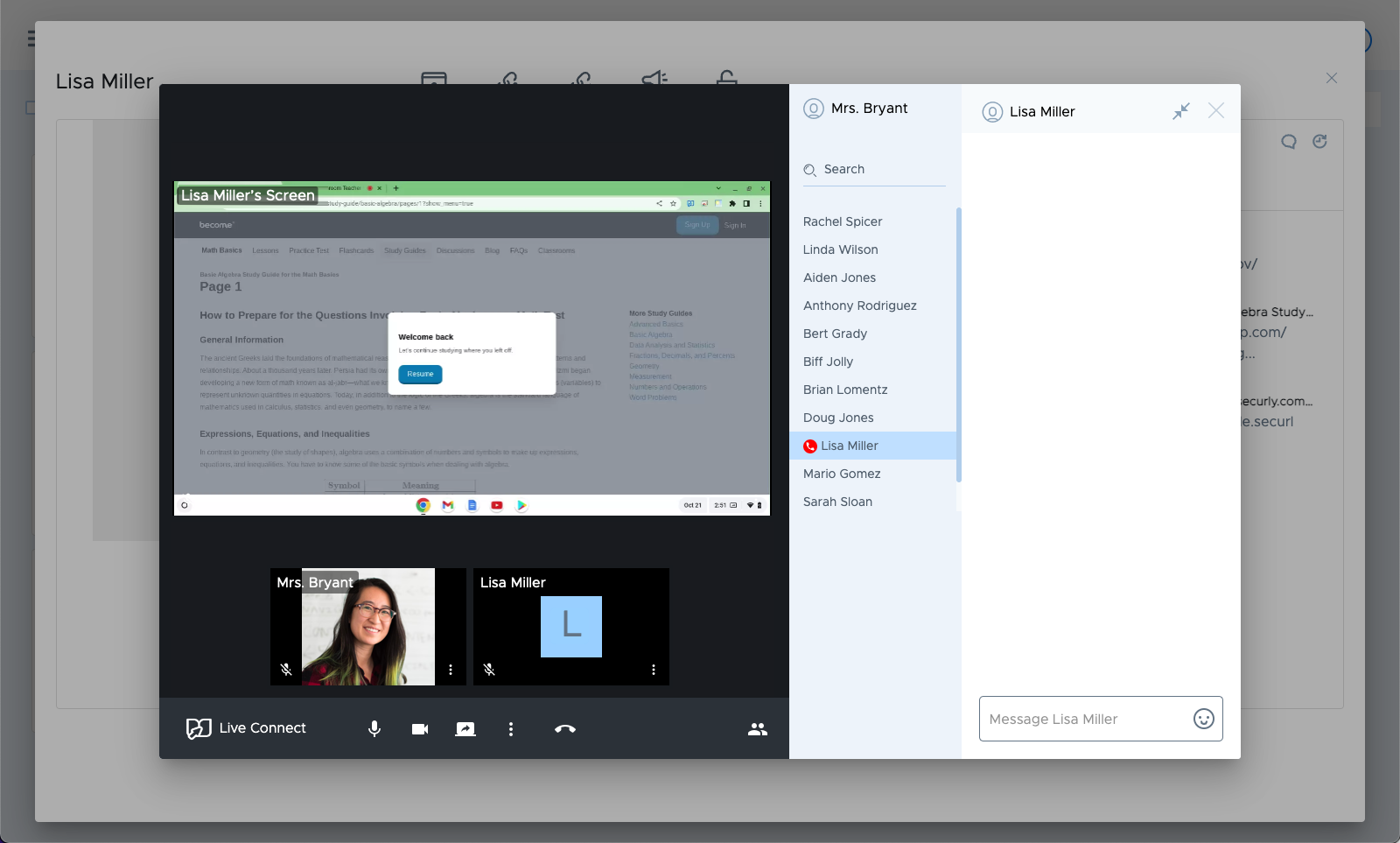 Until now, the beta was only available to select districts, but it is now open to everyone and ready to enable for your school or district! Live Connect can be enabled for any role under the Permissions submenu in Settings.

With this release, Live Connect will be made automatically enabled for all roles other than the Teacher role. To enable this for your teachers, just check the Live Connect box for Teachers in Permissions.

To learn more about Live Connect, see this article.