Yes, if you are a Securly Filter and Securly Aware user, you can view Filter activities in your Aware activity feed. While Filter activities are not flagged/suspicious activities, they are important in providing admins an understanding of the timeline of events surrounding a flagged event.
Such Filter activities can be viewed by clicking the "Analyze activity" button for an event in the Aware activity feed.

This will open up a view with all flagged activities for that student in the given time frame. Wherever the timestamp fits, Filter events will be displayed.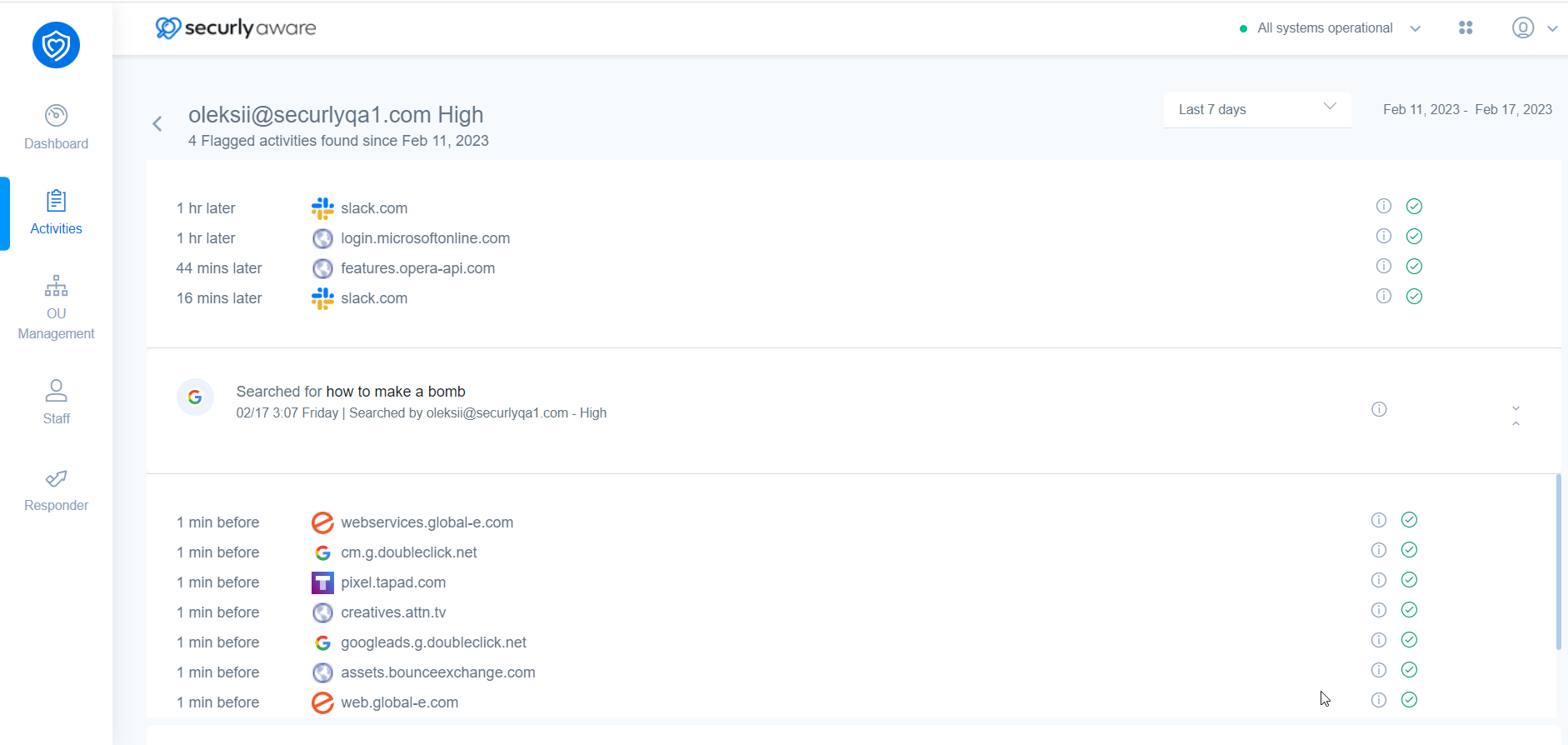 This view is available to admins as well as staff assigned to faculty groups.