A new update for Securly Aware releases in mid-February 2023 This update includes four major upgrades for Aware. Let's dive into each one!
Aware Dashboard for Staff
This update gives staff members (like school principals) the ability to use the Aware Dashboard to visualize student data within the OUs or Security Groups they are responsible for, bringing the power of the Aware Dashboard to anyone who needs to monitor student wellness.
The information available to each user on the Aware Dashboard is controlled by the permissions assigned to the staff member through the Staff menu. Staff members will see an info tooltip letting them know that the information they see on the dashboard only pertains to the OUs/Security Groups they are assigned to.
Additional context in the Aware Activity feed (For Filter users)
Normally, admins would have to jump between Filter and Aware to properly understand the timeline of events when analyzing a student's activity. With this update, the process is much easier, allowing admins to investigate concerning student behavior much faster.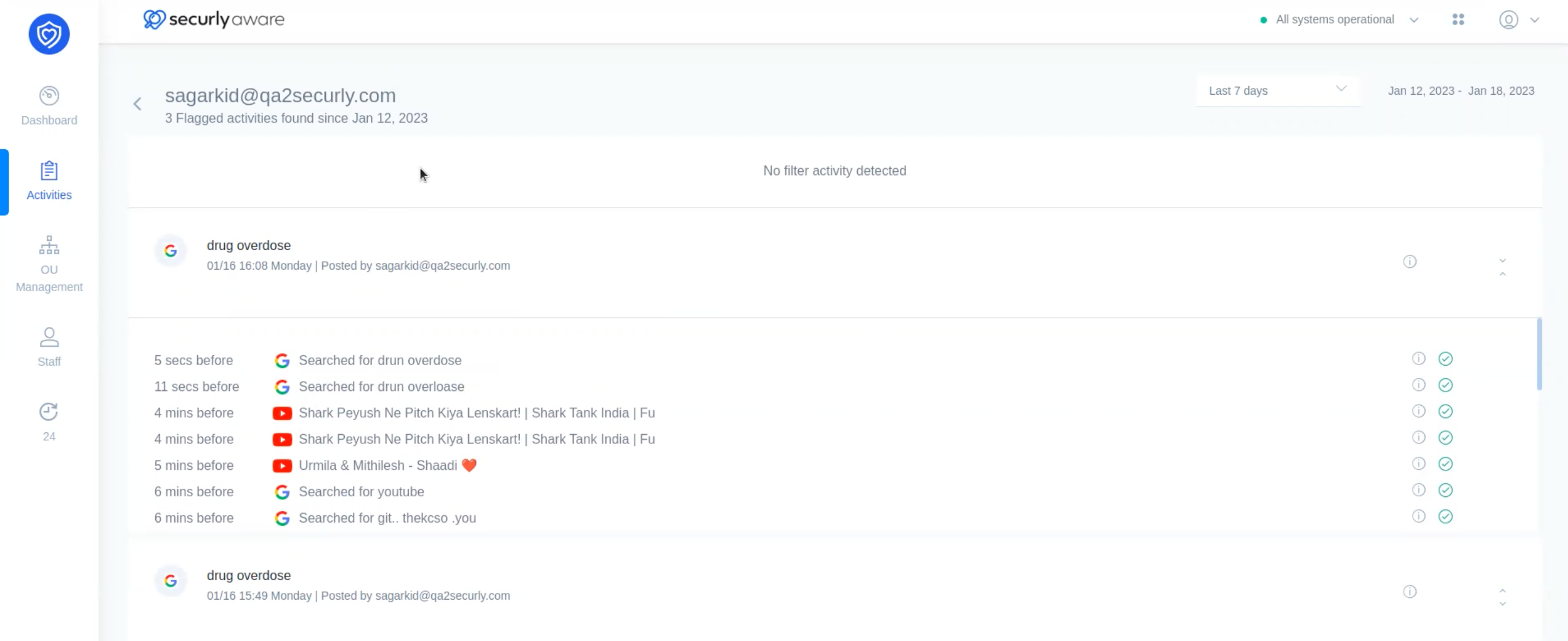 In Aware, click the "Analyze activity" icon next to any flagged activity to view all activity for that student in the selected time period, with scrollable sections between each flagged activity entry that show non-flagged activity captured by Filter.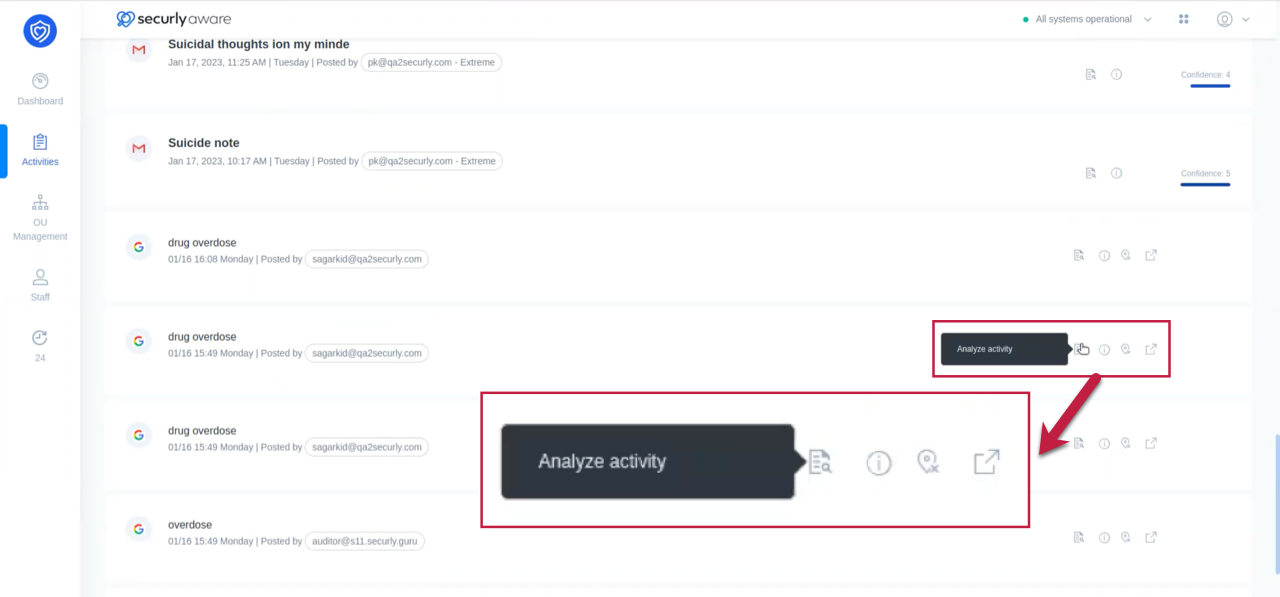 Wellness Pathways Widget
With the Wellness Pathways Widget, you can automatically present students with a customizable message containing links to mental health resources if their wellness levels decline. Using this tool, you can be there for students when they need you, and educate students about where they can turn for help, the instant they need it.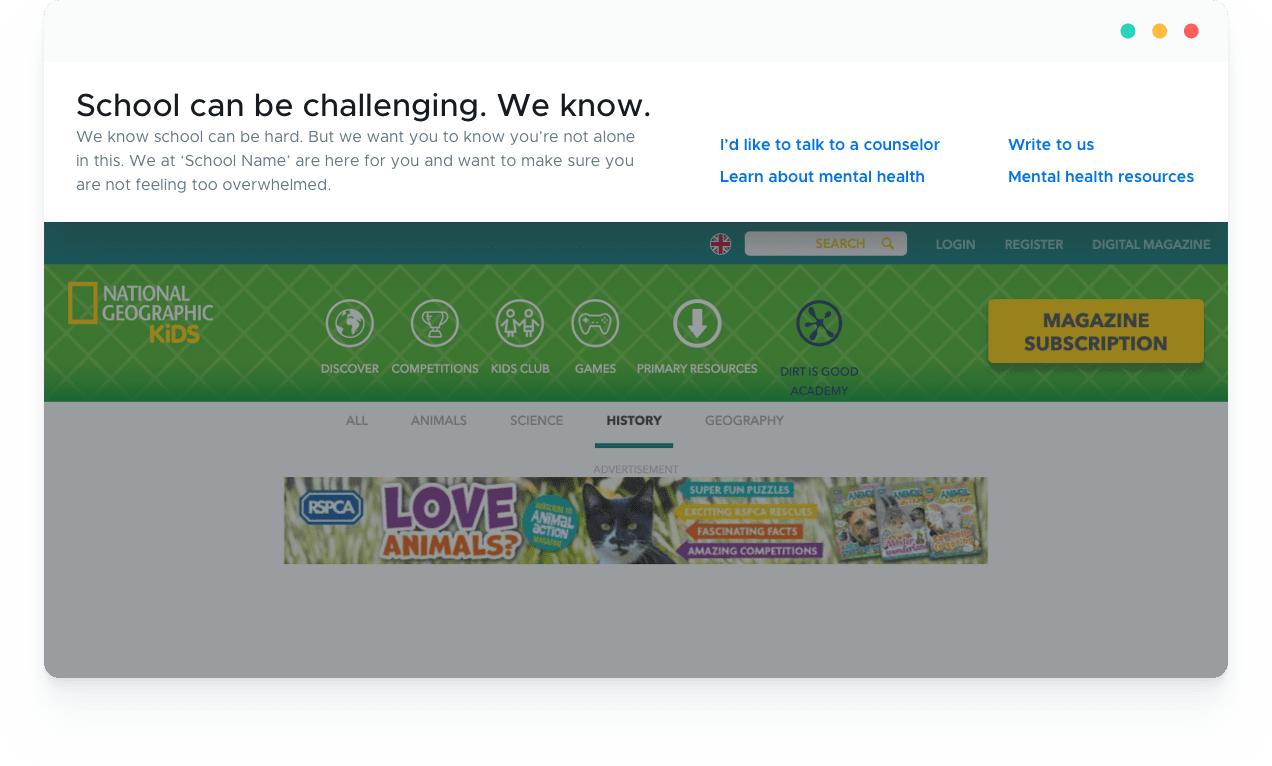 With the conclusion of the beta phase, this tool is now available to all users. You can find Wellness Pathways Widget settings in your Account Settings menu and enable it from there. For more information on the Wellness Pathways Widget, see this video.
Google Slides and Sheets Scanning (Beta)
Google Slides and Sheets scanning is coming soon to Securly Aware! We're expanding Aware's scanning capabilities even further to give you confidence that students are protected from bullying, violence, self-harm, and more in more places online than ever before.
Enhancements to nudity detection capabilities
A new nudity detection engine has been added which will not only improve nudity detection even further but also reduce false positives. The enhanced detection does not require any action on part of the user and improvements in detection will be available directly.