Version 8.8 of Securly Classroom releases February 14th, 2023.
Temporarily Allow Sites Pushed to Students in Securly Filter
For schools using Securly Filter, this new integration will ensure that sites pushed to students through Push URL and Site Lock will not be blocked by Filter. When a site is pushed, Classroom will create a Temporary Allow in Securly Filter for the selected site or sites for the students in the current class. This Temporary Allow rule will last for the duration of the class. Note that if a site is added to the Organization Block List in Classroom, it will still be blocked.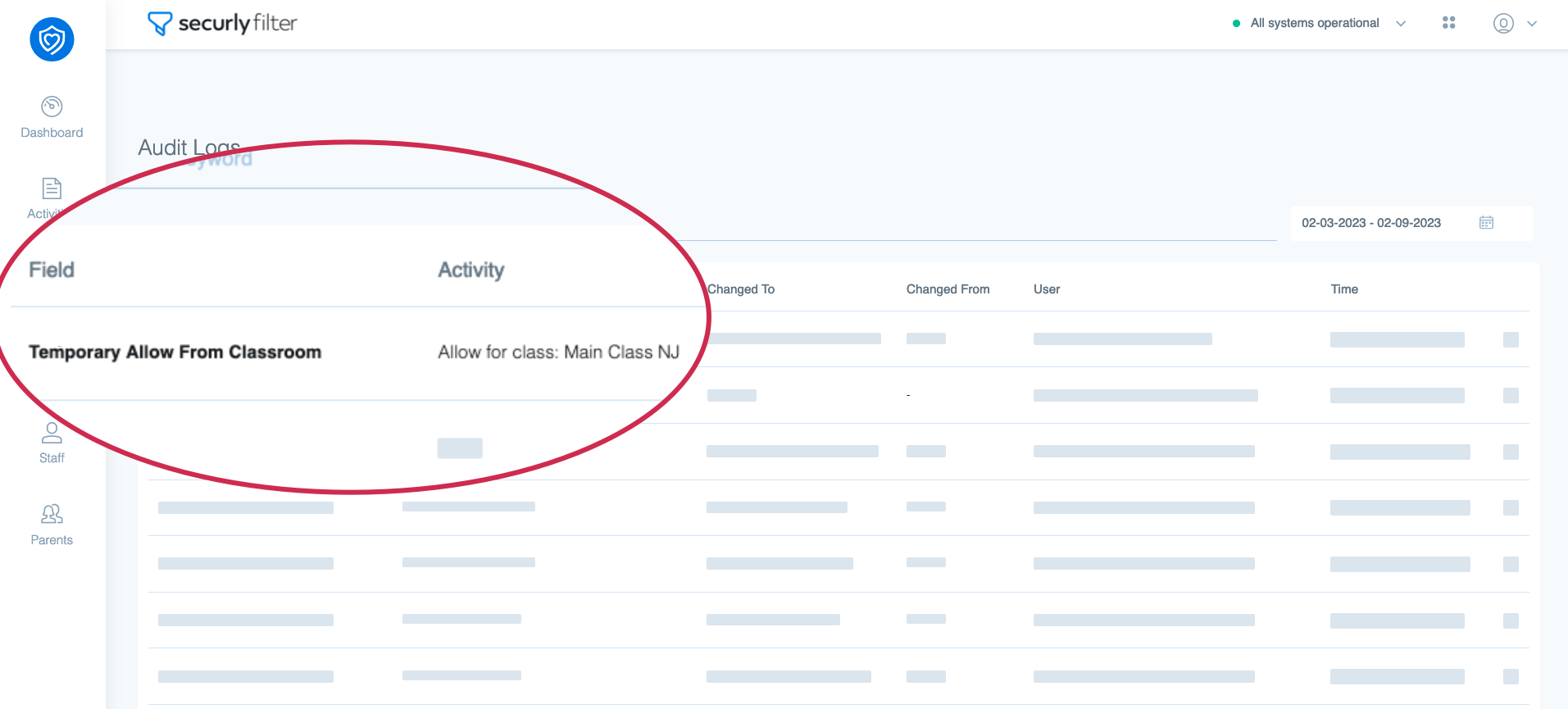 To enable this integration, go to Settings, choose System, then check the "Automatically unblock URLs in Filter" box.
Save and Reuse Announcements
Teachers can now see a list of previously sent announcements, and save announcements for future reuse. Sending an announcement can now be done in just a few clicks!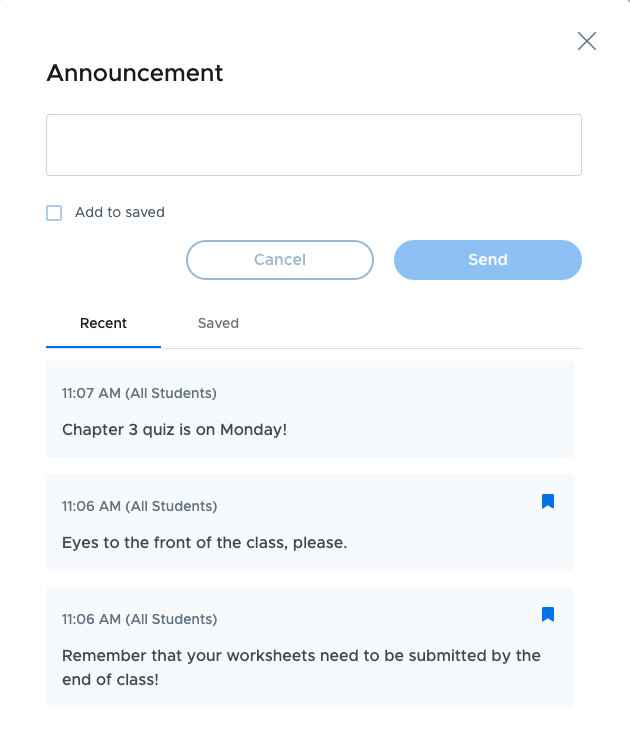 In the Announcement sidebar, you'll now see two lists. "Recent" shows your 10 most recently sent announcements, while the "Saved" list shows announcements that have been saved for future reuse. You can click an announcement in either list to paste the contents into the Announcement text field, then simply edit the text if desired and hit Send.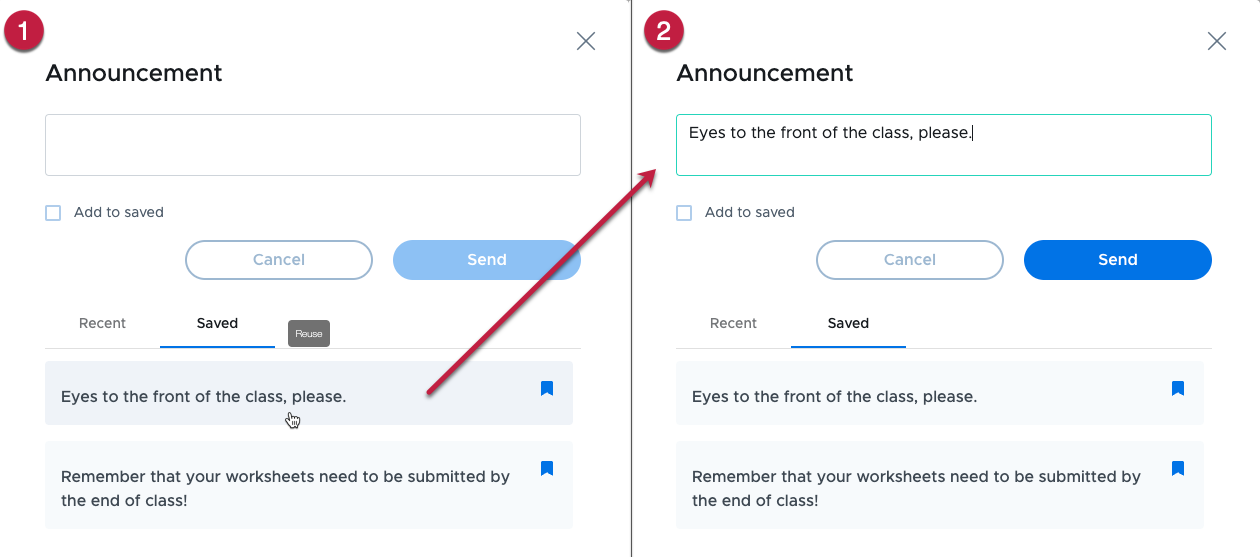 Live Connect Session History
Live Connect is a new feature that allows teachers to initiate 1-on-1 video calls with students within Classroom. Live Connect session history is now saved in two places: Class Session History, and Student History.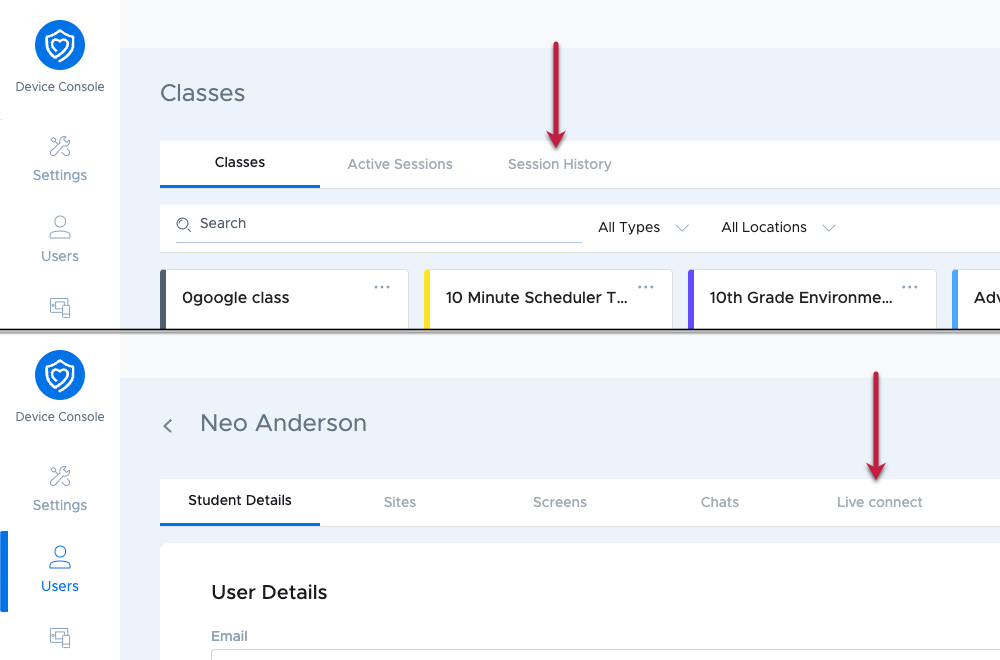 In these places, you'll be able to see when Live Connect sessions started, ended, and how long they lasted. Video recording of Live Connect sessions is not part of this update.

For more information on how you can join the Live Connect Beta, see this article.