Install the certificate
1. Navigate here to set up a new Configuration Profile for iOS/iPadOS
2. Click +Create Profile > Profile Type: Templates > Trust Certificate > Create
3. Name the policy "Securly Certificate" and click Next
4. Upload the Securly Certificate found here.

5. Add proper user/group assignments > Click Next



6. Click Create to finish.
Install SmartPAC
1. Navigate here to set up a new Configuration Profile for iOS/iPadOS
2. Click +Create Profile > Profile Type: Settings Catalog > Create
3. Name the policy "Securly SmartPAC" and click Next
4. Click +Add settings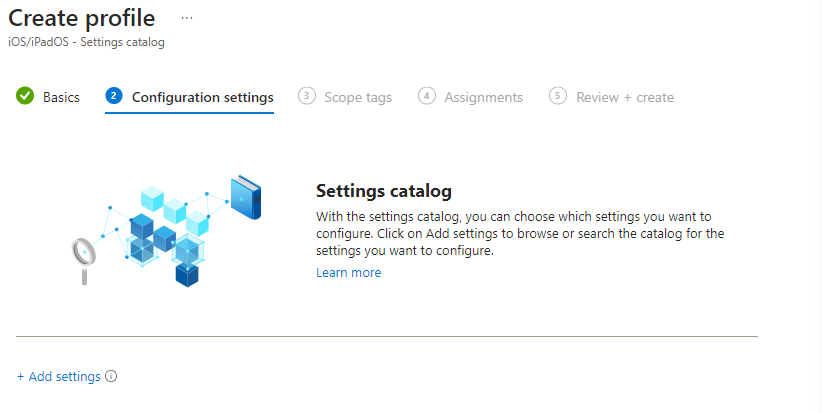 5. Choose Proxies > Global HTTP Proxy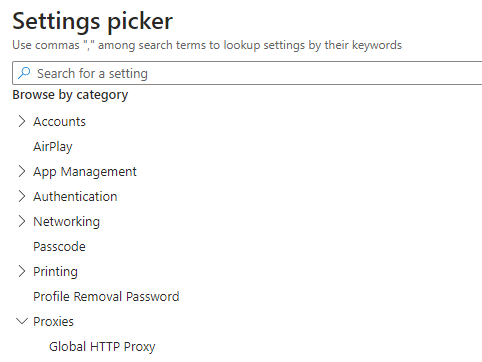 6. Change the Proxy Type to Auto and enter your custom SmartPAC URL into the Proxy PAC URL box.



7. Add Scope tags and the proper user/group/device assignments.
8. Click Create to finish.