Overview
As a teacher, campus administrator, or district administrator, you have the ability to create custom classes in Rhithm even if they don't exist in your school's rostering service.
❗ Only teachers and students can be added to classes, and administrators can create classes on behalf of teachers. If an administrator would like to see a custom subset of users in their account, we recommend creating groups.
---
Creating a new class
While logged into Rhithm, click "Settings" from the left-hand menu, then click "+ Create Custom Class" in the top-right corner.

From the pop-up window, you can give the class a name and add students/teachers from their respective tabs. Click "Save" in the bottom-right corner to confirm the changes.
Teachers can only create custom classes for themselves

District administrators will first need to select the school at which they'd like to create a class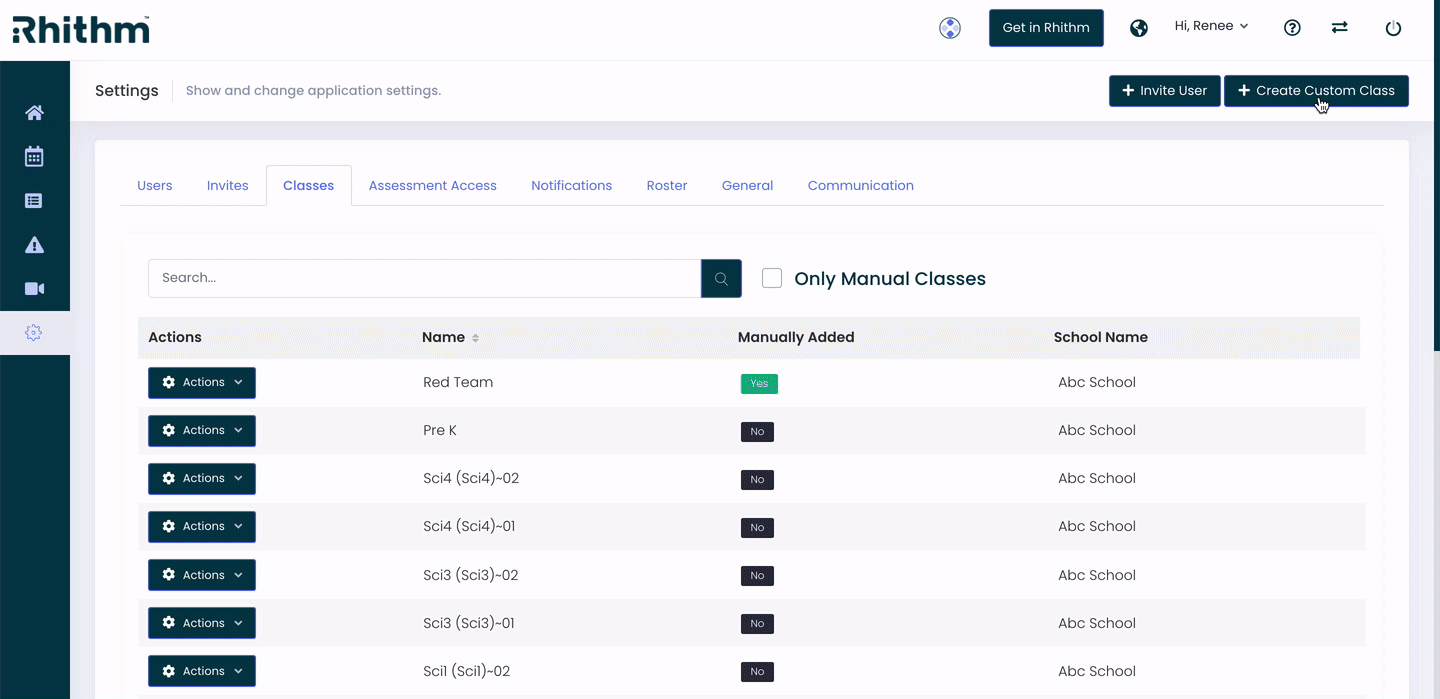 💡 Tip! Multiple teachers can be added to a single class, which can be helpful for granting co-teachers, aides, or teaching assistants access to their students.
---
Interacting with a class
Once a class is created, teachers will be able to get the class in Rhithm, as well as view data for the class in their Entity List.
Classes can be edited or deleted at any time by going to Settings > Classes then clicking "Actions" next to the class you'd like to adjust.