Overview
The Rhithm dashboard allows teachers and administrators to view assessment data and notes for students and other groups at their schools. The sections below take an in-depth look into the different features on the dashboard.
---
Navigating the Entity List
Depending on your role, you can browse assessment data for students, classes, or other groups in Rhithm.
Click on an individual or group to view their data in the Rhithm Trends section to the right. When viewing a class, group, or school, you can expand the list to view all correlating users.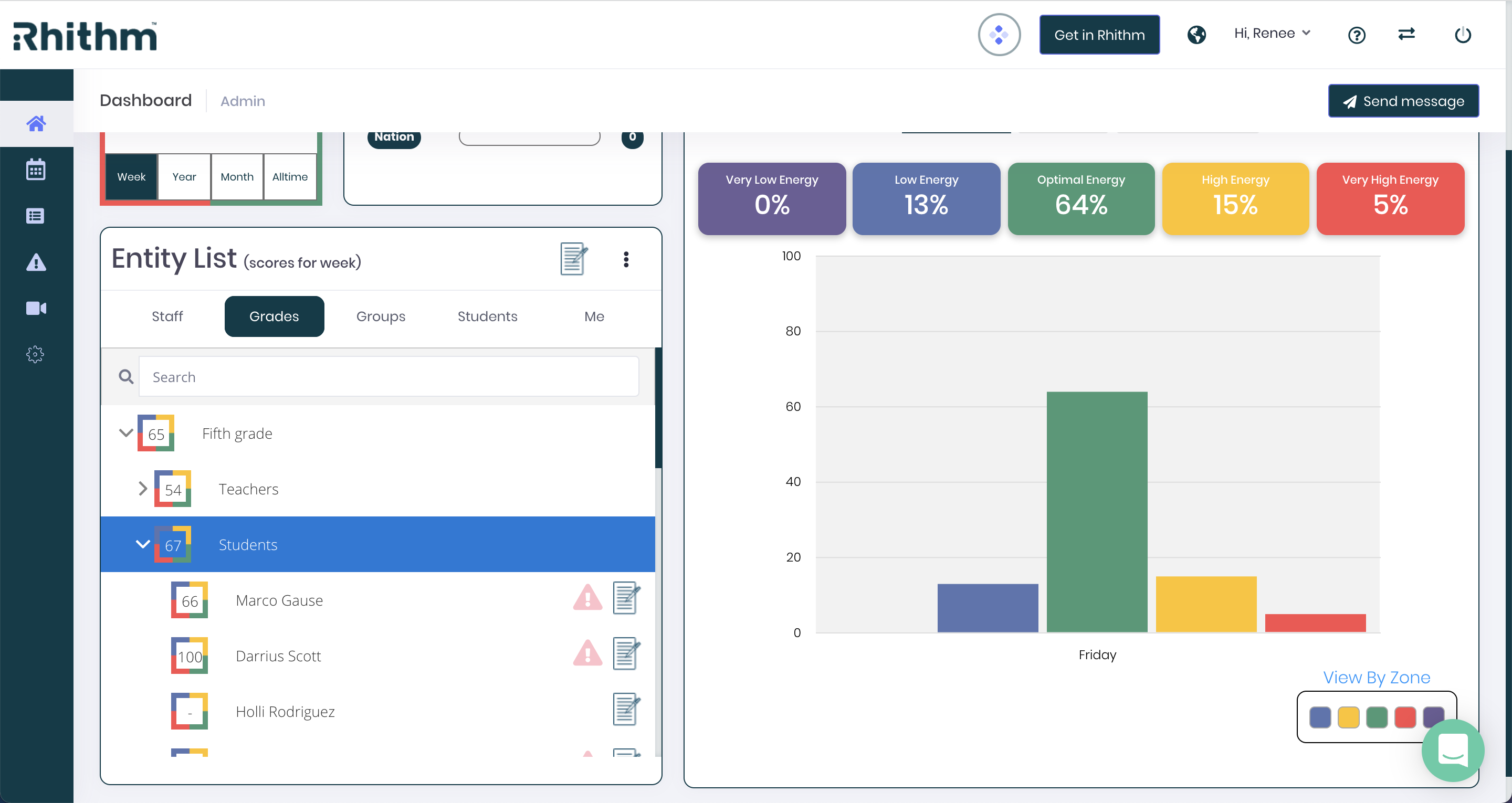 If a student has a red exclamation point icon next to them, this means that one or more of their assessment responses triggered a Risk Alert. Click on this icon to view the risk alert in more detail. More information on Risk Alerts is available here.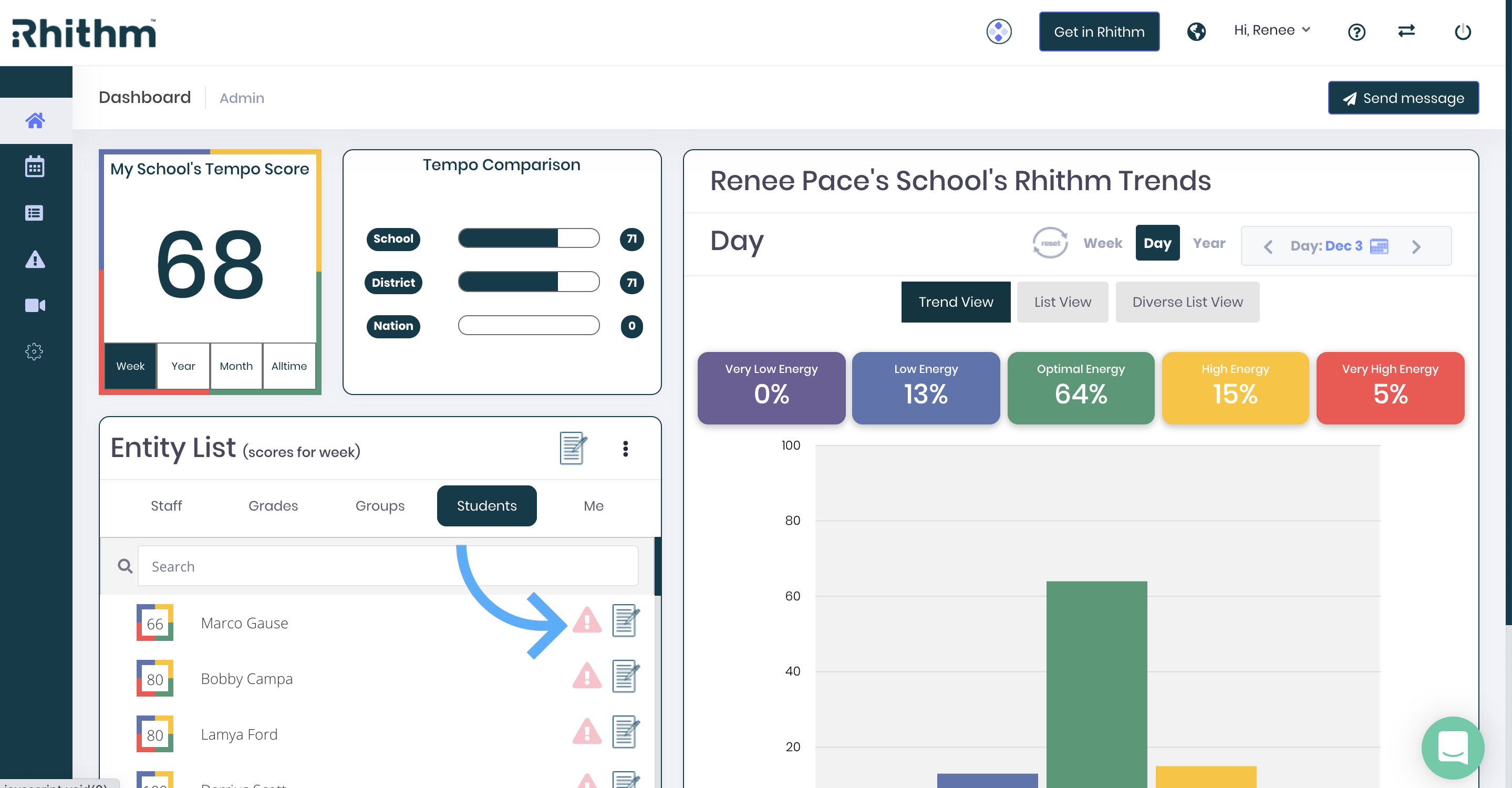 💡 Tip: Teachers can right-click (CTRL + Click on Mac) to hide a class that they do not wish to appear on their entity list.
---
Trend view
Trend view shows a graph of averaged responses organized by day, week, or year. Click the date filters in the top-right corner to adjust the date range of the assessment responses shown.
Hovering over one of the frequency bars shown on the graph will show a breakdown of which emojis were selected in this frequency zone.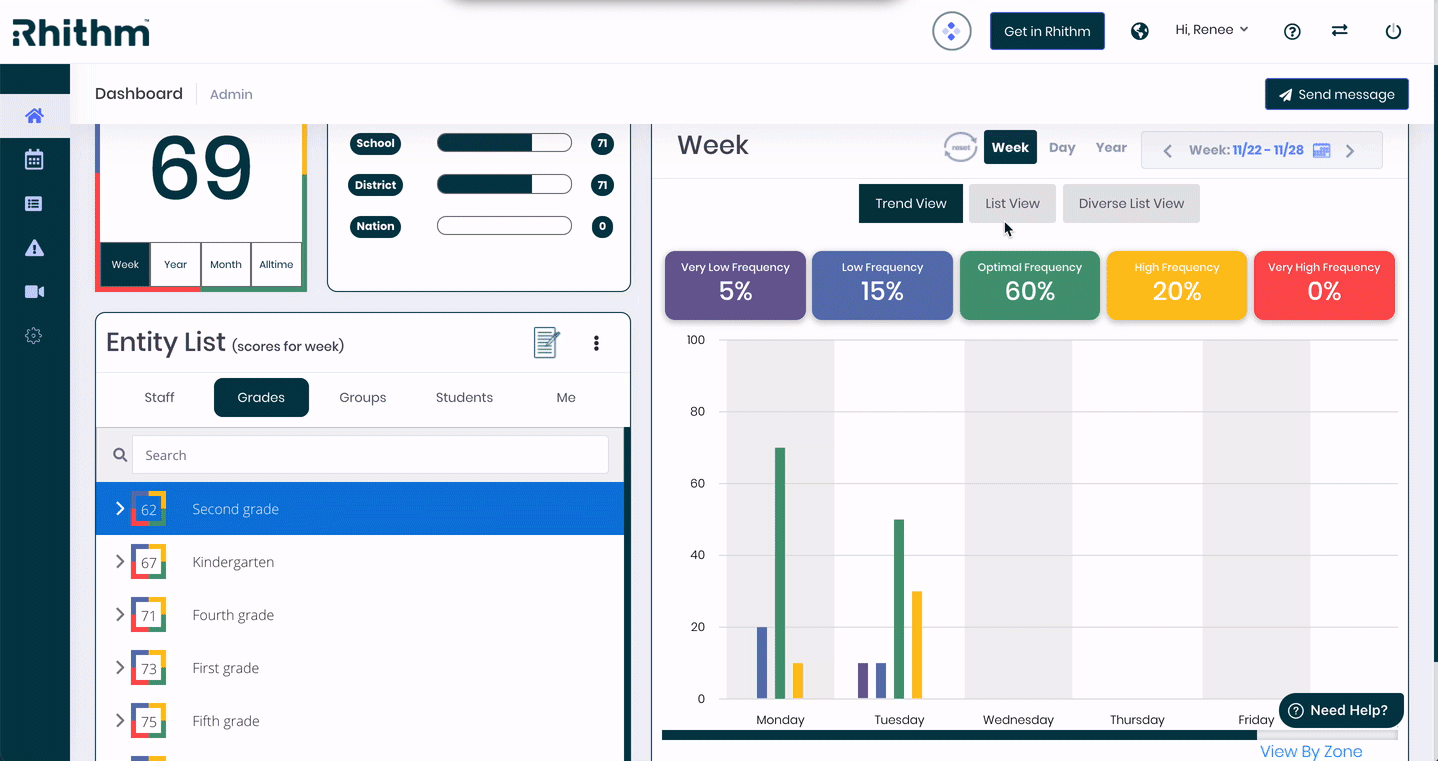 ---
List view
List view provides more granular details about which responses were selected while completing assessments. Each column represents a different question in the assessment, and responses are color-coded based on which frequency zone they fall into.
Filtering responses
Click "Filter" to sort responses based off the following options:
Date completed, first name, or last name

Whether the communication contains a note or comment

If the answers contain a specific response

Use the "Categories" list to check off various response options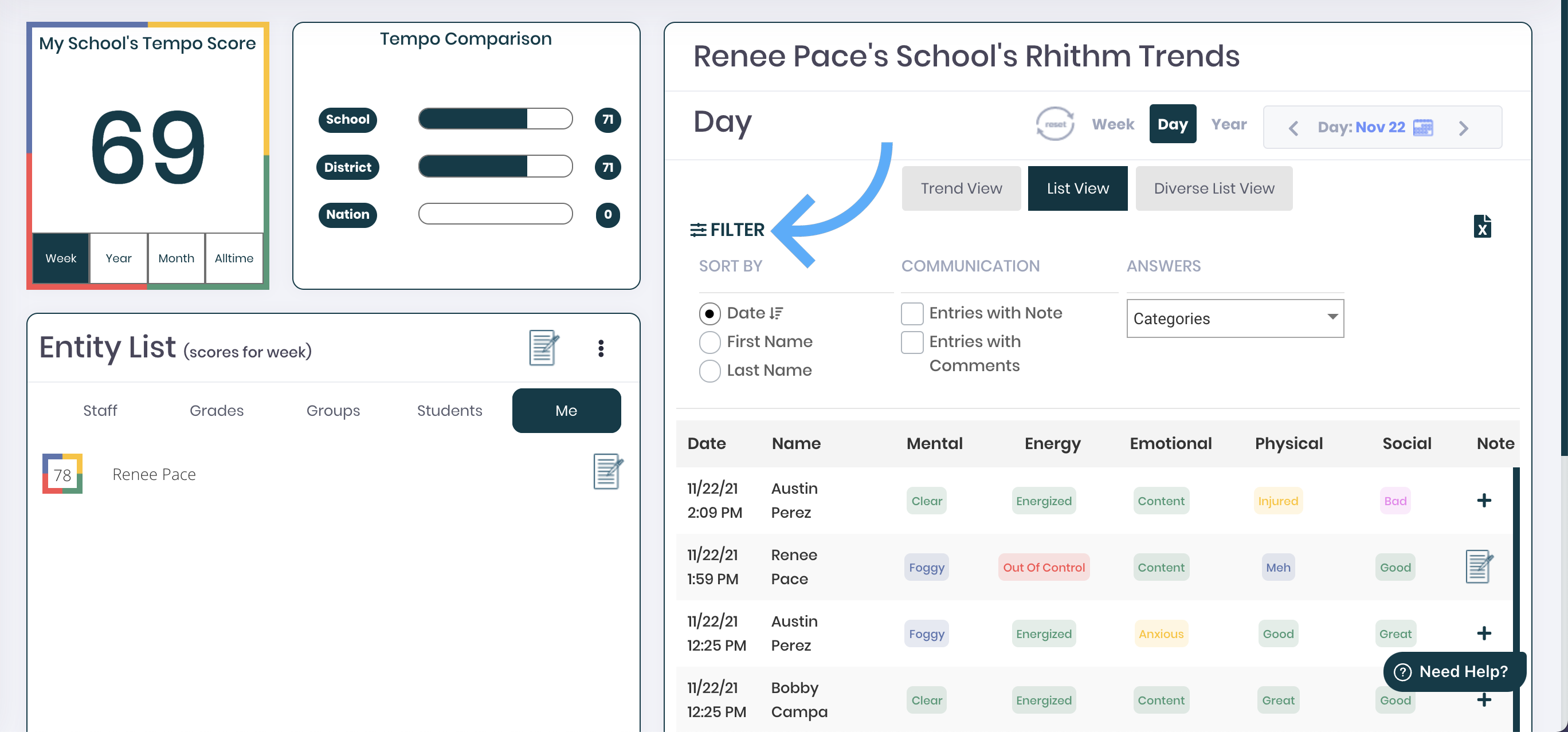 ---
View student notes
There are a few places you can view notes that were entered while completing an assessment.
To view a list of all notes that someone left across all assessments, click the pen and paper icon next to their name in the Entity List.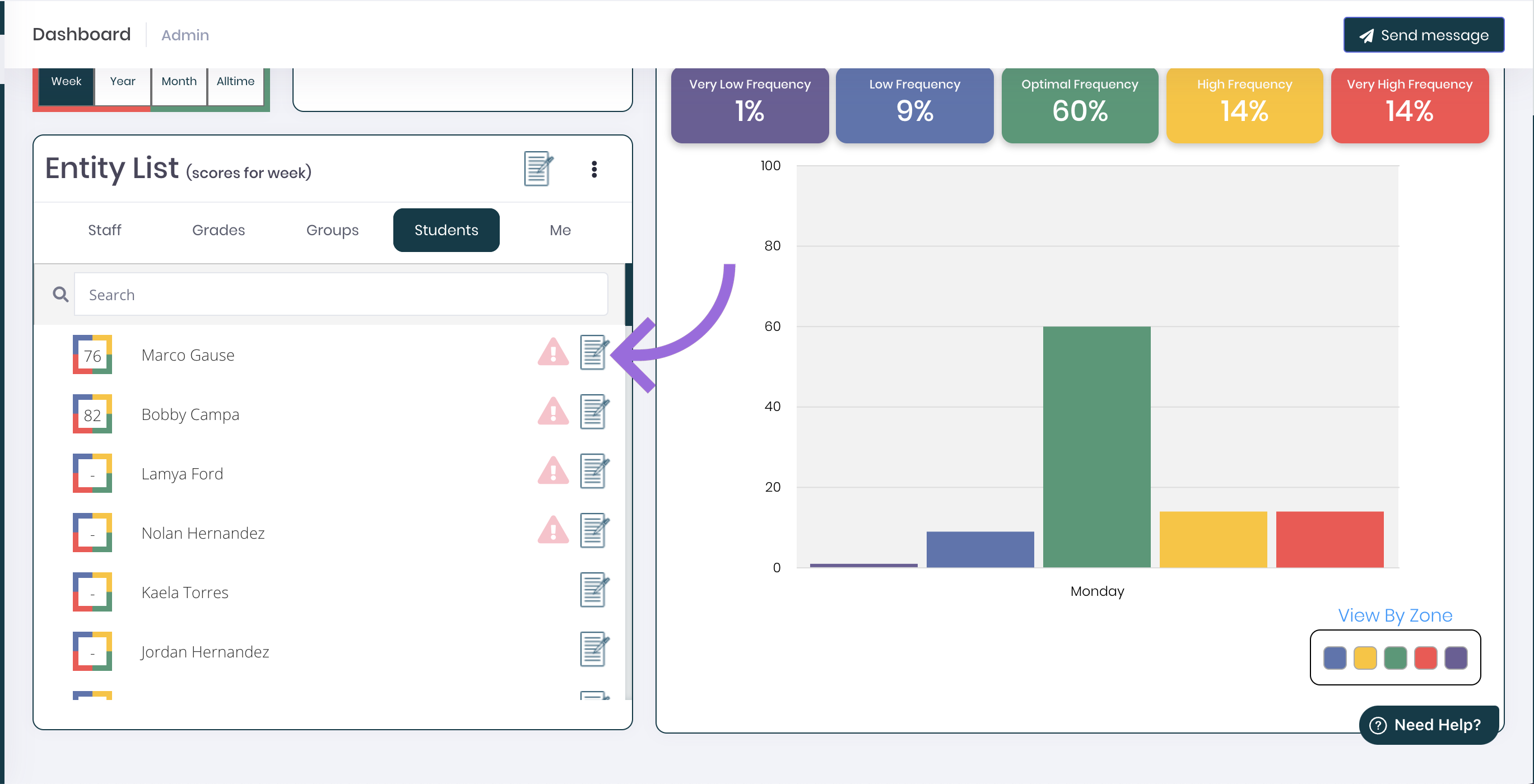 You'll see the date that this note was added, as well as the assessment response associated with this note.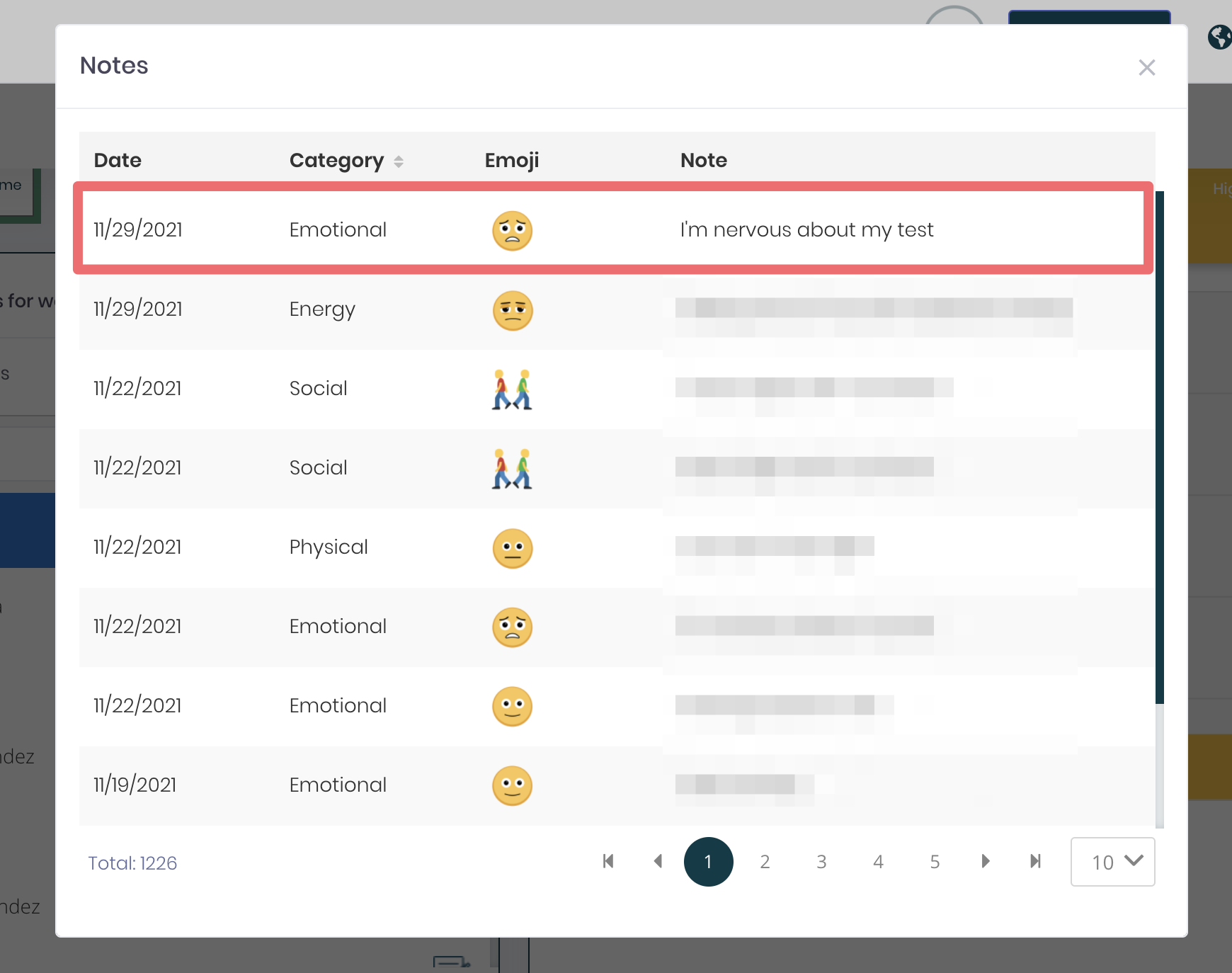 You can also view notes while browsing List view by clicking the pen and paper icon next to a student's assessment results. This icon will only appear if a note was left while completing the assessment.