Overview
After an assessment has been completed in Rhithm, teachers and administrators can leave comments to communicate in-app with the user who completed the assessment.
Note: It's possible for district or campus-level administrators to restrict access to communication in Rhithm. If you do not see this option, we recommend reaching out to your Rhithm administrator at your school.
---
Leaving comments on an assessment
From your dashboard, find the student or staff member in your Entity List that you'd like to communicate with, then switch to "List View". Clicking the "+" icon in the "Note" column next to their completed assessment will open a communication window.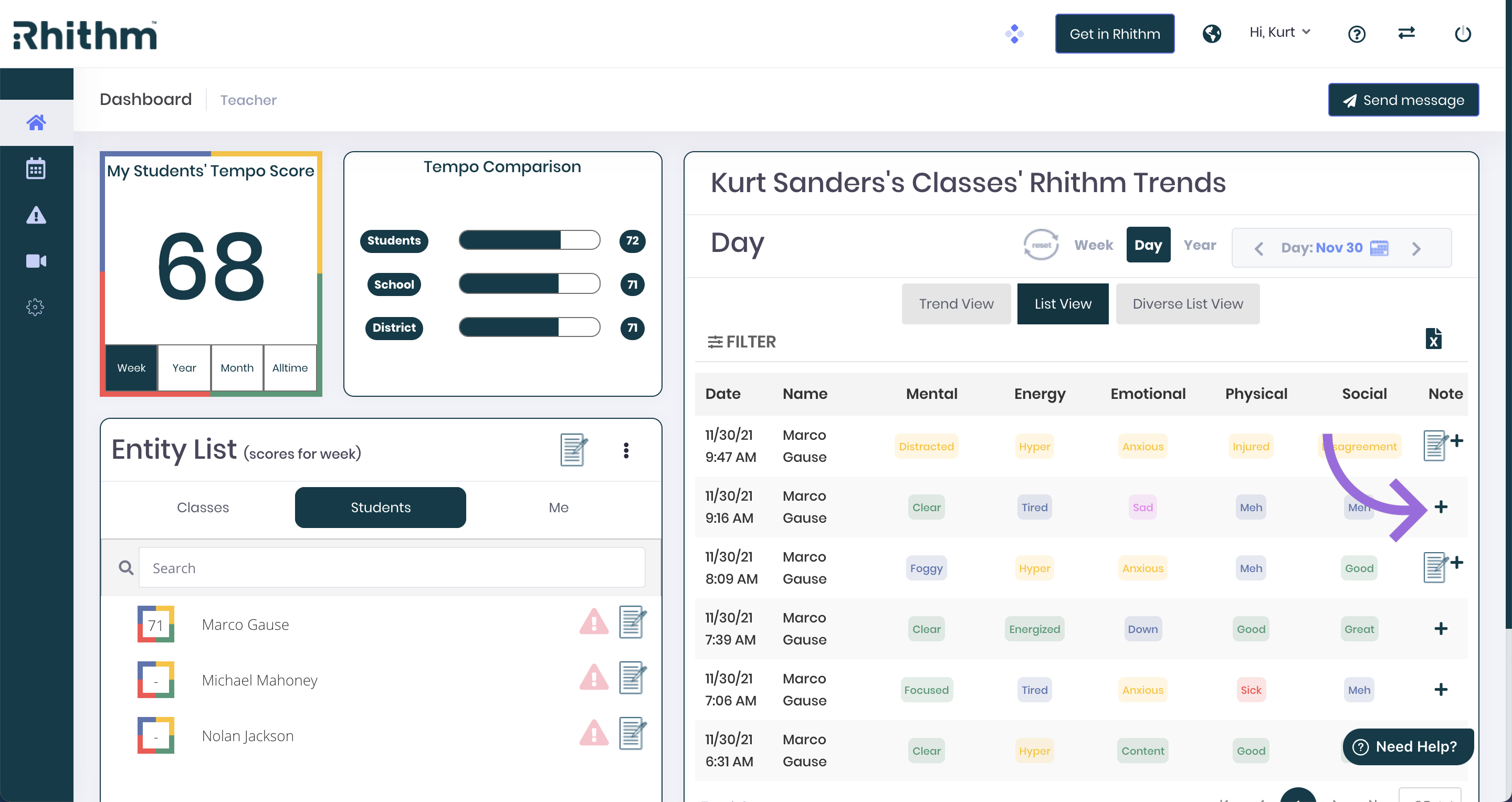 From here, you'll be able to see all other users who will see this communication in the top-right corner of the window. Hover over their initial (or the ellipse) to view expanded information.
Enter the comment you'd like to leave in the text box, then click the "send" icon to add your comment.

Assessments that contain a comment will show a speech bubble icon instead of a "+" icon.

Receiving a comment
When a student or staff member receives a comment, they will get a notification at the top of their screen. Clicking the notification icon will show all comments, after which they can expand the comment and reply.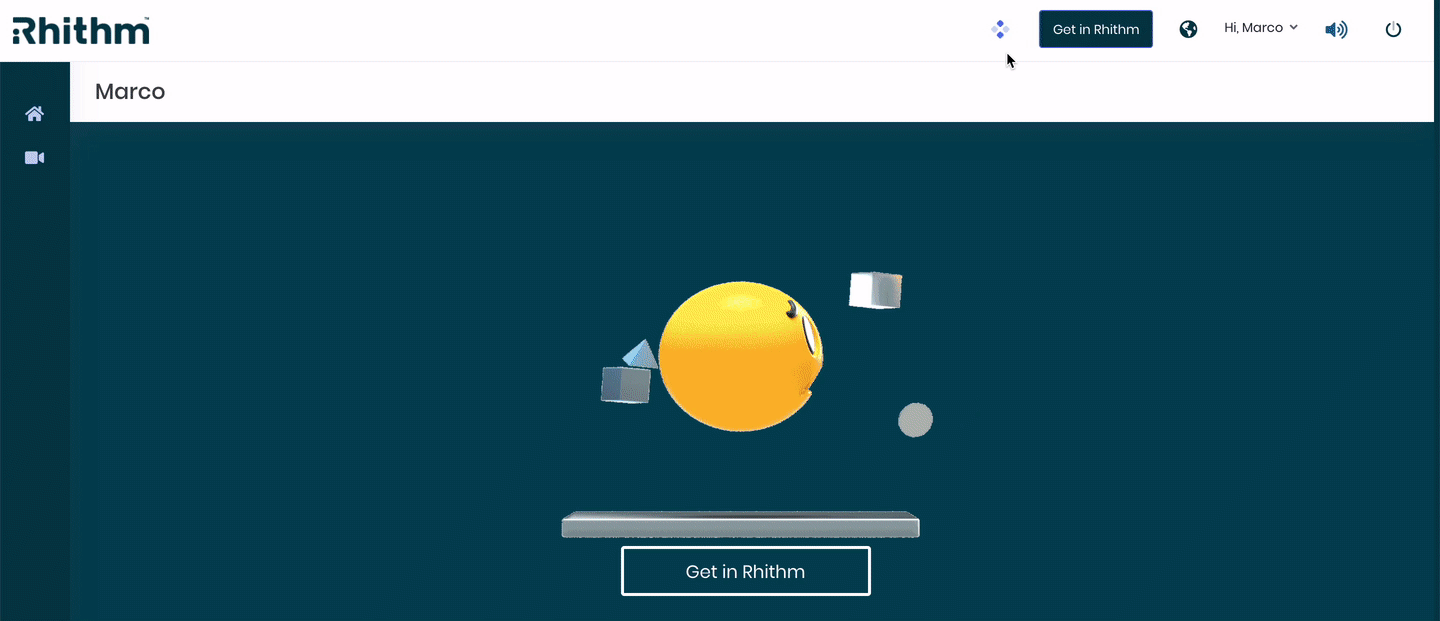 Sending a message
Teachers and administrators also have the ability to send a message independent of an assessment to another student, teacher, or administrator. To do so, click "Send message" in the top-right corner of your dashboard.
Note: Messages sent here are different than "comments" left on a check-in, as they are not able to be responded to and function more as a notification.
From here, you can enter your message and choose a method for delivery.
Click "Select" to choose the message recipients

Choose a delivery method

In-app: Sends an in-app notification within Rhithm

Email: Sends an email

Web push: Sends a web notification (cannot be responded to)

Click "Send" to send your message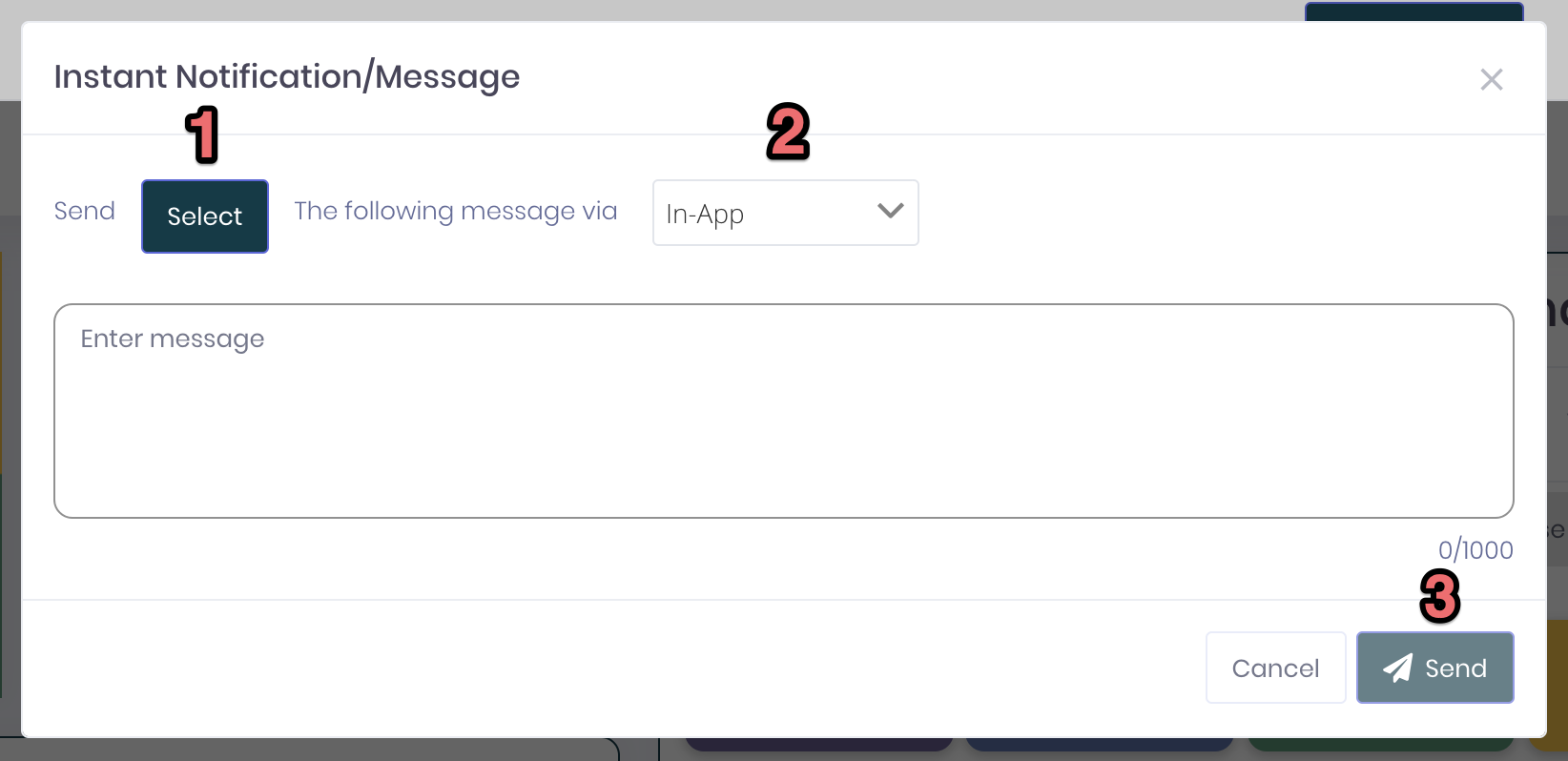 Enabling communication access
Campus administrators
If your district has enabled communication, campus administrators can specify additional permissions levels for your school. From your "Settings" menu, click the "Communication" tab.

The first checkbox allows you to turn communication on or off entirely for your school.

If communication is enabled, you can choose to allow administrators, teachers, or both to see communication for their students.
District administrators
District administrators have the ability to turn communication on or off for the entire district, as well as restrict the ability to customize these settings at the school level. From your "Settings" menu, click the "Communication" tab.

The first checkbox grants district administrators the ability to communicate with users at any school in the district.

The second checkbox allows you to turn communication on or off entirely for your district.

If communication is enabled, you can choose to allow administrators, teachers, or both to see communication for their students.

Finally, you can opt to disable a school's ability to override these settings at the school level by clicking the last checkbox and selecting which schools for which to remove this feature