Overview
From your Rhithm dashboard, you can download a spreadsheet of check-in data or a Completion Report showing how many check-ins an individual student, teacher, or admin has completed.
---
List View
You can export check-in data for the Rhithm essential (5-question) check-in by clicking "Excel Reports", then "List view" from your dashboard. This will export a spreadsheet of whichever group, grades, classes, or individual users are currently selected in the Entity List.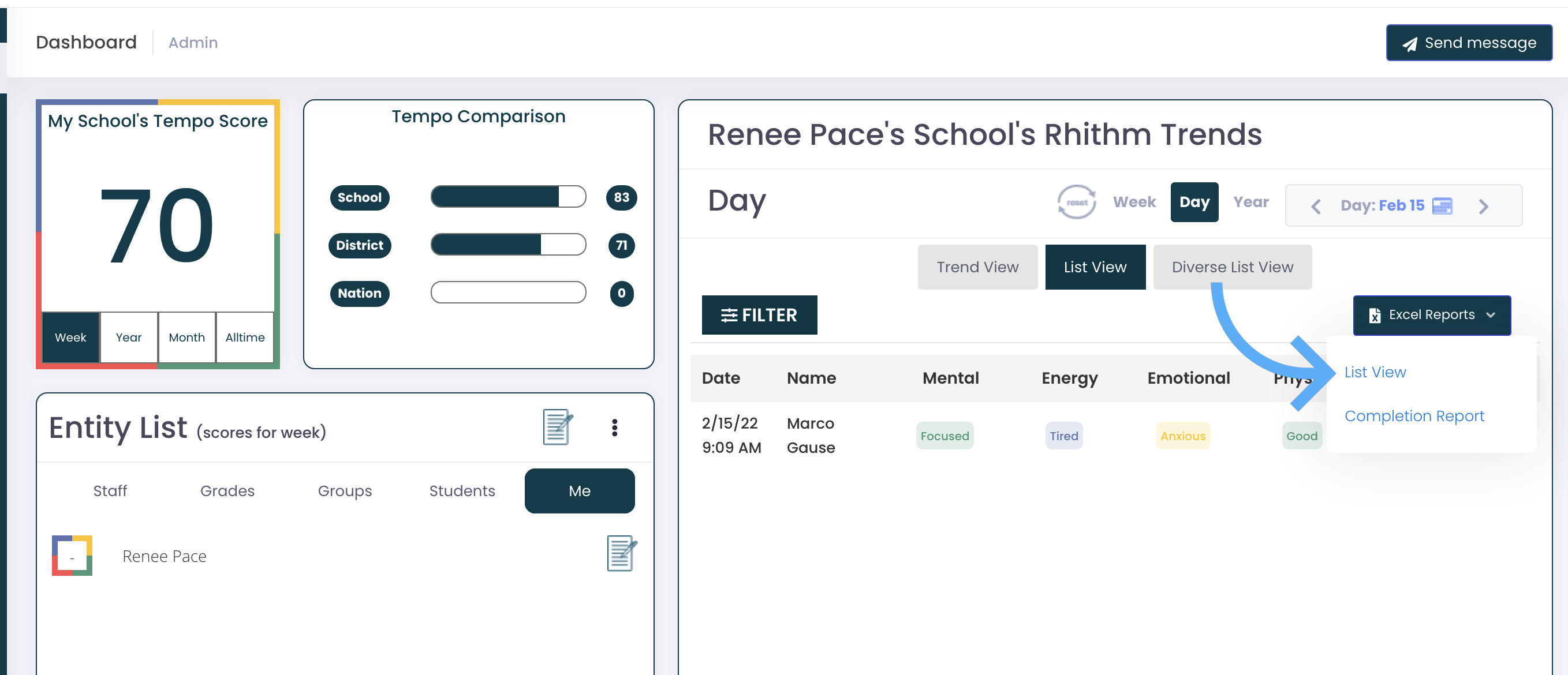 Before exporting your data, you can choose a date range, then click "Export" to download the file.
Diverse List View
In Diverse List View, you can export data for the Rhithm simplified check-in (2-questions) or any other pre-built or custom assessments your school is using. First, choose "Excel Reports", then "Diverse List View".
Next, you'll be prompted to select which assessment you'd like to export check-in data for, then select a date range.
Completion Report
You can also download Completion Reports from both List View and Diverse List View. A Completion Report gives a count of how many check-ins someone has completed in a specified time frame vs. how many check-ins they were eligible to complete.
To download a Completion Report, select a user or group of users from your Entity List, and it will populate data just for this group on the right side of your dashboard.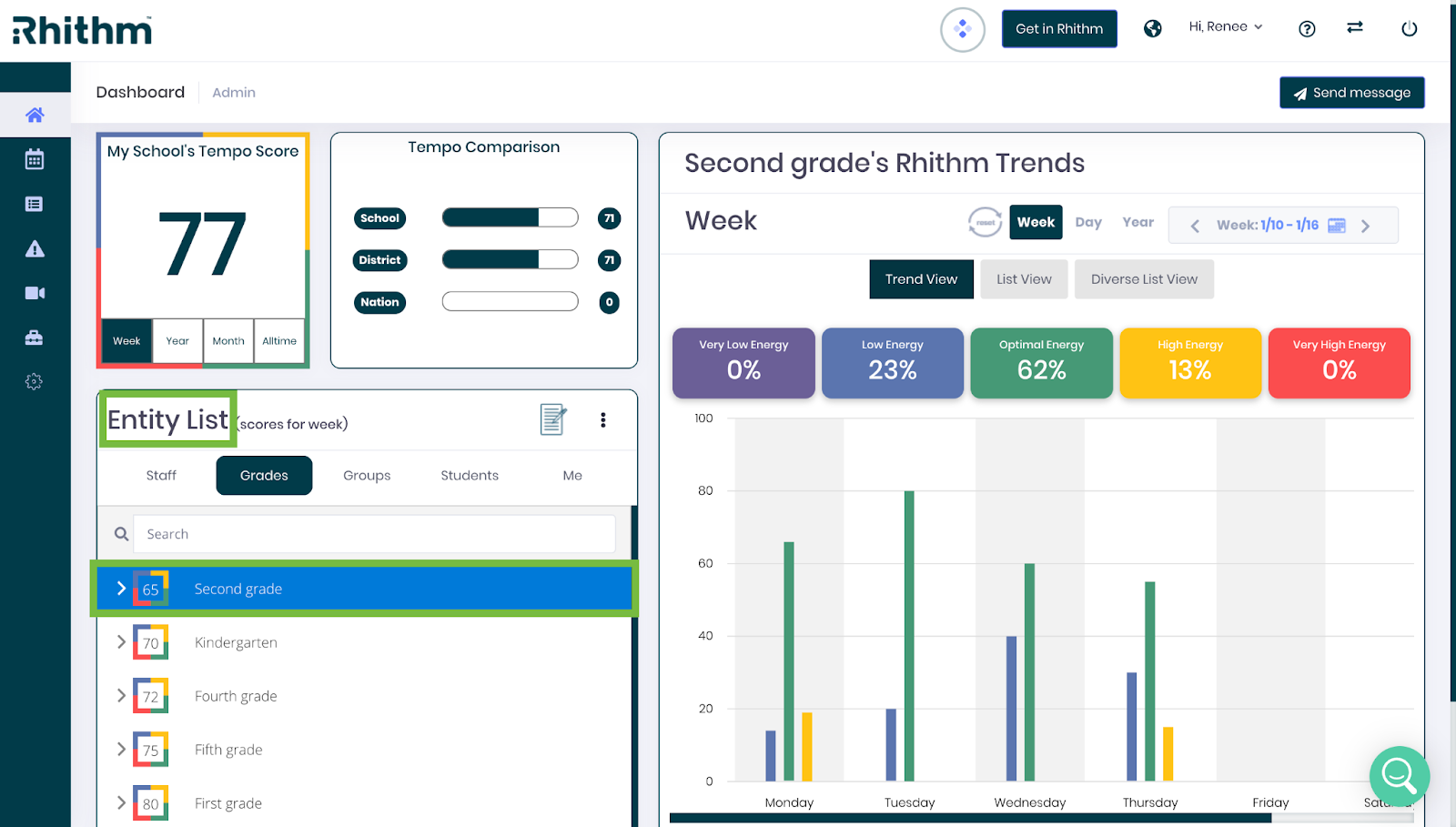 From here, select the List View to see responses for the 5-question Rhithm Essential Check-in or the Diverse List View to see responses for the 2-question Simplified Rhithm Check-in (or other Rhithm assessment.)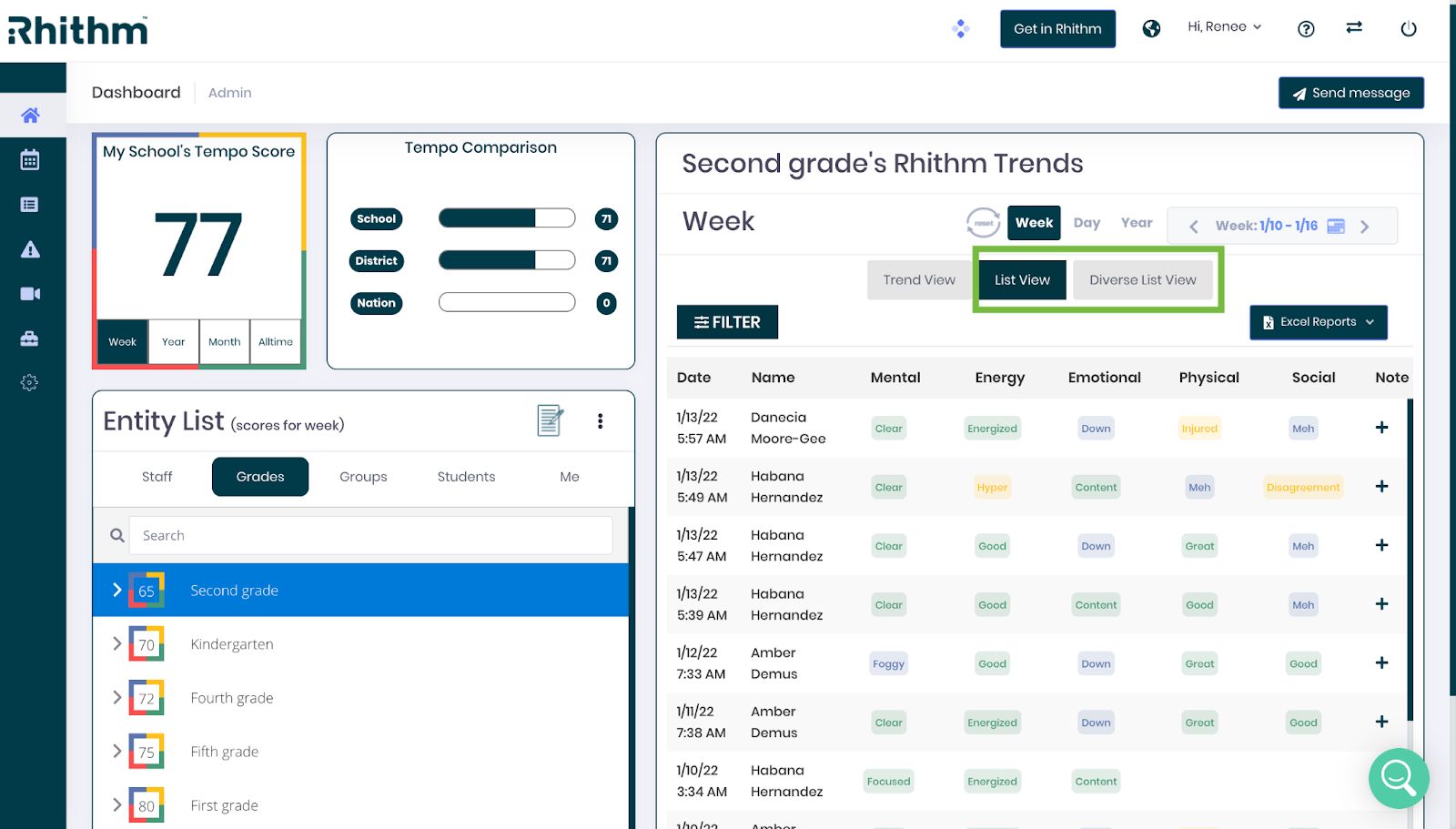 Click the Excel Reports button and select "Completion Report".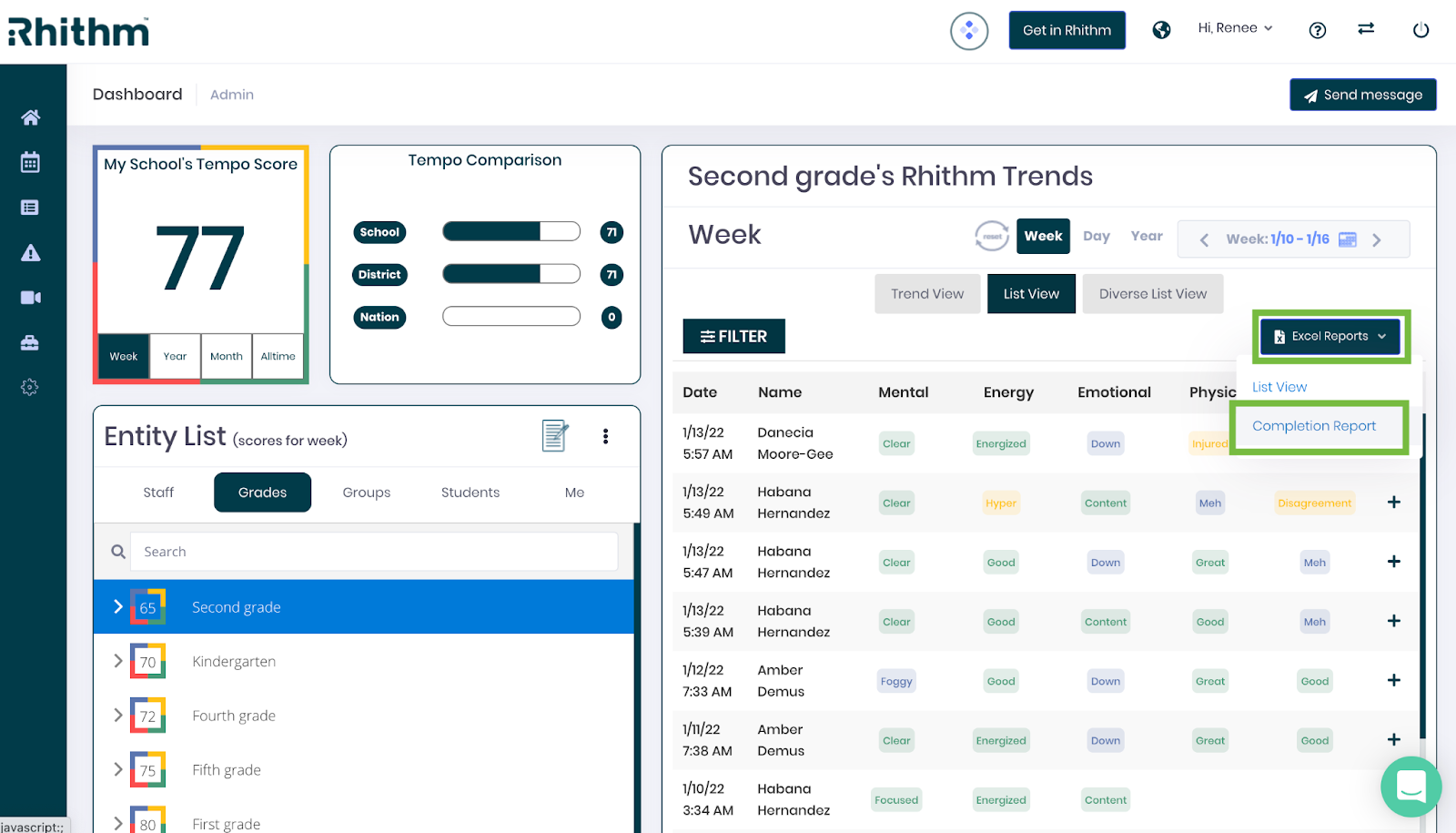 Customize the time frame by entering a Start and End Date. The report will download to your device when you click "Export".