Campus and district administrators can use Rhithm to create and administer assessments of their own.
❗Note: Custom Assessments are a part of our Hero package. For more information, please reach out to your district's Account Manager.
---
Creating an assessment
From the "Assessments" page, click +Create New Assessment in the top-right corner to get started.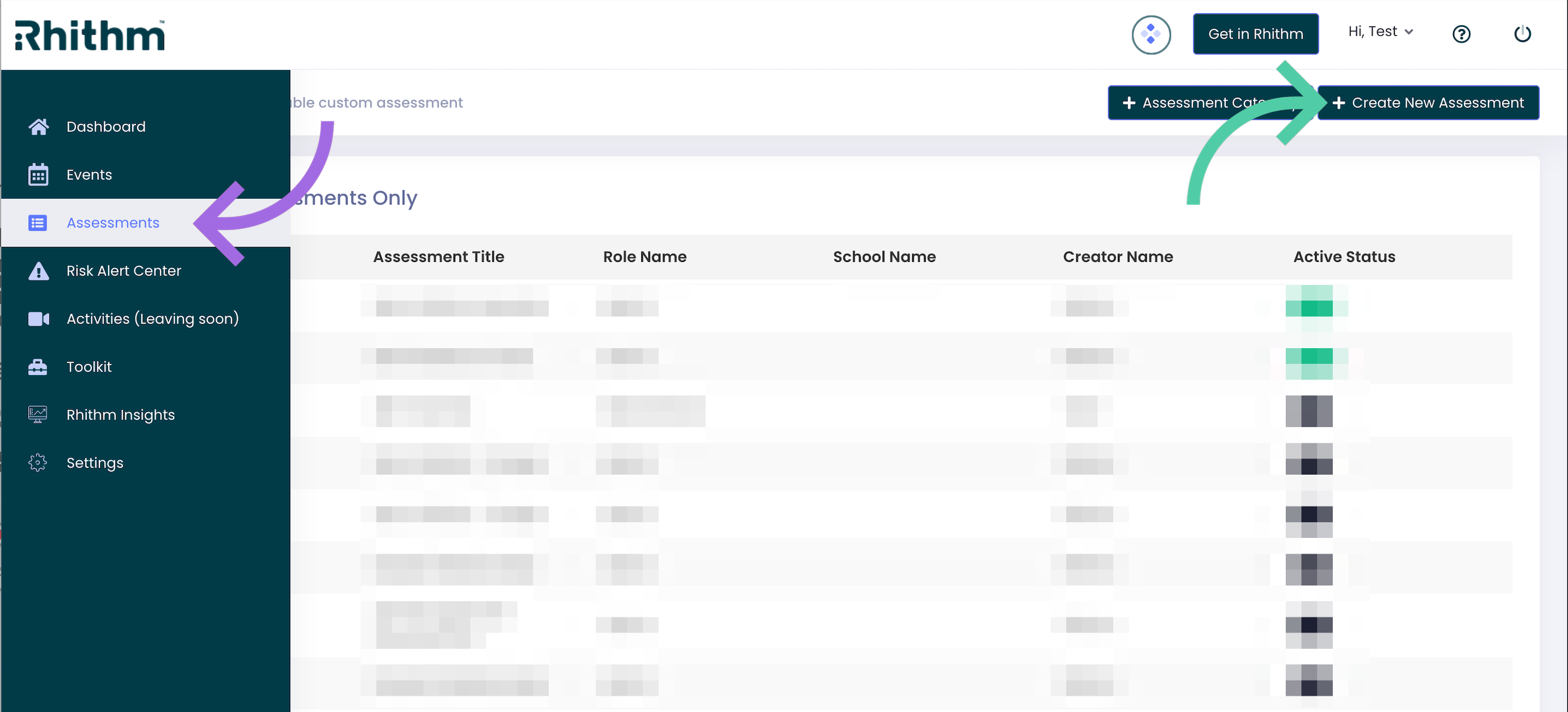 Assessment settings
The Create Assessment window allows you to specify assessment-level settings as well as add questions/answer options to your assessment. Please reference the image and key below for more information on each field.

Assessment Title: The name of the assessment. This is visible for roles designated as a "Launcher" only.

Tenant: The schools where this assessment is available. Select the checkbox next to a school to add it.

Grade Level: The grade levels for which this assessment is intended.

Attributions: List any sources for which you'd like to give credit for the assessment's content

Category: The category under which the assessment falls. This is for organizational purposes only.

Launcher Role: The role types (teacher or admin) that can initiate this assessment. District Administrators are included by default.

Designed for Role: The role types (student, teacher, admin) that are intended to participate in this assessment.

Allow Comment: Check this box if you'd like comments to be allowed when answering. The text box dictates the placeholder text that will appear.

Default for: Use this option to make this assessment the default for certain schools, grades, or other groups.

The default assessment is what appears when a user chooses "Get Myself in Rhithm"
---
Questions and answer settings
Once you've specified the assessment's settings, reference the image and key below to populate the questions and answer options that will appear in your assessment.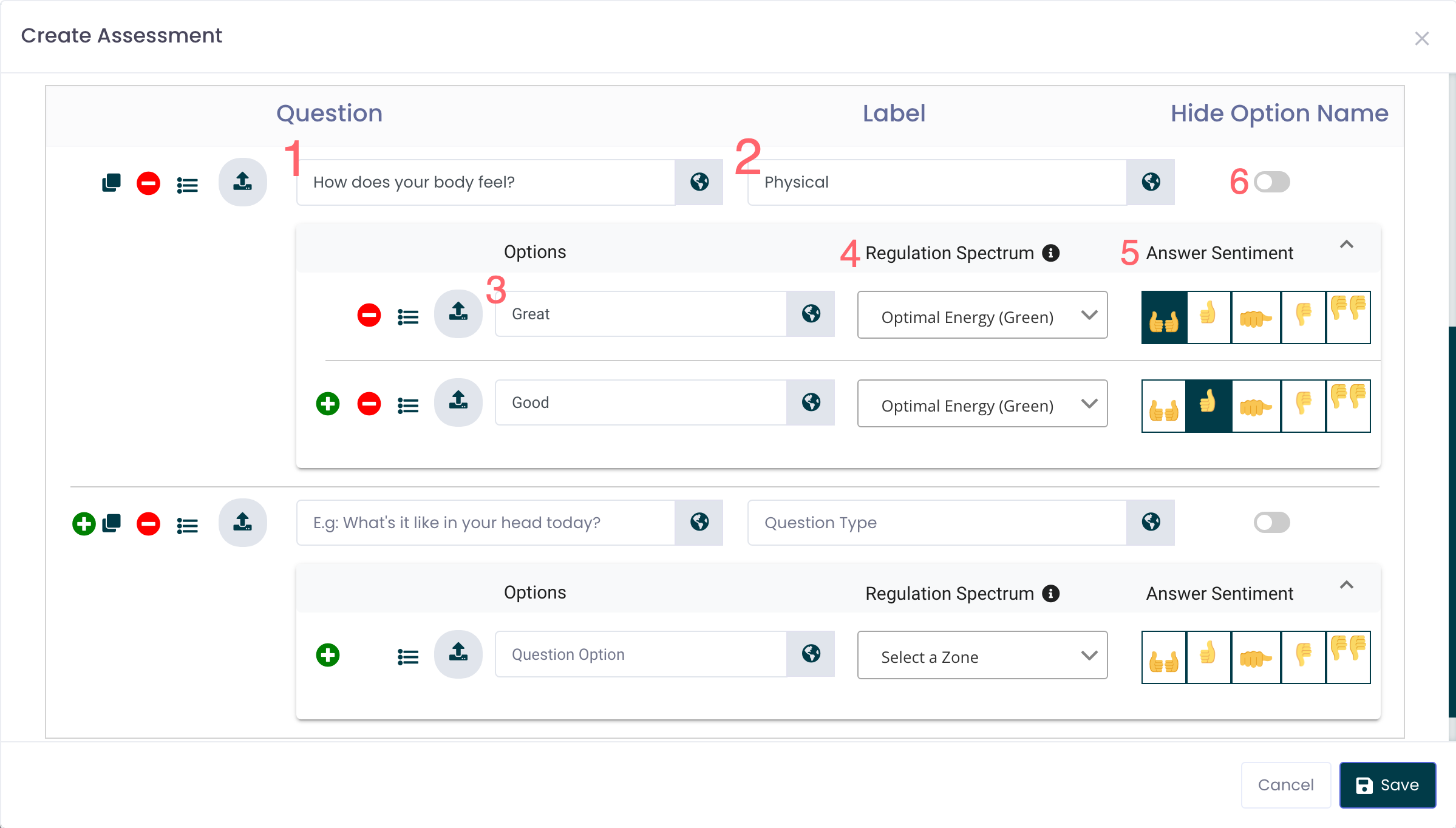 Question: The question text

Label: The label that will appear for this question's answers in analytics/reports

Options: The answer text

Regulation Spectrum: Represents the degree to which an answer is rooted in high, low, or balanced energy. This impacts the video activity a user receives post-check-in.

Answer Sentiment: Select how the answer best relates to the question. This impacts Tempo Score.

Hide option name: This toggle removes the text next to an answer and only displays the emoji
Emoji: Click the upload icon to choose which emoji is listed next to the question or answer

Languages: Click the "globe" icon next to a question or answer to add a translation. Currently, Spanish is available.

Use the options highlighted here to:

Add an additional question/answer

Duplicate a question/answer

Remove a question/answer

Rearrange the order of questions/answers