Welcome to Rhithm! 👋
Follow the steps below to learn more about Rhithm check-ins, how you can view and leverage Rhithm data, and how to set up and manage Risk Alerts.
---
Getting in Rhithm
After logging in, you can click "Get in Rhithm" to send a check-in to your students/teachers or complete one yourself.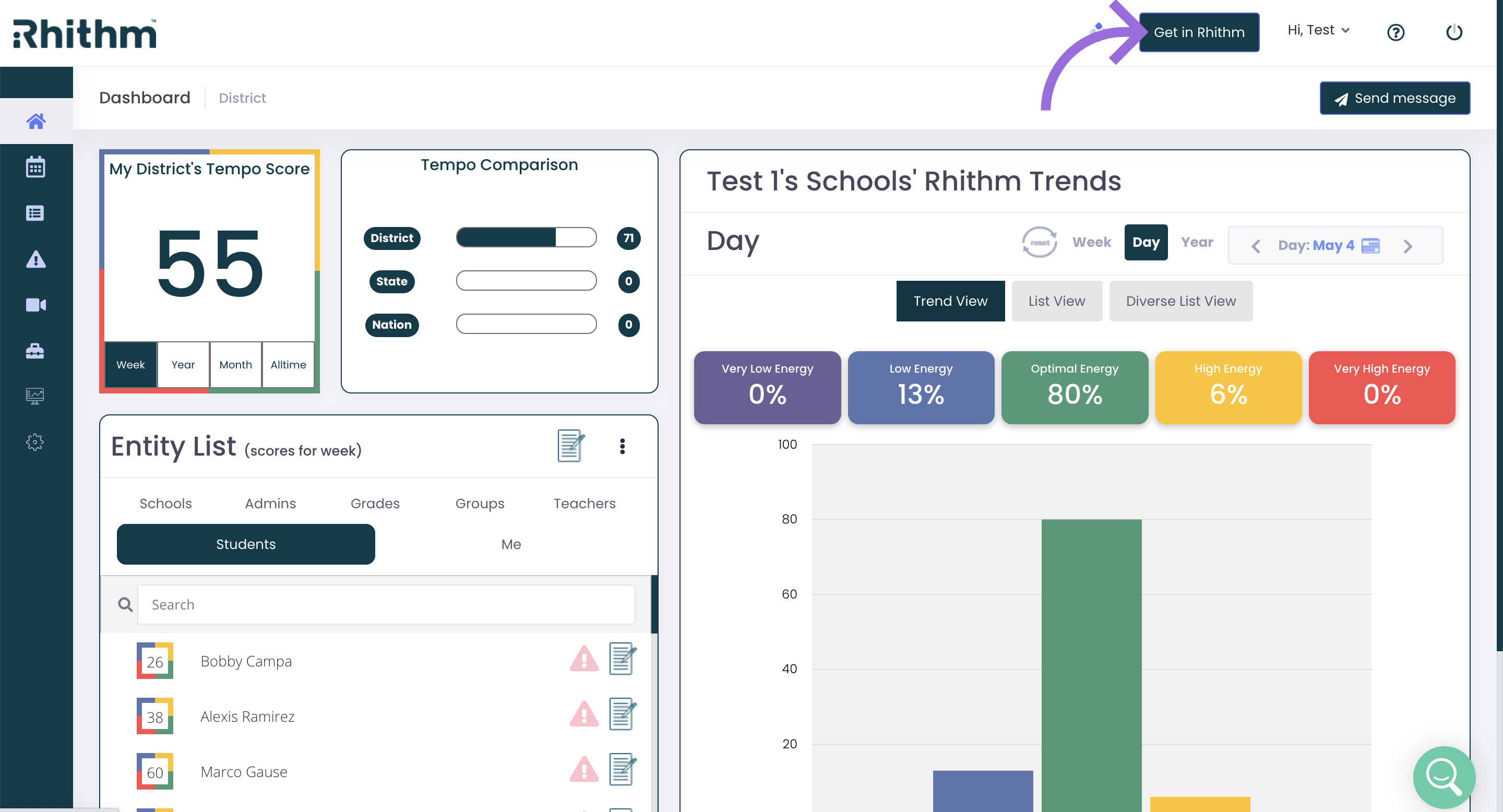 During a live session, you'll see your participants' check-in data populate in real time. After completing a check-in, participants will receive a recommended 1-3 minute video activity based on their responses. More information on starting, ending, and customizing sessions is available here.
💡 Pro tip: Schedule sessions in advance if you know when you'd like to use Rhithm with your district -- you can even schedule recurring sessions!
---
Exploring your Rhithm data
Once participants have completed a check-in, your dashboard will populate an at-a-glance view of their data, showing how regulated students, teachers, and administrators are and providing the ability to explore responses.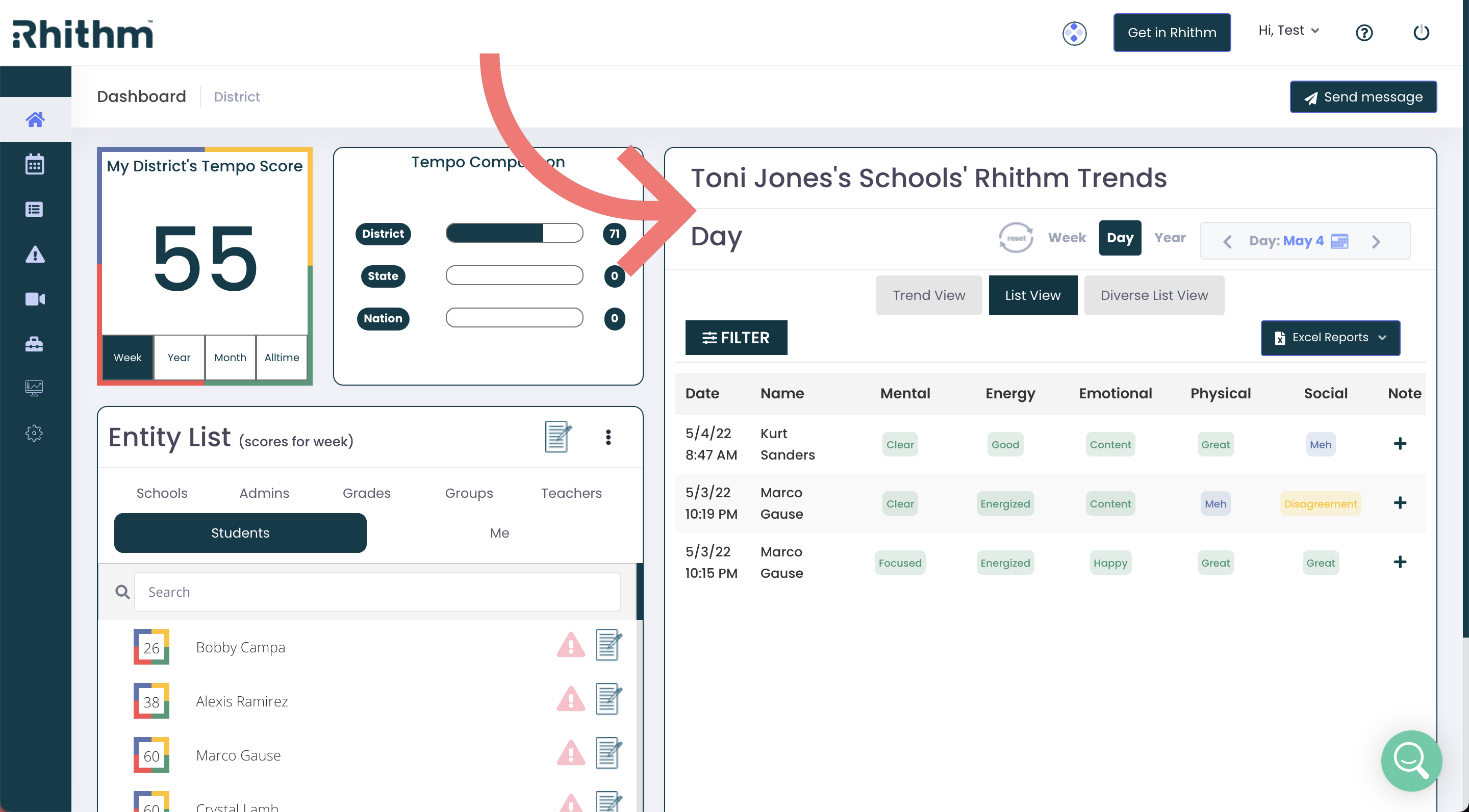 Rhithm Insights
Rhithm Insights is our data visualization and reporting tool for leaders. It makes it easy to analyze trends across their district or campuses while increasing awareness to support data-driven decision-making.
More information on some of our most popular reports is available here! 🚀
---
Monitoring check-in data with Risk Alerts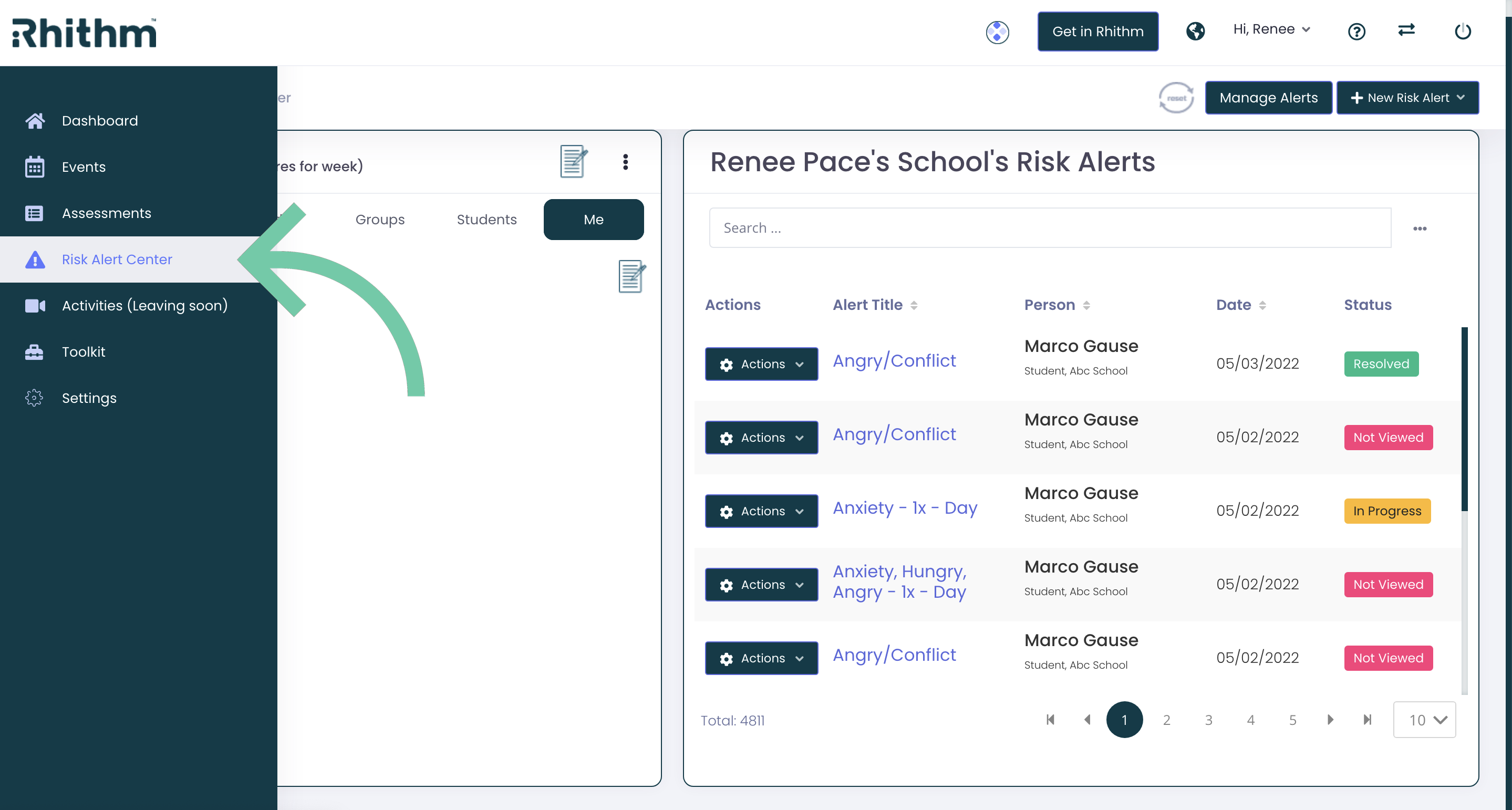 Risk Alerts allow you to receive notifications when specific conditions are met during a Rhithm assessment. There are three different types of Risk Alerts:
Emoji assessment alerts: Triggers when specific emoji responses are selected within a specified time frame

Note alerts: Triggers when specific keywords and/or negative sentiments are expressed in the note(s) of an assessment

Tempo Score alerts: Triggers when a Tempo Score drops by a certain amount
You can set up Risk Alerts to be sent to you, other administrators, or a student's teacher. Once an alert is triggered you can collaborate with other recipients by leaving comments or changing the status of the alert.
💡 Learn all about how to create and manage Risk Alerts here!