In addition to setting weekly availability, district administrators can specify restricted dates within the app when students cannot access the Rhithm check-in. This is useful for preventing student access during holidays or extended breaks without adjusting your weekly calendar settings.
❗ Note: This feature is only available for district administrator users
---
Creating a restriction
From the "Assessment Access" tab of your Settings page, click "Create new restriction" to add an upcoming date/range where the Rhithm check-in is unavailable for students.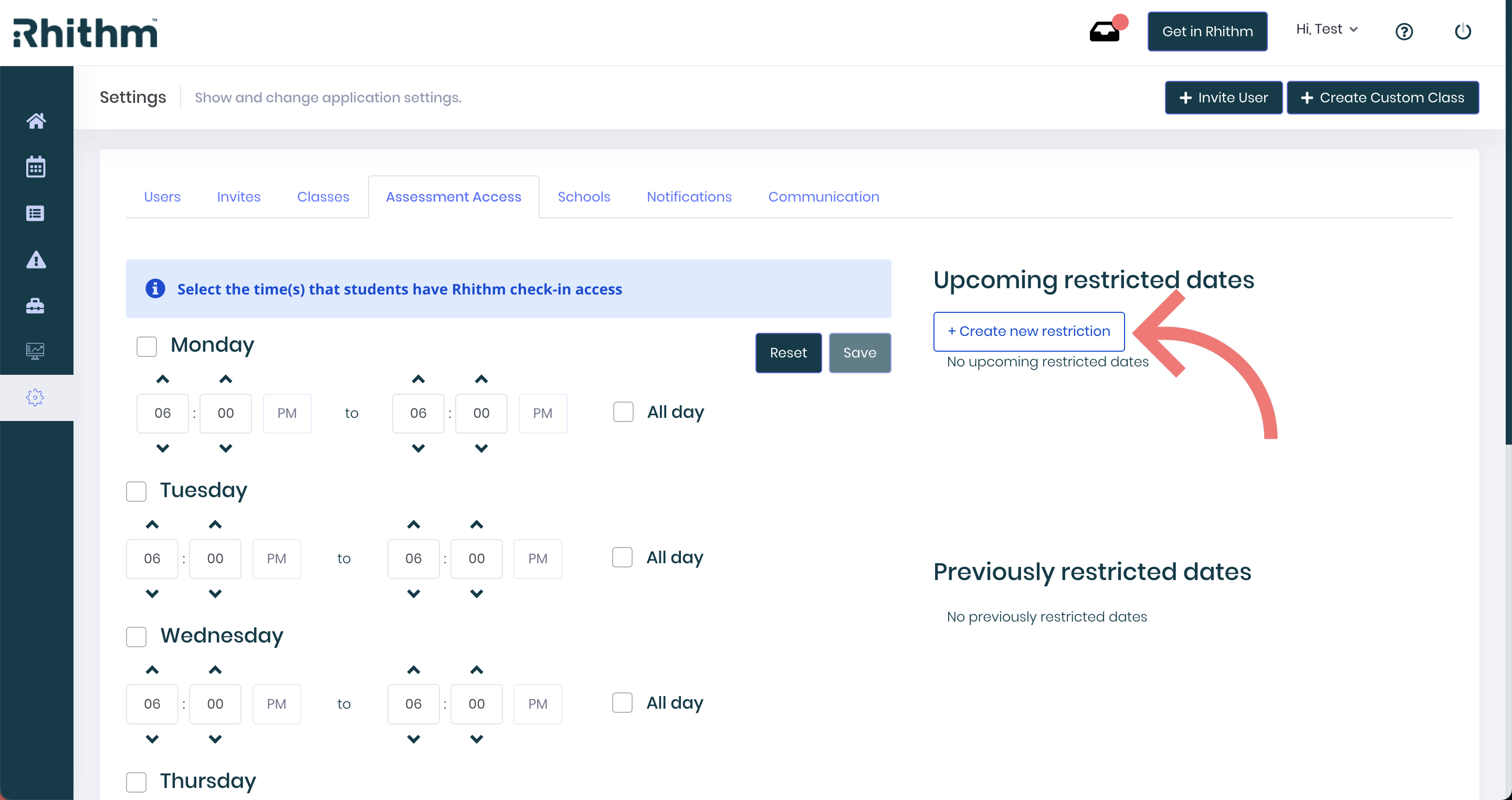 Select the start and end dates and times, then click "Save".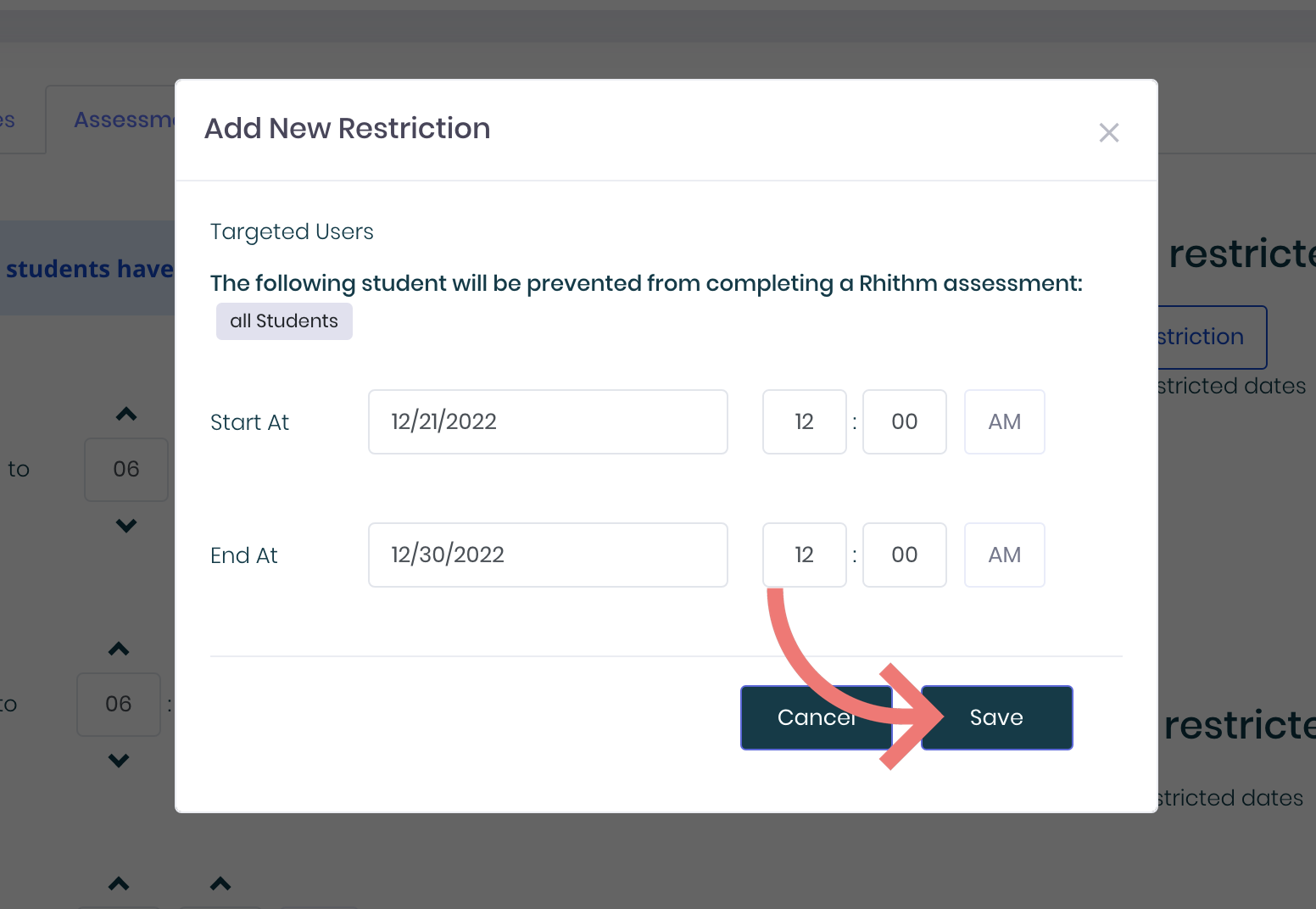 ❗ This will prevent all students within the district from accessing the Rhithm check-in and cannot be edited at the individual campus level. Campus-level administrators can view upcoming and past restrictions but cannot edit or create them.
Editing/deleting an upcoming restriction
To edit or delete an upcoming restricted date, scroll to the right of the date and click the "Edit" or "Delete" icons.

---
Viewing past restrictions
A record of past restricted dates is listed for reference. Once the end date/time has passed, a restriction cannot be edited or extended.