Your FTP credentials are displayed to you in the Securly Admin console. You can change your password at any time from your admin console.
To change your password:
Login to your Securly Safety Console.
Navigate to Parents > Manage Parents
Click on 'Change password' to input a new password and change your FTP password.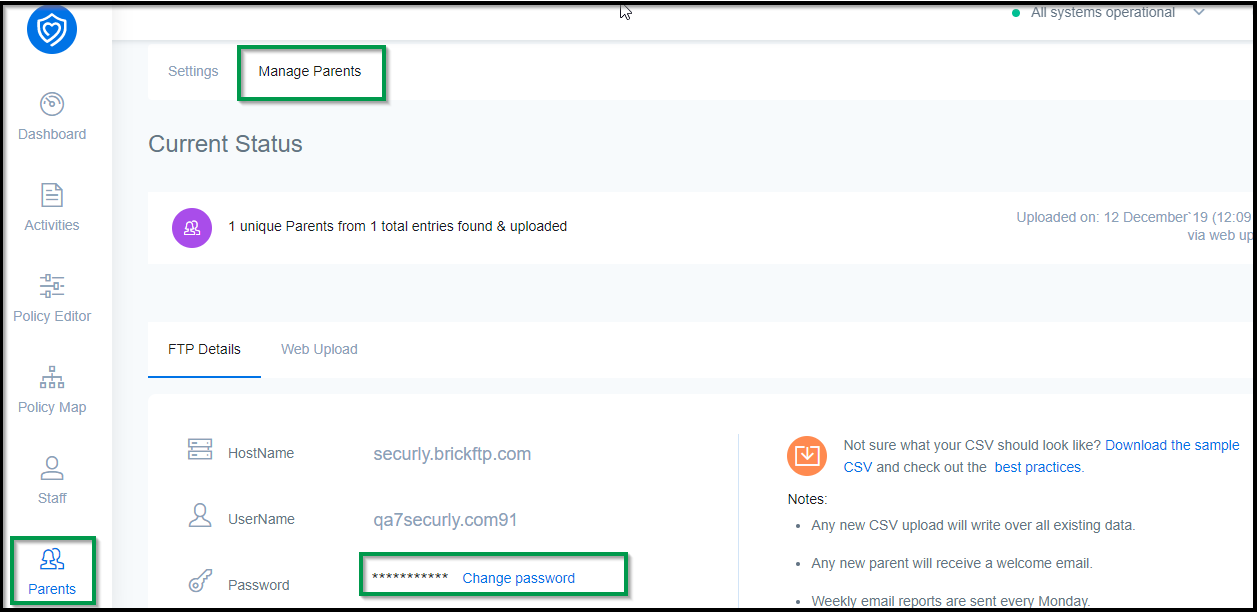 Note that your password should consist of at least eight characters. Ensure that the new password is unique and not the same as any of your earlier passwords as the password change will be rejected.