The Securly web filter not only filters harmful websites and malicious content, but also monitors and analyzes Google searches and social media posts for cyberbullying, self-harm/grief, and violence. Social media is an integral part of students' lives today and bullying has shifted from locker room to the virtual world. Students also google a lot of harmful stuff pertaining to self-harm, suicide, etc. It is therefore imperative that while allowing students to access these sites, we monitor them for their safety.
The Activities page logs all suspicious activity and displays it by category under different tabs. This includes social media activity, and searches and sites visited.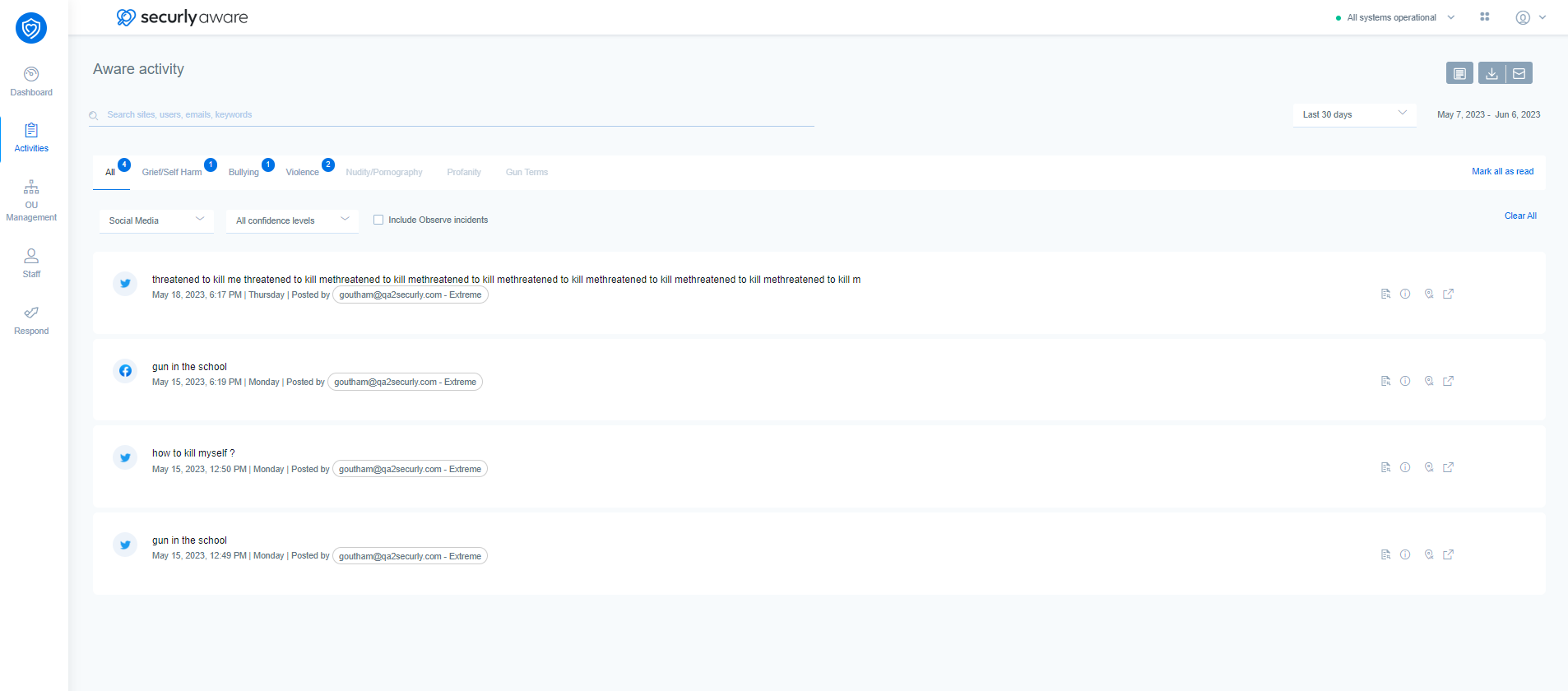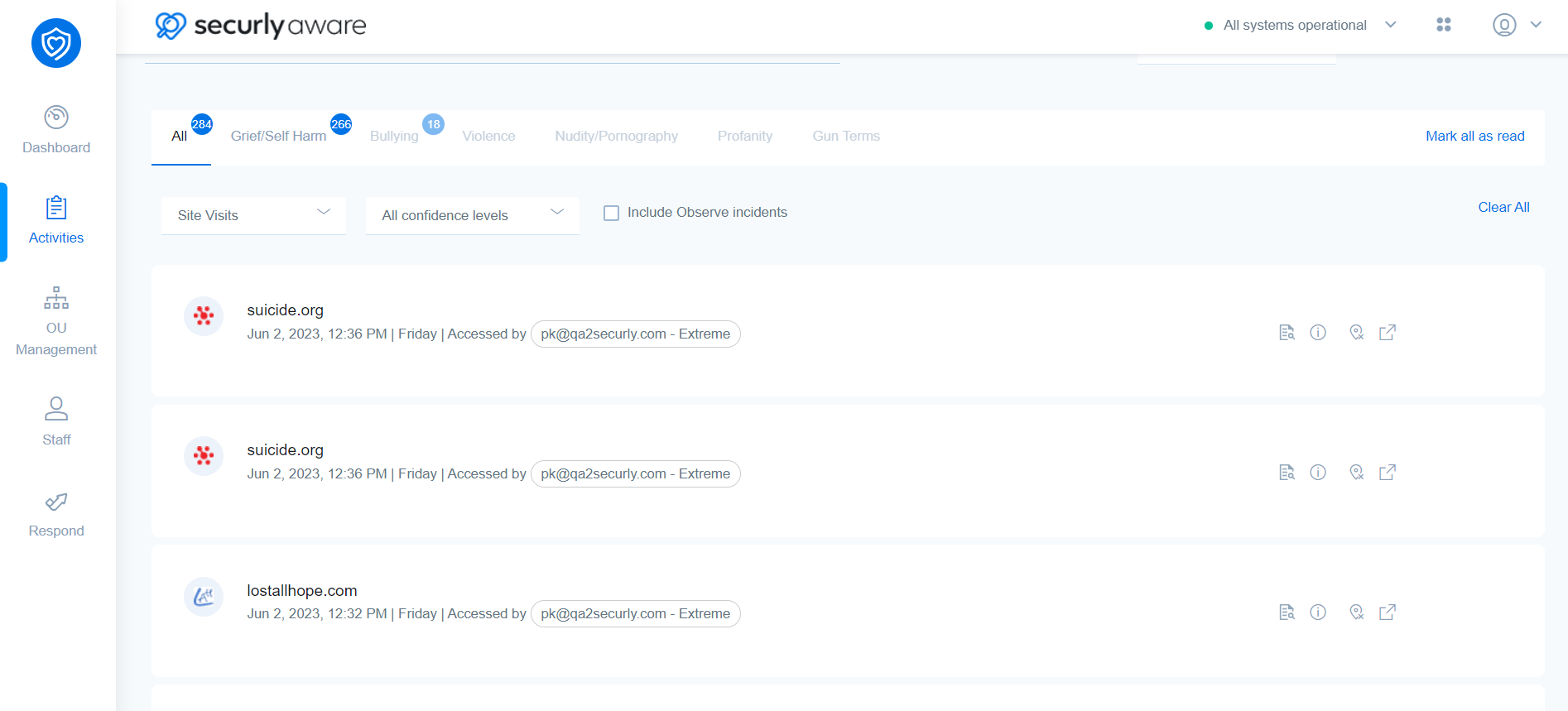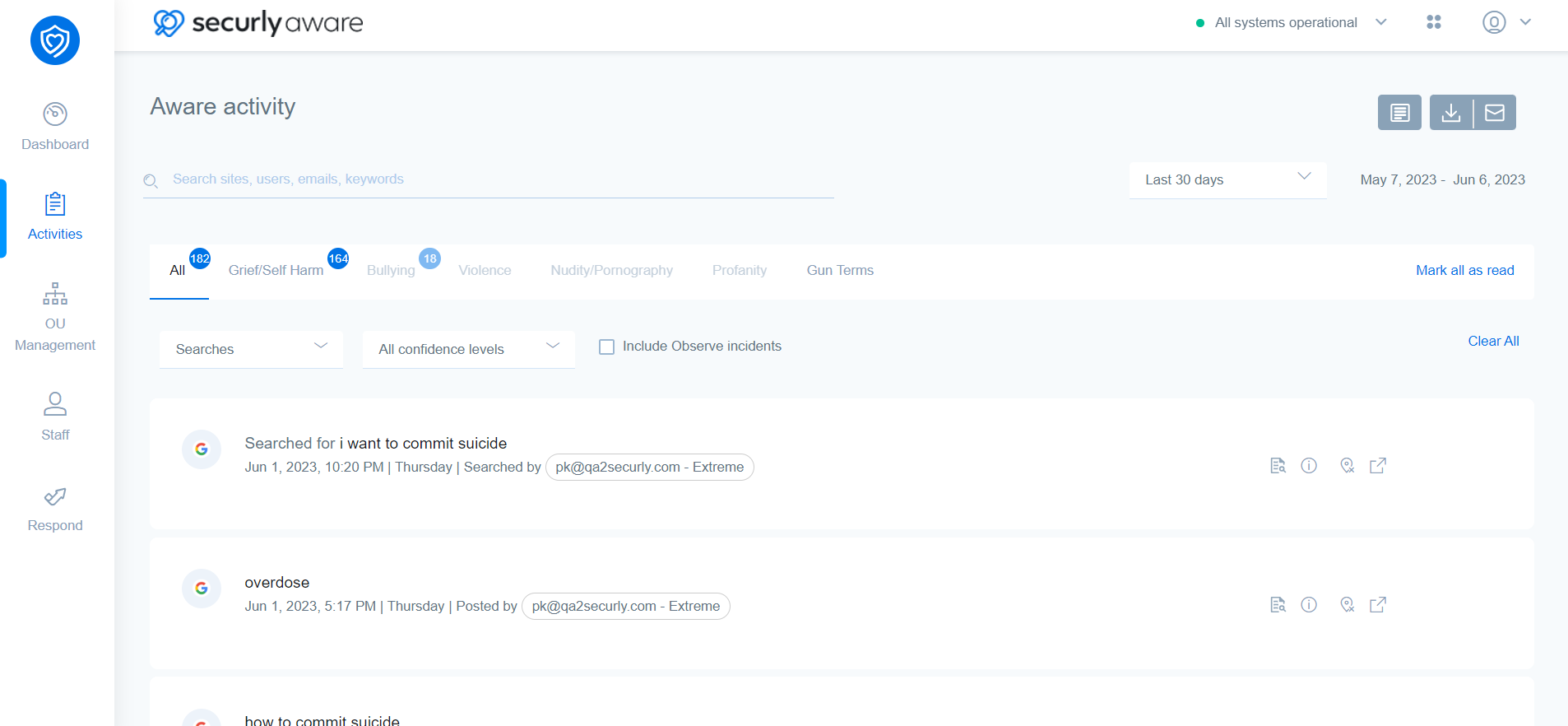 2. We use a sophisticated sentiment analysis algorithm that can distinguish sentiments of self-harm/grief, bullying, and violence and list them out for you. You can filter these Securly Aware Activities by site, social media, and searches to help you understand the data better.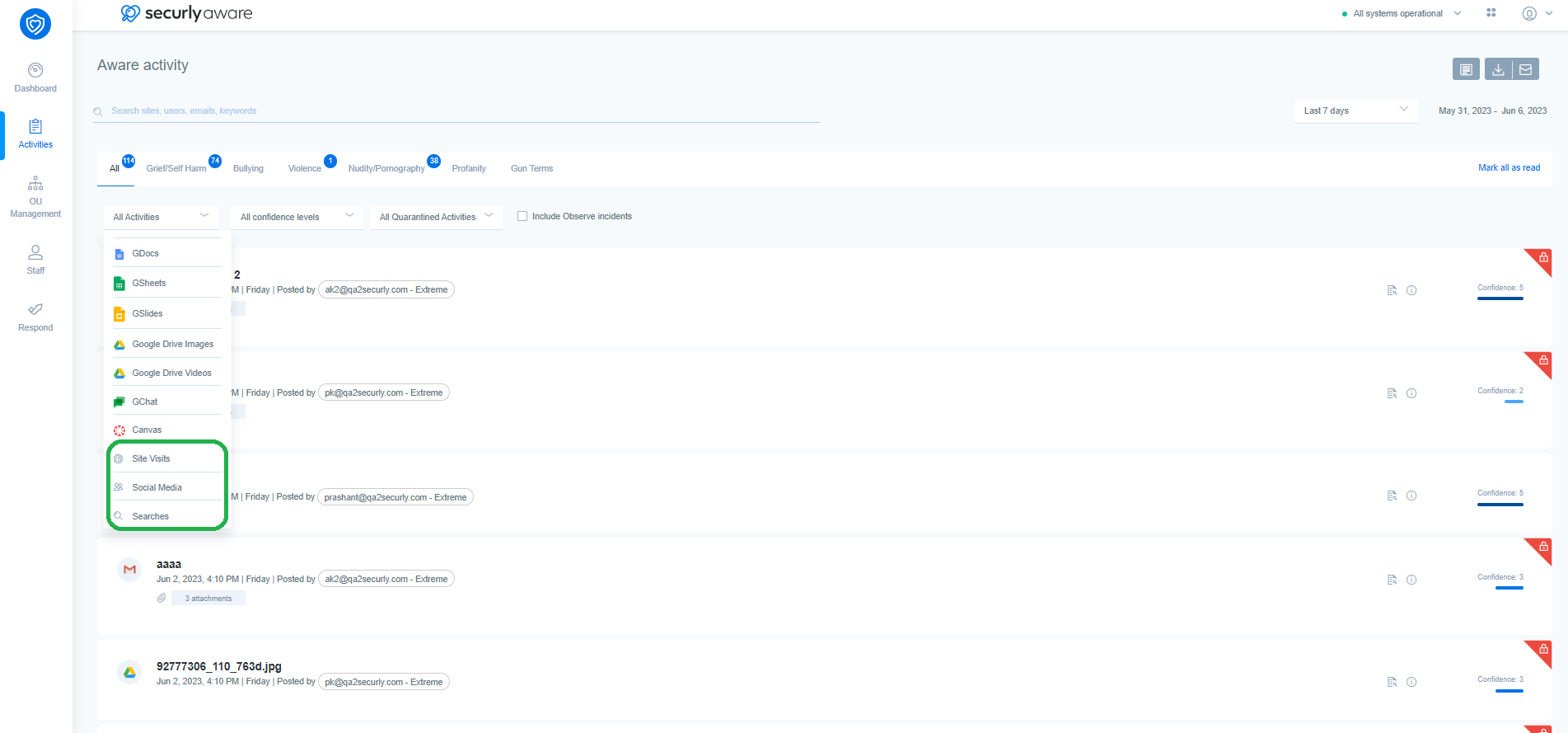 3. You can select a date filter for that period by selecting a previous day, Last 7 days, Last 30 days and Custom range(You can select the date range here)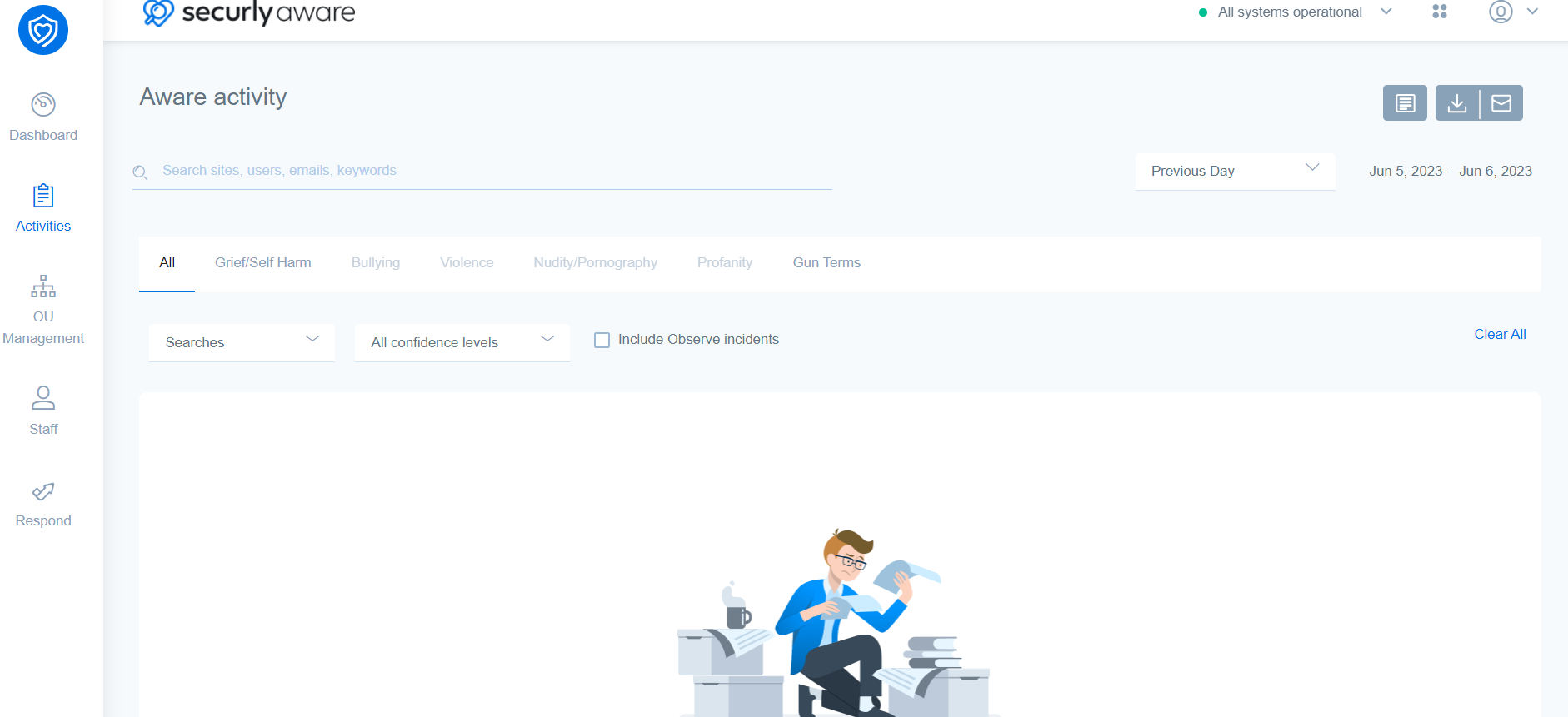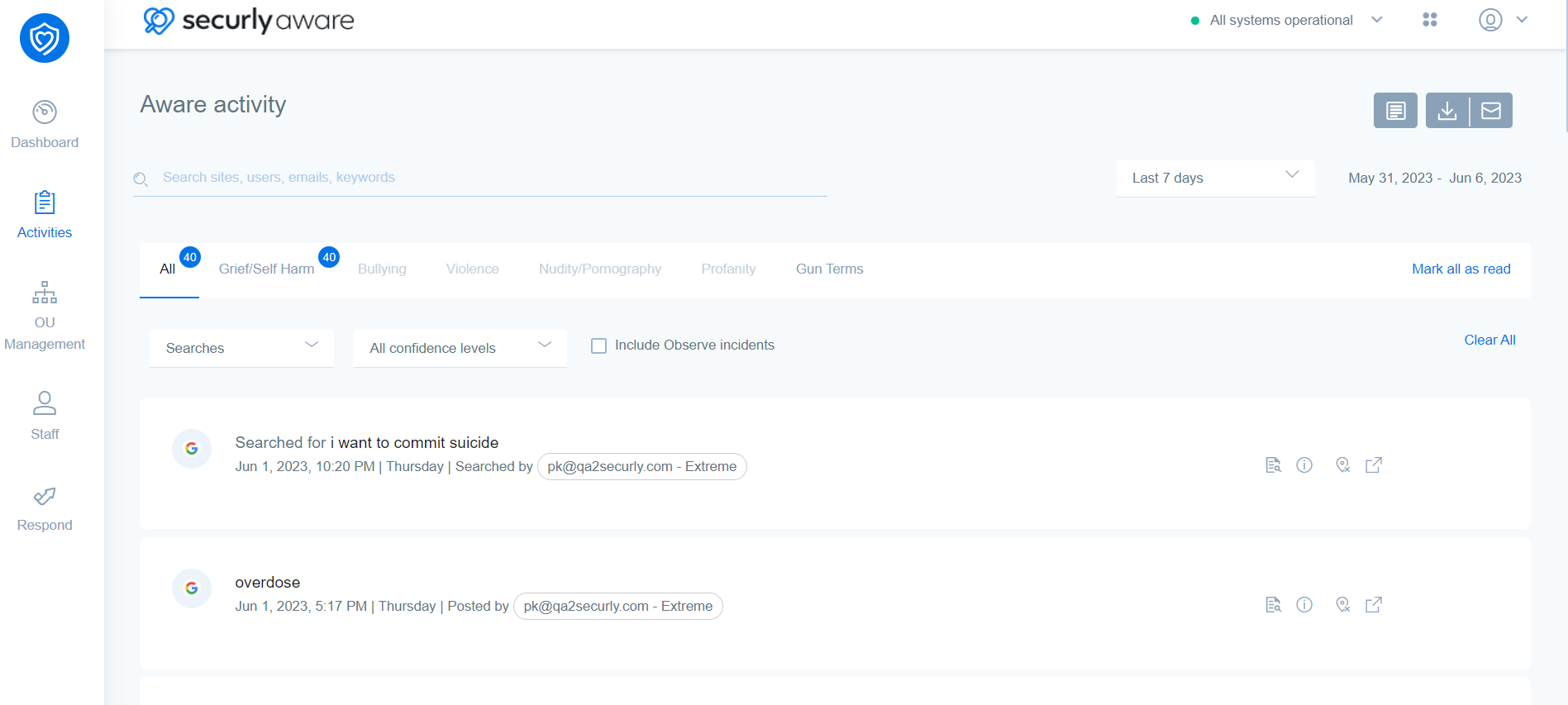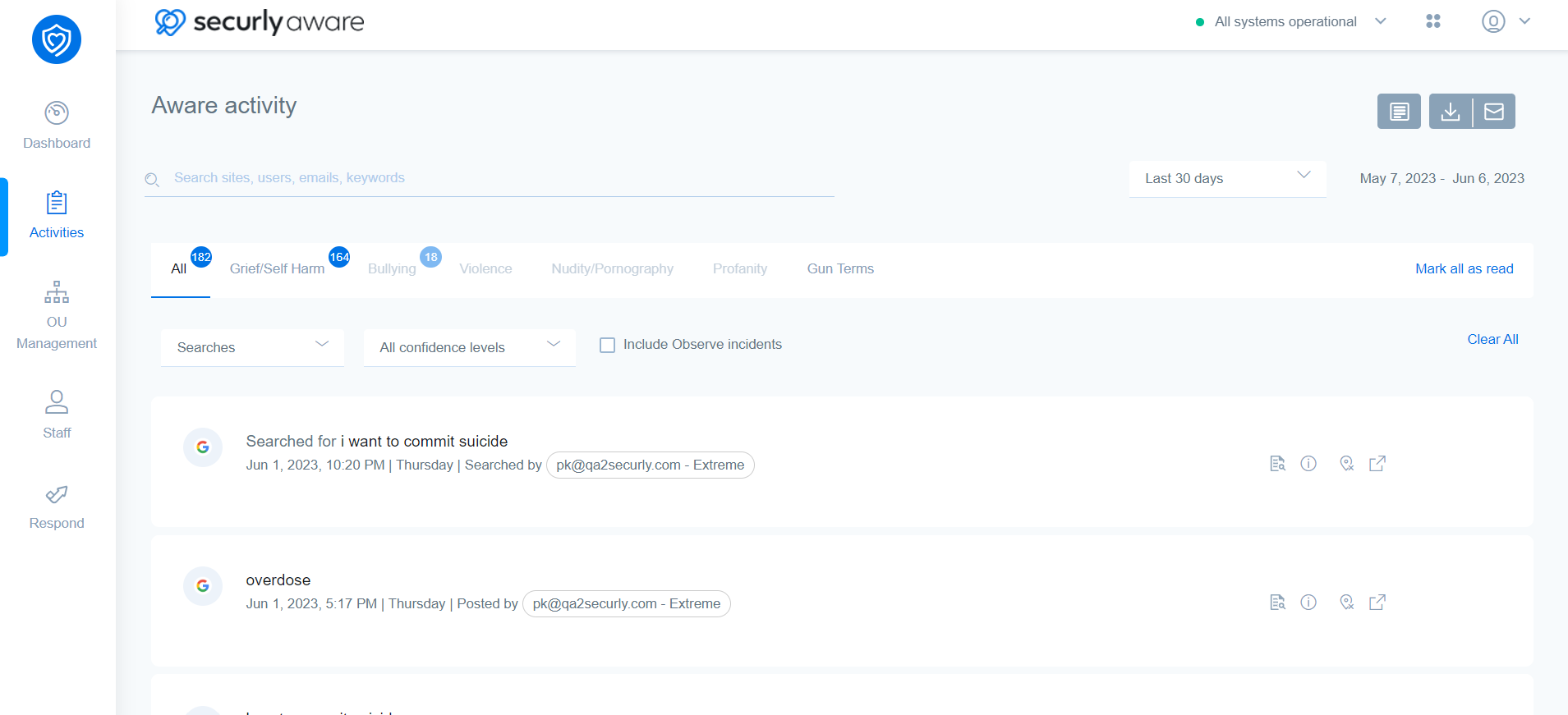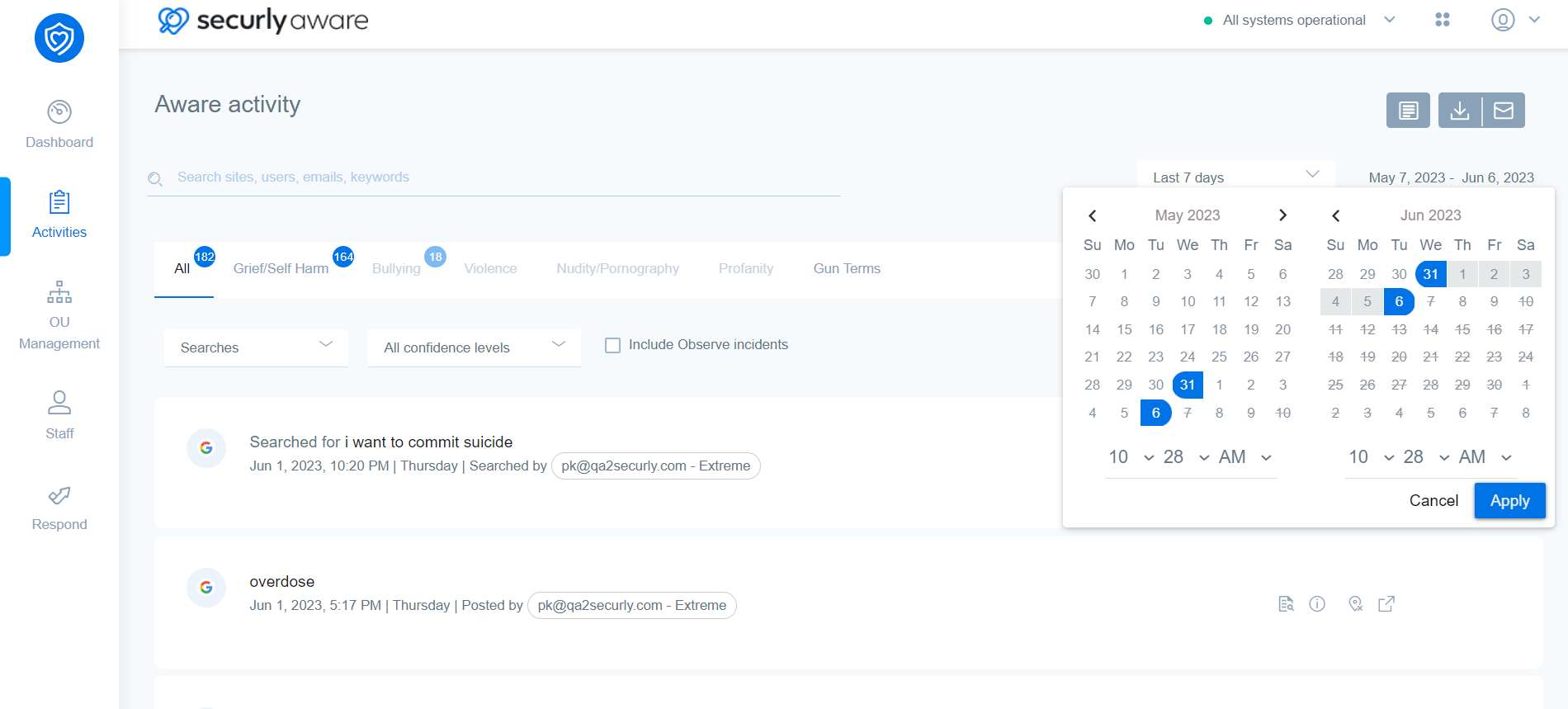 To learn more about how Securly detects bullying and self-harm, check out the video here.