Securly's web filtering solution allows you to download individual student activity reports. These reports could be required when dealing with students who display signs of self-harm, bullying, etc. Such individual reports can be downloaded by both the IT admin and the faculty group users.
To download the reports:
Log in to Securly Filter or Securly Aware. (Refer to the login details in the invitation email.)
Navigate to the "Reports" tab and click on Download. You can download the complete user activity report in either PDF or CSV format.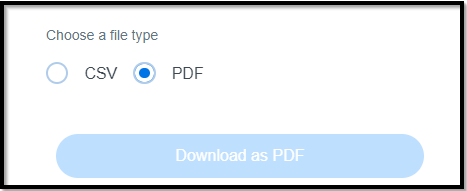 Note that to download reports for individual students, please add the student's email address to the search field before downloading the report. This will ensure that you download the report for that specific student.