The parent settings/ Home allows school IT Admins to give parents control over their child's online activity at home. Not only can parents determine what their kids access on their school devices, such as Chromebooks, but they can also track their activity on & off-campus and know about any blocked and flagged activities. The parents can access these via the Home app on their Android or iOS devices. 
As the school admin, you have control over which parents can modify settings, and can be changed at the admin's discretion. You can also determine what activity should be displayed to the parent. To learn more about that, read this KB.
Also, ensure that you have enrolled your students' devices to the school policy and installed the Securly SSL certificate on all of them.
To begin using Parent Settings as a school IT admin:
1. Log in to Securly Filter.
2. a. If you have already uploaded the parent CSV to begin sending student activity reports to parents, navigate to the 'Parents' tab in your Admin UI.
    b. If you have not yet uploaded the CSV, navigate to the 'Parent' tab and upload your CSV. Once you upload the CSV, you will start seeing the Parent Settings.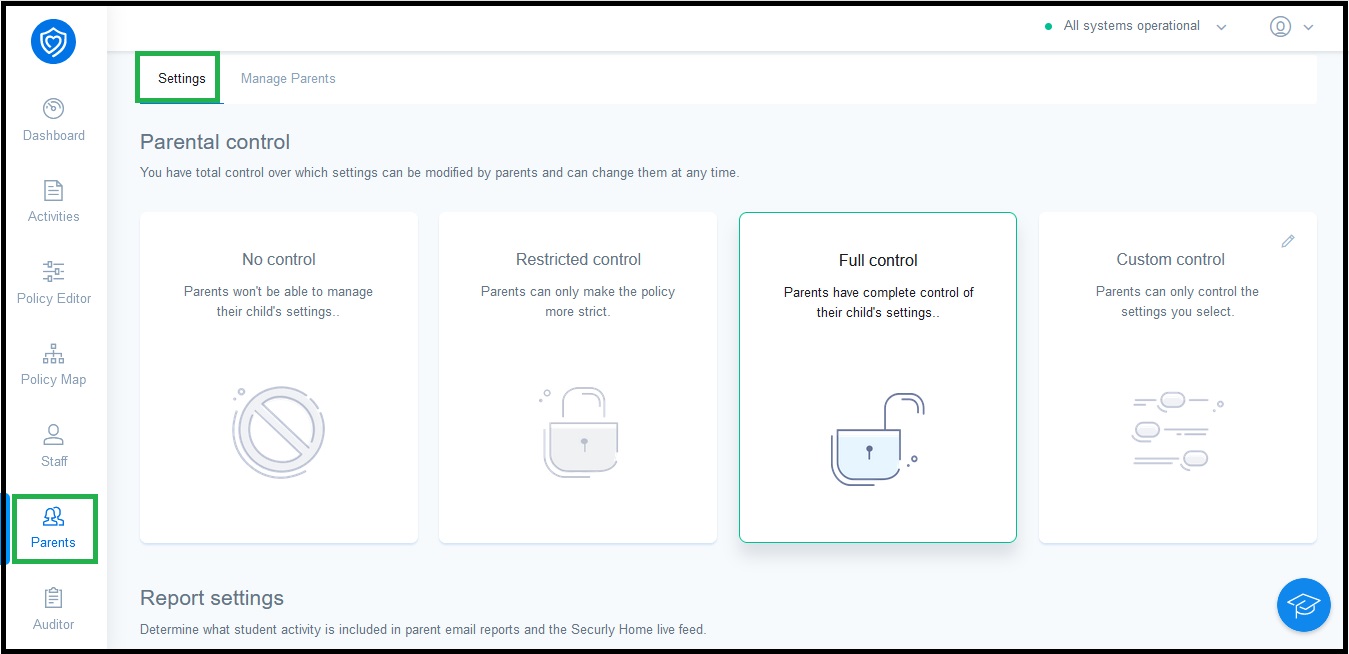 (For tips on how to successfully upload the CSV, refer to the article here.)
3. You can now begin using parental settings to give parents control over their child's online activity at home.
If you would like to use SIS integration to manage your parent-student mapping, please contact our support team for assistance.